8 Texas Adoption Laws You Need to Know
Understanding the Legal Side of Adoption in Texas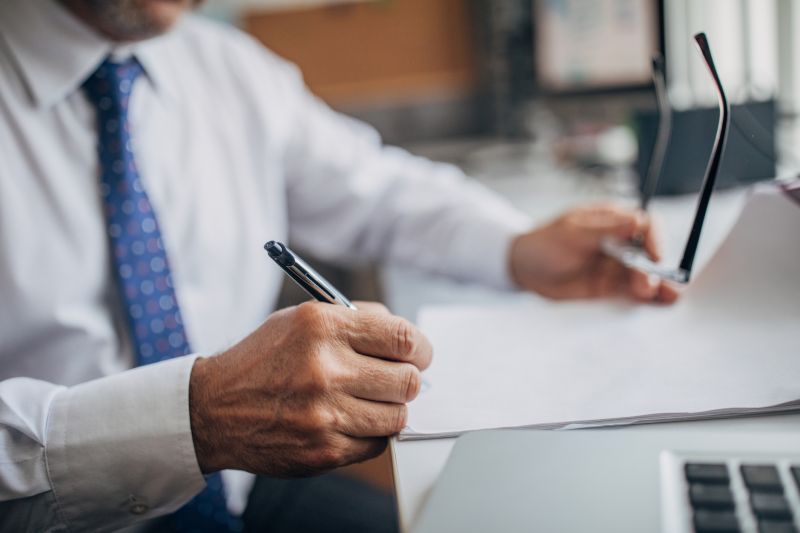 Every state has specific adoption laws. Whether you're placing a child for adoption or adopting a child in Texas, it's important to understand Texas adoption laws, your rights and what's needed to complete an adoption in Texas.
Private domestic adoption, legally, is relatively similar across the United States. However, as it pertains to adoption in Texas, the Lone Star State does have nuance in its adoption laws.
The adoption process includes various steps for both prospective birth mothers and hopeful adoptive parents. We think it's important for you to concentrate on the pregnancy, adoption itself and building a relationship with one another, which is why as a full-service agency, we can connect you with highly experienced legal professionals to handle adoption law in Texas.
That being said, you should be aware of Texas adoption laws, codes and regulations to adopt a child in Texas.
Let's take a look at Private adoption laws in Texas. With our national presence, a local prospective birth mother may match with an out-of-state family. Conversely, an in-state family adopting a child might match with an out-of-state birth mother. In these cases, certain adoption laws in Texas apply.
While a more in-depth breakdown of Texas adoption laws is available when you call 1-800-ADOPTION, we are here to provide you with this guide to Texas adoption laws. You can get started on your adoption journey today or get more information online by checking out our form for prospective birth mothers and adoptive families.
Here's what you need to know about adoption laws in Texas.
1. Requirements to Adopt in Texas
As a national adoption agency, we work with prospective birth mothers and adoptive parents from across the country. When it comes to Texas, we offer local representation with several locations. When it comes to the process of adoption, there are important Texas adoption laws our adoption specialists can help you understand.
To adopt a child in the state of Texas, you must be a legal adult 21 years or older. Single parents, married individuals and LGTBQ couples can legally adopt a child, but must meet certain requirements for an adoption in Texas. The requirements are set forth by The Department of Family and Protective Services and include:
Financial stability
Completion of an adoption application
Background checks, including a criminal background check for every individual living in the same household as the child. If there is a non-violent felony, the individual may still be cleared to adopt a child, depending on the violation.
References
A completed Texas home study
And more
When working with American Adoptions, your financial stability and background information is a key step to becoming active with our agency as a hopeful adoptive parent. You will complete an Adoption Information Questionnaire (APQ), which serves as the foundation for your expectations of your adoption process and your adoption professional will help guide you through the Texas home study process.
2. Safe Haven Laws
As a prospective birth mother wanting to place your baby for adoption in Texas, it's first important to know you are never "giving up." The choice of adoption is a decision you're making out of love for your child and wanting the best possible life he or she can have. That makes you a hero.
In Texas, certain laws apply to your ability to place a child for adoption. First and foremost is Safe Haven or Baby Moses laws.
Texas was the first state to pass Safe Haven laws in 1999. These laws were enacted to create safe and legal surrender of infants. Today, all 50 U.S. states have safe-haven laws that allow the anonymous surrender of children to authorized individuals and locations.
While safe-haven laws are certainly better than leaving your infant in a dangerous setting out of fear, our agency is ready to help you with the better and safer alternative of adoption. We work with hundreds of families in Texas and around the country that are ready to give your baby a welcoming home.
If you are considering leaving your baby, please call us today. The adoption process can ensure your child is placed with a wonderful, loving family — while also providing you with adoption financial assistance and the support you need.
You can begin viewing available family profiles today or call 1-800-ADOPTION to find out how we can help you with your adoption and answer any questions you have.
3. Can You Receive Financial Assistance under Texas Adoption Laws?
One of the top concerns for our prospective birth mothers is the financial burden of both parenting and during pregnancy. Financial instability could be the main reason why a Texas adoption is the right choice for you and your baby.
Under Texas adoption laws, you are eligible for financial assistance for pregnancy-related living expenses such as rent, food, clothing and transportation (does not include car payments). As a licensed child-placing agency, we cover all medical and legal costs of your adoption.
Any financial assistance is paid by our agency and begins when you start your adoption journey with us and can continue up to six weeks after the birth of your baby.
Do you want to get more information on how adoption can help you financially? Call one of our adoption specialists at 1-800-ADOPTION, today!
4. Completing Texas Adoption Paperwork and Consent to the Adoption
Texas adoption laws require birth parents to wait 48 hours after the birth of a child to officially sign the adoption paperwork. Your adoption specialist and provided adoption attorney will be with you to walk you through the completion of this paperwork and make sure you understand what consent to the adoption entails.
Birth fathers in Texas must register consent on a state registry within 31 days after the birth of the baby, should he fail to do so, his consent is not needed to finalize the adoption.
5. Open Adoption under Texas Adoption Law [Start Building a Lifelong Connection]
At American Adoptions, we require all prospective adoptive families to take part in an open adoption. For prospective birth mothers, the decision to be open in adoption is up to the individual, although we strongly encourage "open" or "semi-open" adoption.
The agreement between birth parents and adoptive families is typically verbal. During the adoption process, all contact can be mediated by one of our adoption professionals.
When it comes to post-placement contact, we can continue to help mediate a "semi-open" adoption, but in a fully open adoption, our birth parents and adoptive families have an agreed-upon level of communication and what type of communication gets utilized.
Under Texas adoption law, a legal enforcement agreement can be sought under certain circumstances, but in most cases, we help create a foundation for a lifelong relationship during the adoption so that when finalization occurs, our birth parents and adoptive families move forward together.
To get more information on open adoption and how birth parents and adoptive parents can build a lifelong bond, call 1-800-ADOPTION.
6. Advertising for Adoption in Texas
Texas adoption law prohibits the advertisement for adoption by individuals and unlicensed organizations. Unless you are a licensed child-placing service, you cannot advertise the placement of a child or the desire to adopt a child. This includes advertising in newspapers, magazines, billboards, radio or television broadcasts or any use of the internet and social media.
7. Texas Home Study Requirements [How We Can Help You Prepare]
The adoption process has several important steps and for prospective adoptive parents, the Texas home study is the most important. This is the process in which your ability and readiness to parent are determined and Texas adoption law has very specific requirements.
Some of the main aspects of your home study include:
Documentation including medical and financial history.
Background checks.
In-home visits with a social worker to determine the safety of your home.
Each of the residents in your home will be interviewed about the desire to adopt, feelings about adoption and other important questions regarding growing your family through adoption.
Job changes or changes in the living situation will require an update to the home study. There is also a required yearly renewal of your Texas home study.
Several post-placement visits will be conducted after you are home with your child. This can result in as many as six visits from your social worker to determine how your child is adjusting to his or her new home.
Reference letters from 3-5 non-family members will need to be submitted.
If you are adopting a child in Texas but live in a different state, the Interstate Compact on the Placement of Children (ICPC) will be involved. This requires your child remain in Texas for 48 hours until ICPC has been approved. You'll be required to conduct a home study in your state, but Texas adoption laws may require additional documentation in the review of your completed home study.
We understand the home study process can be unnerving for many prospective adoptive couples. We are here to guide you through every aspect of it and make sure you have addressed every requirement and pass with flying colors.
You can get more information on the home study process under Texas adoption law at 1-800-ADOPTION
8. Finalizing Your Adoption and Post-Placement Visits
As stated above, once the child has been placed with you in your home, you will be required to take part in up to six home visits. The finalization of the adoption cannot take place until all visits are completed and recorded.
Once you've completed all visits, you're ready to stand in front of a judge to receive the final decree and your adoption becomes legal. This hearing will likely take no more than an hour and will include some questions, a picture and a celebration of your completed adoption.
More about Texas Adoption Laws [How You Can Start Your Adoption Journey Today]
Adoption is a life-changing decision that creates a better future for everyone involved. Take it from Scott Mars, founder of American Adoptions, and an adoptee himself.
"My mom and dad were a couple who weren't able to become a mom and dad without adoption. Of all people in this world, my mom and dad deserve to be parents. And without adoption, they would not have been able to share their love, share their life, and give someone the life that I had.
"Because of adoption, my life was filled with love and opportunity." You can watch Scott's video to see his entire adoption story.
We want you to experience the same joy of adoption as so many of our adoption professionals have. If you're ready to start your Texas adoption journey, call 1-800-ADOPTION. You can also get in touch with us for more information on Texas adoption laws and get answers to all of your adoption questions by asking Michelle, one of our adoption professionals waiting to get you the information you need.
Disclaimer
Information available through these links is the sole property of the companies and organizations listed therein. American Adoptions provides this information as a courtesy and is in no way responsible for its content or accuracy.