What is Domestic Adoption in Texas?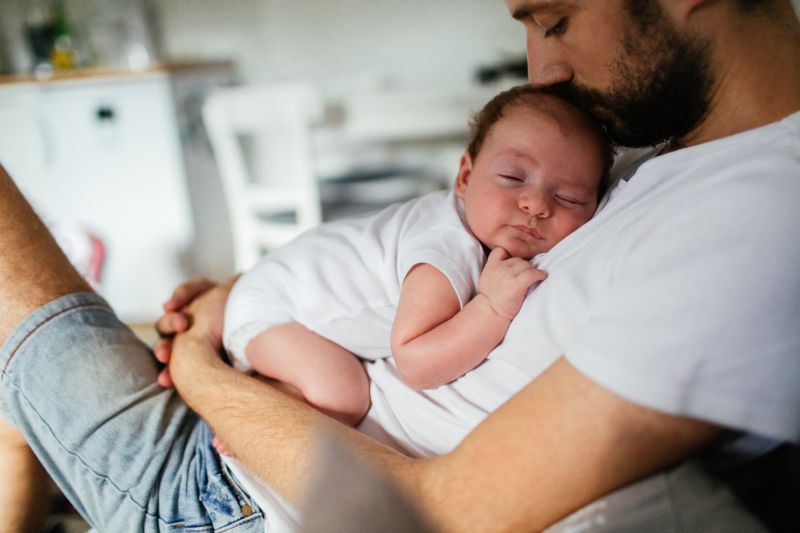 In Texas, domestic adoption usually refers to a U.S. private adoption in which a prospective birth mother places their child with an adoptive family of her choosing. Often, this process begins before the baby is born. It starts when an expectant mother reaches out to an adoption agency that has waiting adoptive families.
Sometimes, domestic adoption can also refer to foster care adoption, which is different from private adoption. In foster care adoption, a child is under the care of a state-run agency due to an unsafe home environment, and, in some cases, hopeful adoptive parents can adopt a child from foster care.
If you're ready to learn more about domestic adoption in Texas, then you can check out our informative guide below. You can also get free adoption information now through our online contact form whenever you are ready to get in touch with us.
Why Choose Domestic Private Adoption in Texas?
To understand why you might choose domestic private adoption in Texas with American Adoptions, you can compare domestic private adoption to international and foster care adoption.
With private domestic adoption in Texas:
You can often adopt at birth or soon after birth
You may be able to be involved in the pregnancy and birth of your child
Wait times are more predictable
You can often get to know your child's birth parents, which can benefit everyone involved
You may need to travel within the United States
With international adoption:
Children are often older
Children come from another culture and will likely face significant cultural and language barriers
You will travel internationally
Costs are dependent on the country that you adopt from
Changing laws and regulations may affect your adoption, possibly causing an adoption disruption
Political instability may affect your adoption, possibly causing an adoption disruption
Wait times can be unpredictable
With foster care adoption:
Children are often older
Wait times can be unpredictable
If you foster to adopt, then there is still no guarantee you will adopt
Children often need special care due to previous home environments and potential disabilities
In some cases you may be able to receive financial assistance to care for a child's special needs
Your relationship with your child's birth parents can vary depending on many factors
What Is the Domestic Adoption Process in Texas?
There are several steps in the process of adopting domestically in Texas. When you are certain that adoption is the right choice for you, you can reach out to an adoption agency. At American Adoptions, we can help you through the next steps, which we've listed below.
Home Study and Approval
Before adopting domestically in Texas, you must complete a home study. In your home study, you will:
Gather legal documents proving your identity
Undergo a background check
Complete interviews about adoption and parenthood
Remedy any child safety risks in your home
And more
Our experienced adoption professionals at American Adoptions have helped adoptive families through the home study process for over 30 years. We can help you prepare for and complete this step, too.
Connecting with Adoption Opportunities
Once you have been approved through the home study process, the next step is to become a waiting adoptive family.
Depending on the agency you use, your waiting time can range anywhere from a couple of weeks to a couple of years. At American Adoptions, we reduce waiting times through:
Our national scope: Because we advertise nationally and are licensed in nearly every state, we can connect waiting adoptive families with more potential birth mothers. This increases your chances of finding the perfect opportunity.
Our comprehensive birth mother support: Prospective birth mothers are often facing some of the most difficult decisions of their lives. With more than 30 years of experience and 24/7 support, our staff is perfectly equipped. More prospective birth mothers choose American Adoptions because they know they will be in in the right hands.
Our video profiles of waiting adoptive families: At American Adoptions, we know that prospective birth parents choose hopeful adoptive families that they feel connected to and comfortable with. That's why we give potential birth parents a peek into the lives of waiting adoptive families with our video profiles. These showcase who you are and why you could be the perfect match for them.
Adoption waiting times are unpredictable, but, because of our scope, support and successful advertising, most of our hopeful adoptive families find an opportunity within a few months to a year and a half.
Being Chosen as a Hopeful Adoptive Family
When prospective birth parents see your profile and are excited about your family, American Adoptions can help you connect. Depending on the birth parent's preferences, you may be able to get to know your child's birth family and form a connection.
When requested or necessary, American Adoptions can mediate communication between both parties. We can also help you and the birth parents make sure that you are all on the same page about communication preferences and your desired relationship moving forward. In most cases, this means open adoption or semi-open adoption, which is often positive for everyone involved.
Legally Adopting Your Child
Once you have matched with a prospective birth mother, there will be a waiting period until adoption finalization can take place. But, the length of this waiting period depends on the adoption. No two adoption journeys are exactly the same, so keep this in mind.
In many cases, a prospective birth mother decides early on in pregnancy to choose adoption for their child, and you will wait until they give birth before you can complete the paperwork to legally adopt your child.
In some cases though, the wait may be as short as a few weeks, as some prospective birth parents choose adoption late in their pregnancy or after birth.
Beginning Your Journey with Your Child
Once your child is legally adopted, you can stay in touch with your child's birth parents for years to come. Depending on the birth parent's preferences and needs, you can all celebrate holidays together or make annual visits.
American Adoptions has resources for hopeful adoptive parents and adopted children and will continue to mediate contact if that was a part of your adoption plan.
If you are ready to get more information on domestic adoption or get started on the process, then you can contact us online now to get more free adoption information.
Disclaimer
Information available through these links is the sole property of the companies and organizations listed therein. American Adoptions provides this information as a courtesy and is in no way responsible for its content or accuracy.