Adoption Wait Times in Texas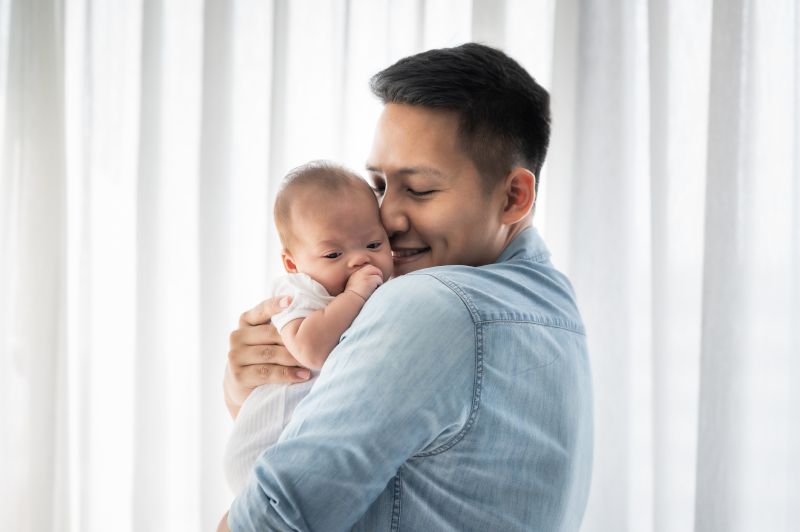 If you've been considering adoption, then you know that one of the most pressing questions is, "How long does it take?"
Although there are several factors that contribute to the time it takes to adopt in Texas, families that want to welcome a child into their homes can expect to wait anywhere from nine to 18 months to adopt a child.
If you're ready to start the adoption process, then don't wait.
Reach out now by calling 1-800-ADOPTION or you can get free adoption information now by visiting us online. We'd be more than happy to help you out whenever you need us.
What Can Impact the Time Frame for Adoption?
No one wants to think about the fact that adoption can sometimes take a while. The reality is that each adoption is a unique experience, so the waiting times for adoption in Texas will vary.
Some factors that contribute to the length of adoption include:
The home study
Your preferences for a child
Your background checks
If you're hoping to speed up the adoption process, then you aren't alone. Many potential adoptive parents want to welcome a child to their home as soon as possible. So, what steps can you take to minimize the adoption time frame in Texas?
Fortunately, there are several steps you can take to keep your adoption process moving along:
Get organized – Know where your important documents are and how to access them. You'll need things like your birth certificate and marriage certificate when you adopt a child.
Stay focused – Schedule your home inspection and adoption interviews as promptly as you can. The sooner you schedule these appointments, the faster you'll be able to complete your home study.
Make decisions – One thing that tends to take a long time is making decisions. If you think about your adoption preferences before meeting with your social worker, then you'll be able to speed up the process.
Working With American Adoptions: What to Expect
When you work with American Adoptions, you'll have the peace of mind that comes from knowing you have someone on your side.
Our team will help you by:
Answering your questions
Assisting you with paperwork
Guiding you through the adoption process
Creating your waiting family profile
And much more
Adoption Timeline [5 Things You Need to Know]
When you're waiting to adopt your child, there are several things you'll need to know about the process and time it takes to adopt in Texas.
1.Calling American Adoptions Is Your First Step
Here at American Adoptions, we can help make your parenting dreams become a reality. That's why your first step is to speak with one of our adoption specialists.
Our team of experts is ready to answer your questions and help you understand the waiting times for adoption in Texas. We have adoptive parents, birth mothers and adoptees on our staff, so we can use our firsthand knowledge to make your experience as stress-free as possible.
2.Completing Your Home Study Is Vital
Some prospective adoptive parents take their time completing their home study.
Unfortunately, if you postpone important aspects of your home study, such as your interview or home inspection, you'll find that your adoption time frame in Texas is much longer.
The sooner you can complete your home study, the shorter your waiting times for adoption in Texas will be.
3.Being Honest about What You Want Is Important
You probably have an idea of what you're looking for when it comes to your adoption process.
Have you talked to your adoption specialist about your preferences?
Always let your adoption specialist know exactly what you're looking for. Whether you want to adopt a sibling group or you're interested in transracial adoption, the more details you can give your specialist, the better.
Similarly, if there are aspects of adoption you aren't comfortable with, you should let your adoption specialist know.
4.Connecting with a Birth Mother Can Be an Incredible Experience
When a birth mother finally says "yes" to you as an adoptive parent, you're probably going to feel some pretty intense emotions. You might feel excited or overwhelmed. You could even feel completely relieved.
No matter what kind of emotions you experience, one thing is for certain: Connecting with a birth mom is something you'll never forget. It'll also make you realize that the adoption wait in Texas was totally worth it.
5.Waiting for ICPC Can Be Challenging.
Interstate Compact on the Placement of Children (ICPC) can be challenging for many hopeful adoptive parents. After placement, you may need to wait for ICPC's approval. You'll deal with ICPC if you live in a state that is different from the one your child was born in.
Although waiting for ICPC to be approved can be stressful, there are plenty of ways you can pass the time while you wait, including:
Visiting local tourist attractions
Going on walks
Trying new restaurants
Exploring the area you're staying in
And much more
Start the Adoption Process
To start the adoption process today, call 1-800-ADOPTION now or contact us online and get more free information now. We're ready to help you whenever you're ready to reach out.
Disclaimer
Information available through these links is the sole property of the companies and organizations listed therein. America Adoptions, Inc. provides this information as a courtesy and is in no way responsible for its content or accuracy.