Your Resources for Adoption in San Angelo [Agencies, Lawyers and More]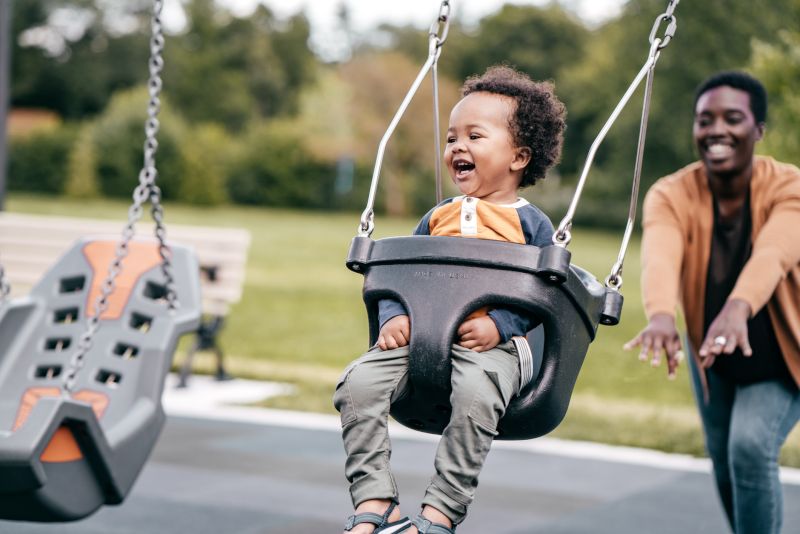 Because of its tight-knit community and diversity, San Angelo, Texas, is a great place to consider adoption as a way to grow your family or place your baby for adoption.
American Adoptions would be honored to be a part of your San Angelo adoption journey. With our own personal adoption experience and status as a national adoption agency, you can have the best experience with adoption. We have valuable resources and firsthand perspectives to help you through the adoption process.
Adoption is a beautiful and life-changing choice; not only for you, but for the child you are adopting or placing for adoption. We understand how important it is to feel prepared and informed when beginning your adoption process, which is why we have created this guide to adoption in San Angelo.
This guide will help give you a better understanding of the different types of adoption agencies in San Angelo and, as well as the many services we can offer you as a national adoption with a convenient location. If you're ready to start your San Angelo adoption, get support and information about the adoption process today.
San Angelo Adoption Agencies [Find Your Support]
Working with a San Angelo adoption agency that can meet your needs is vital to having a positive and successful adoption experience. This will always be the top priority of the adoption specialists at American Adoptions.
Many of our amazing staff members are birth and adoptive parents and have gone through the adoption process before. They can put themselves in your shoes to go above and beyond to give you support and guidance.
American Adoptions is a national adoption agency, which means we work with expectant parents and prospective adoptive parents in all 50 states. This allows us to provide both sides of the San Angelo adoption process with helpful resources and adoption opportunities.
Just a few of the helpful resources we provide include (but aren't limited to):
Even though we are a national agency, you can still find us locally at:
1100 NW Loop 410
Suite 700
San Antonio, TX 78213
To get more information about American Adoptions and how we can help expectant parents and hopeful adoptive parents with their adoption in San Angelo, call 1-800-ADOPTION today or get information online.
Foster Care Adoption Agencies in San Angelo, Texas
If infant adoption in San Angelo isn't how you envisioned starting your family, there are thousands of waiting children in the Texas foster care system. These children were placed into foster care because their biological family cannot currently care for them to the best of their ability. If for whatever reason the child cannot be reunited with their biological family, this is where you come in. You can foster to adopt or adopt a child already eligible for adoption.
American Adoptions does not facilitate foster care adoption placements, but we can help connect you with many reputable foster care adoption agencies in San Angelo:
International Adoption in San Angelo
International adoption in San Angelo is a beautiful path to take towards starting or adding to your family. International or intercountry adoption is the process of adopting a child from another country. If you're concerned about the paperwork and aren't sure where to start, you can breathe easily. Your adoption professional will coordinate all of the federal, state and international adoption laws to ensure safe and ethical placement.
To get connected with a Hague-approved international adoption agency in San Angelo, reach out to the professionals listed below:
San Angelo Adoption Attorneys
Whether you're prospective adoptive parents or expectant birth parents, you should ensure that your rights are protected during your San Angelo adoption. All legal matters will be handled by your San Angelo adoption attorney. The laws that accompany each type of adoption differ and adhering to these laws is important for a successful placement. Your attorney will also make sure that you understand the legal side of your adoption so that you're never left in the dark.
When you choose American Adoptions, we'll connect you with dedicated adoption attorneys. For prospective birth parents, all legal fees will be covered through adoption financial assistance. If you're interested in doing your own research when searching for an adoption professional, consider these law offices:
San Angelo Adoption Home Study Providers
Completing a home study for adoption in San Angelo is a big step towards completing your adoption. The home study is meant to ensure that you are prepared to raise a child and that your child will be able to happily and safely thrive in your home. The home study generally consists of interviews, background checks, review of important financial documents and home visits.
American Adoptions is licensed to perform home studies in Texas and would be more than willing to complete yours. Your adoption specialist will be by your side to inform you and prepare you for what to expect during your San Angelo adoption home study. Since our staff has plenty of adoptive parents on it, we know what it's like to go through the home study. That's why you can be sure you'll get the best guidance and have a stress-free home study.
Whether you work with us or a different agency to adopt your child, we will always be happy to provide you with the home study services you need. To get more information, contact us today or call 1-800-ADOPTION.
Resources for Prospective Birth Parents As an expectant mother, your delivery day is one of the biggest parts of your adoption. When you create your adoption plan with your adoption specialist, you will be able to specify all the necessary arrangements you want for your hospital stay and postnatal care. Your hospital plan will include details such as where you want to have your baby to who you want to be in the delivery room with you. All you have to do is call the shots and your adoption specialist will take care of the rest and will coordinate everything with the hospital.
Listed below are just a few hospitals that would be happy to have you for your big day:
Another important portion of your adoption plan is choosing the adoptive family. You always get to be in complete control of this. You get to lay out what you're looking for in an adoptive family and your adoption specialist will find adoptive family profiles that fit your parameters. You'll be able to review the matches until you find the prospective adoptive family who is perfect to raise your child.
Get Started Today
If you're a hopeful adoptive couple or expectant parents faced with an unplanned pregnancy, American Adoptions is happy to be your San Angelo adoption agency. We will give you the attentive service you deserve and provide you with helpful resources and services. To get more information about adoption in San Angelo, call 1-800-ADOPTION today or contact us online.
Disclaimer
Information available through these links is the sole property of the companies and organizations listed therein. American Adoptions provides this information as a courtesy and is in no way responsible for its content or accuracy.