Your Resources for Adoption in Lewisville
Including Adoption Agencies, Hospitals and More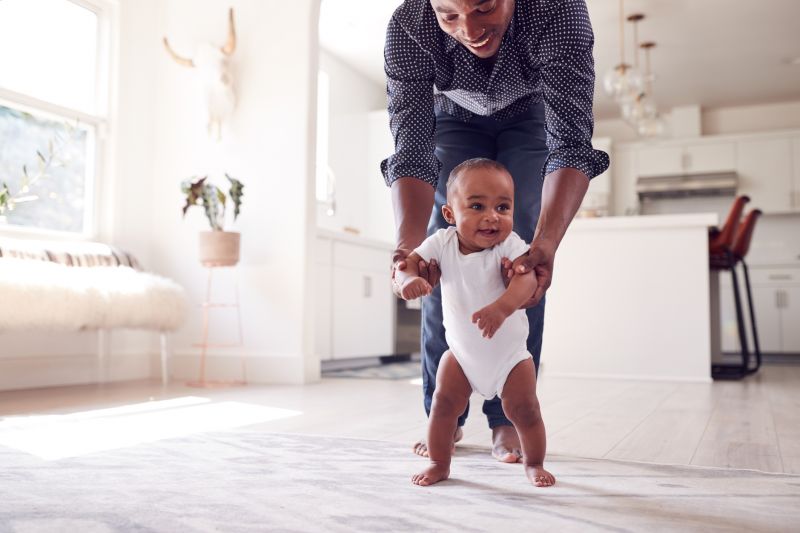 Everyone's adoption process is different. This is part of what makes the journey so beautiful, but it can also be overwhelming. While you've been doing your research, you may have noticed that there's extensive information on adoption in Texas, but there's relatively little about adoption in your city.
If you've struggled to find resources for adoption in Lewisville, then don't worry because American Adoptions of Texas has you covered. We've assembled this guide on everything from local hospitals to home study providers. For more information, give us a call at 1-800-ADOPTION. We'd love to help!
Adoption Agencies in Lewisville
American Adoptions of Texas is a national, full-service adoption agency, so we are ready to help prospective adoptive families and birth parents anywhere in Texas. It doesn't matter where you live in the Lone Star State, as we are one of the few adoption agencies in Lewisville, Texas that will complete your adoption process from start to finish.
These are just a handful of the benefits we offer to families and prospective birth parents that work with us:
Home study services for prospective adoptive families
Free, 24/7 counseling and education services for expectant birth mothers
A risk-sharing program that protects hopeful adoptive parents' investment in case of an adoption disruption
Post-placement services for both prospective birth parents and adoptive families
Hundreds of adoptive family profiles for prospective birth parents to choose from
And more
With over 30 years of experience, American Adoptions of Texas can provide you with services that smaller, local agencies simply can't. But, that doesn't mean you need to give up the hometown expertise of a regional or local adoption professional. We have a strong connection with Texas and offices located throughout the state. Our main Texas office is just a quick drive away in the Dallas-Fort Worth area. You can find us at:
700 N. Carroll Ave.
Suite 160
Southlake, TX 76092
In other words, you get the best of both worlds when you work with American Adoptions of Texas. You can feel totally support during your process because we have the convenience and comfort of Lewisville adoption agencies, while also offering the resources of a national, large agency. If you'd like to learn more about working with us, then get free information now or call us at 1-800-ADOPTION to speak with one of our experienced professionals.
Lewisville Adoption Attorneys
One requirement for both hopeful adoptive parents and prospective birth mothers is legal representation. So, you will need an adoption attorney. They'll be able to explain Texas adoption laws and answer any legal questions you may have about your adoption in Lewisville.
American Adoptions of Texas, unlike most adoption agencies in Lewisville, can connect you directly with an adoption attorney. This means that you won't need to stress about finding an attorney on your own; it's one less thing you have to worry about! But, if you do want to find your own adoption attorney, or if you simply want to get a head start on this step, then here are a few Lewisville adoption attorneys:
Foster Care Adoption Agencies in Lewisville
Adopting a child from the foster system is a beautiful journey. Though American Adoptions of Texas specializes in domestic infant adoption, we acknowledge that there are many paths to parenthood. Because of that, here are a few foster care professionals that you might consider for adoption in Lewisville:
Lewisville Home Study Providers
A required step for any hopeful adoptive family is the Texas home study. Though the adoption home study in Lewisville sounds overwhelming at first, it's simply a screening process that ensures you're emotionally, physically and mentally prepared to raise a child. Every child deserves a caring, loving and stable home, and that's why the Lewisville home study exists.
American Adoptions of Texas is also a licensed home study provider, so we can complete this part of your adoption journey even if you're working with a different agency for placement. It's a good idea to begin this step as soon as possible, as it can be pretty lengthy. If you would like to learn more about the home study process, then be sure to visit 1-800-HOMESTUDY.
Adoption Resources for Birth Parents in Lewisville
Choosing adoption is a brave, heroic and loving decision that a prospective birth mother can make. If you think this is the right path for you, then American Adoptions of Texas is here to help you every step of the way with your Lewisville adoption.
With over hundreds of adoptive families to choose from, American Adoptions of Texas gives you the best chance of finding the perfect parents for your baby. You can even select the family according to what you imagine for your child, such as the parents' religious values, household pets, siblings and much more.
As the expectant birth mother, you'll be in charge of your adoption plan in Texas with the guidance of your adoption professional. One of the most significant decisions that you'll make is where you'd like to deliver your baby. This will be part of your hospital plan, and these are a few locations that you might choose for your adoption in Lewisville:
If you would like more information about how to make your hospital plan, then call us at 1-800-ADOPTION for free information. We would love to help you.
Lewisville Adoption Finalization Courts
As you may have guessed from its name, adoption finalization is one of the last steps for any hopeful adoptive family. This takes place approximately a few months after placement, and the hearing itself generally lasts from 30 minutes to an hour. This is where the judge will issue your final decree of adoption, making your child an official member of your family!
Because this is such a momentous occasion, don't forget to bring a camera for pictures and invite some family and friends to celebrate with you. For adoption in Lewisville, your hearing will take place at your county court.
***
American Adoptions of Texas understands that adoption can be confusing, and you'll likely have many questions. To learn more about resources for your Lewisville adoption, reach out to us at 1-800-ADOPTION or get free information online now. Our staff of experienced professionals would love to help you in any way that we can.
Disclaimer
Information available through these links is the sole property of the companies and organizations listed therein. American Adoptions provides this information as a courtesy and is in no way responsible for its content or accuracy.