1-800-ADOPTION
Thank you for viewing our profile
If you would like to learn more about us, please call 1-800-ADOPTION (2367846), fill out the form at the bottom of our on-line profile page, or email us at bp_information@americanadoptions.com.
To revisit our on-line profile page and view our profile video at American Adoptions, simply use your mobile phone to scan the QR code on the right. We are looking forward to hearing from you!
Joseph & Justin
When we got married 10 years ago, we knew that we wanted to grow our family by adopting a child. We are so ready to welcome a child into our home and give everything to being their parents. We are very grateful that you are considering our profile, and hope to continue our journey with you!
About Us
Education
Law Degree
Law Degree
Relationship
Legally Married
Our Leisure Time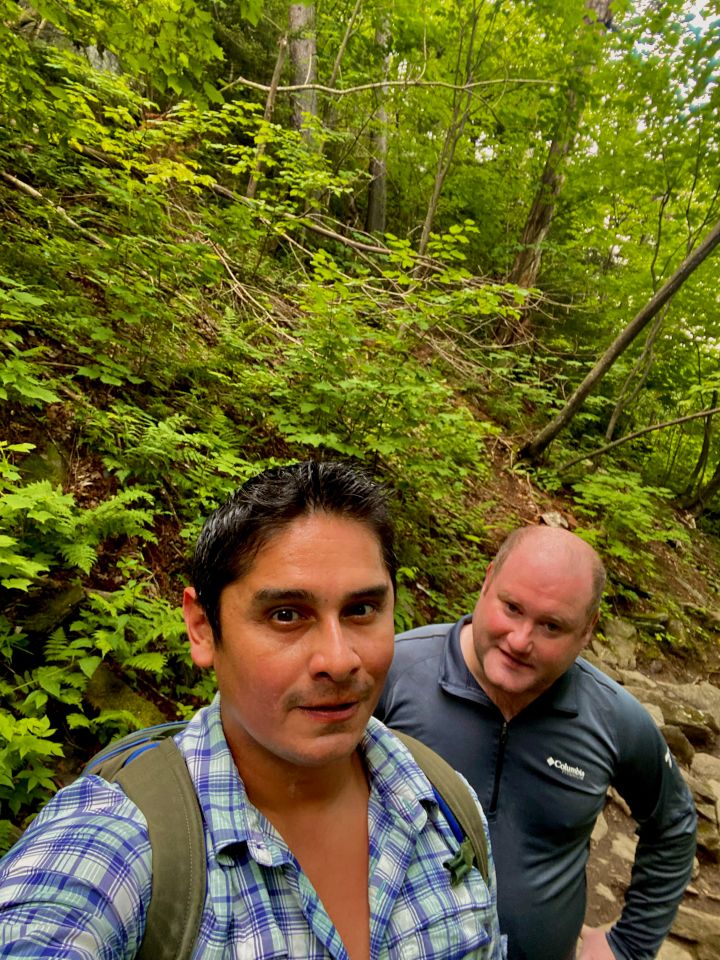 We both love cooking and take turns making meals, and when we have guests, we'll both spend all day in the kitchen cooking elaborate recipes for friends! We live near the mountains and like to go hiking, especially during the summer when the weather is nice, and in the fall when the leaves turn beautiful colors, and Joseph likes to ski in the winter months. We work in New York City, and lived there for a long time before moving to Connecticut, and enjoy everything NYC has to offer, especially concerts, museums, theater, and new restaurants. We also travel frequently, and enjoy trips nearby, like the seaside town of Mystic, Connecticut, and further away, like Austria, where we have been several times for music festivals.
Around the house, Joseph likes to read, work out in our gym, and run along the forest trails near our home. Justin plays piano, video games, and chess, and probably watches too much reality TV.
Our Cultural Heritage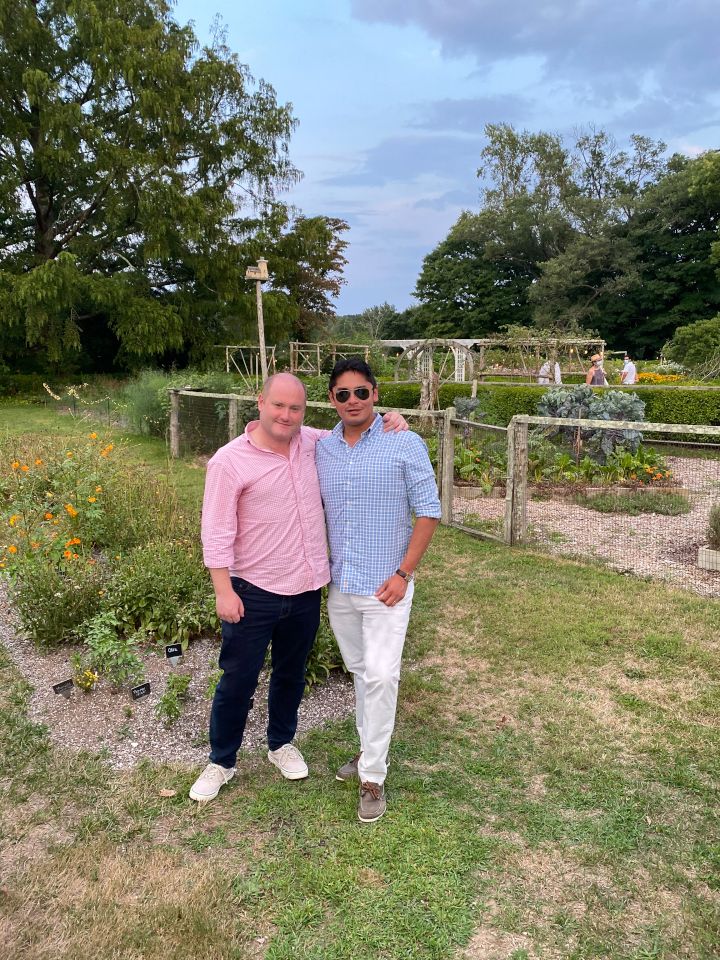 We are a mixed-race couple, and we both love each other's heritages. Justin grew up in a horse town in South Carolina. Family always came first, followed closely by lots of southern food. Justin's family spent lots of time at the beach, attending horse races, and passing down recipes through the generations.
Joseph grew up in Los Angeles, the son of two Mexican-Americans, and was raised with his older sister in a large family of aunts, uncles, cousins and grandparents. Growing up, he and his family would come together regularly for large family gatherings, especially around the holidays. It was - and still is - a family tradition to make tamales from scratch right before Christmas. Joseph's mother made sure that both of her kids were well rounded and she took them on trips whenever she could.
Whatever our child's heritage, we will make it a priority to ensure that they know where they came from, know their cultural traditions, and have a connection to their culture.
Our Promise to You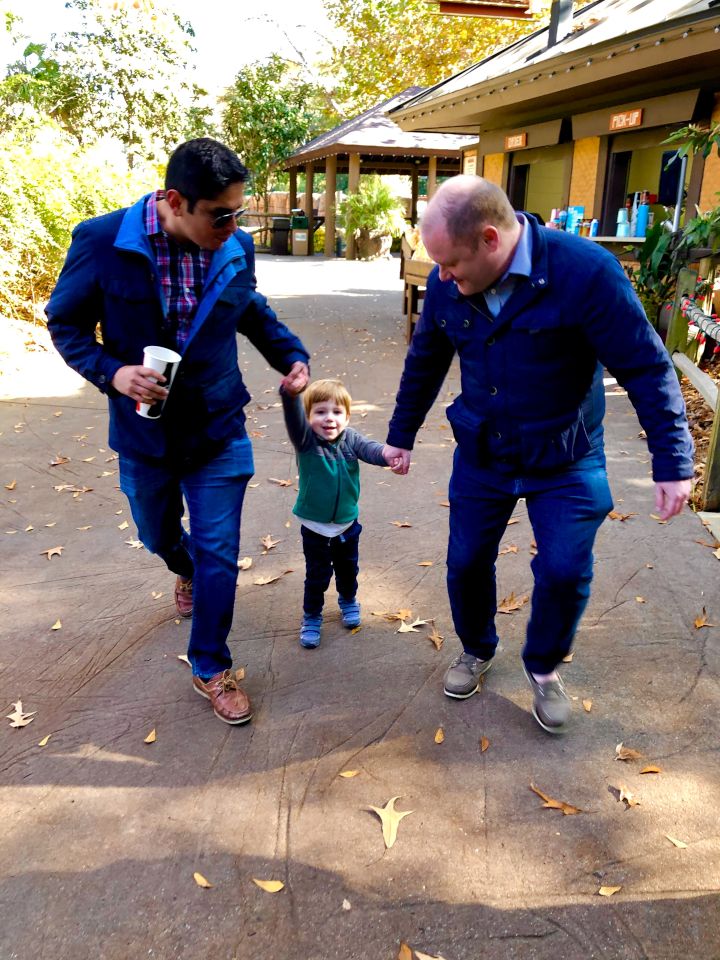 We will raise this child in a loving and emotionally stable environment, and we will make sure that he or she knows their adoption story from the beginning. We know we will be able to count on the help of our family and friends, especially Joseph's mom, who plans to move to Connecticut from California to help with child care. We will devote ourselves to ensuring that this child has every opportunity in life and will grow up in a home full of love, family, and community.
We are so grateful that you would consider us to raise this child. If you were to choose us, you would bless our lives in a way we have been dreaming of for a very long time. We are ready to raise a child, and we feel blessed that you would consider us as a potential home for this child.
Photos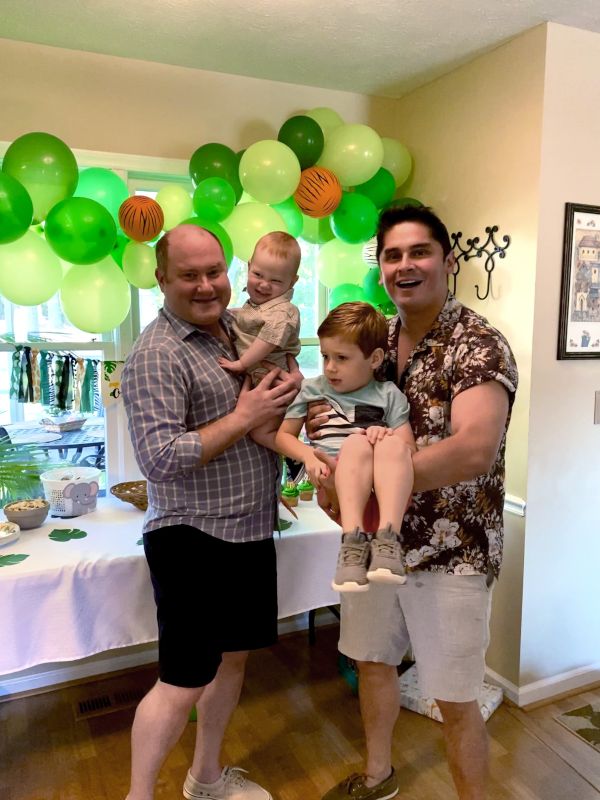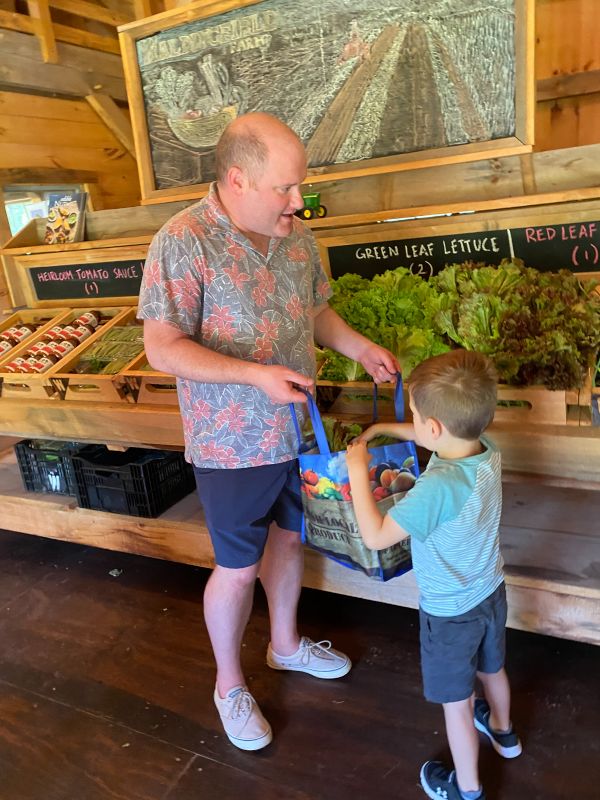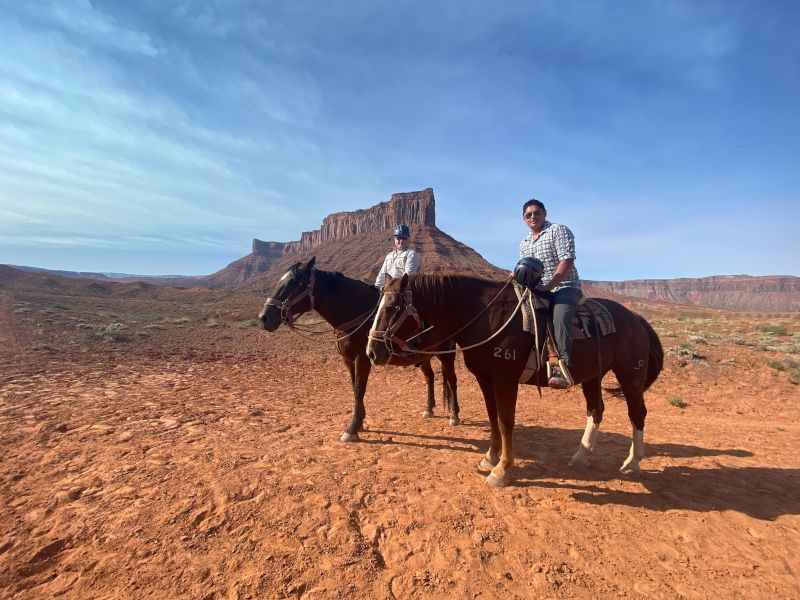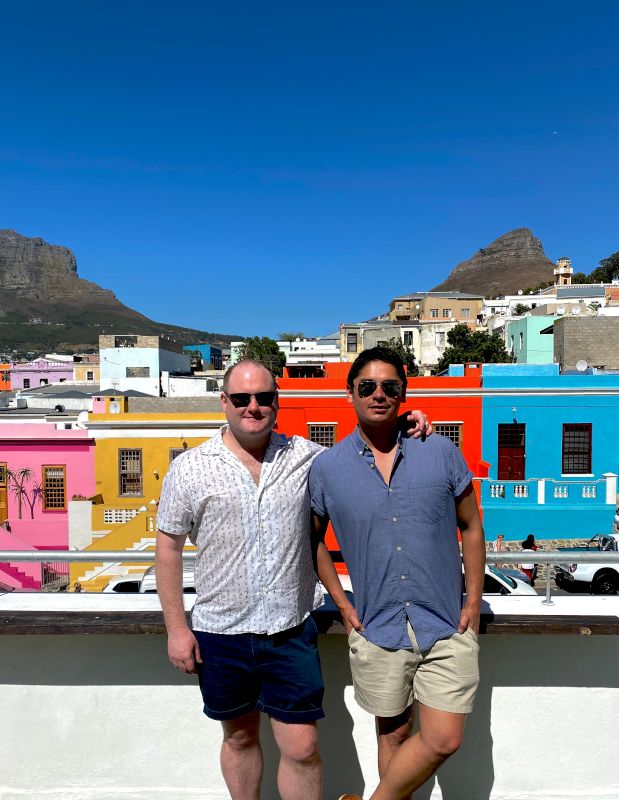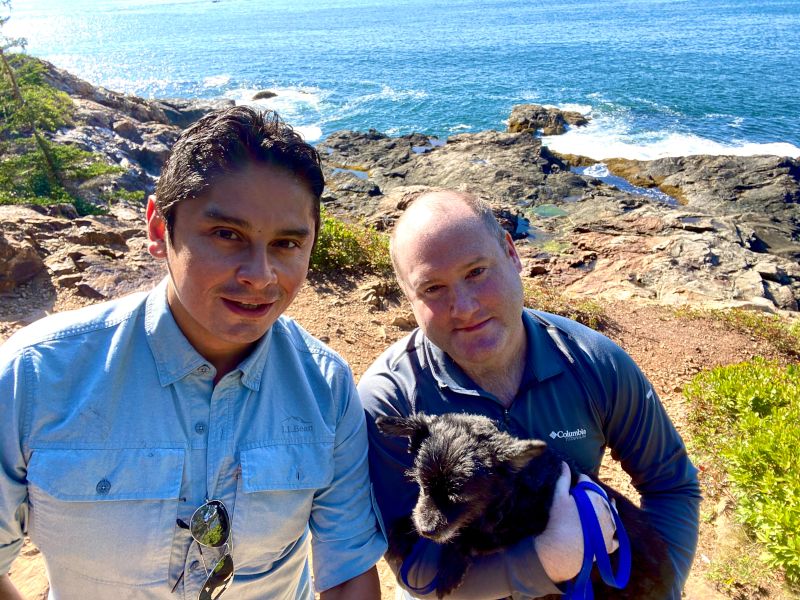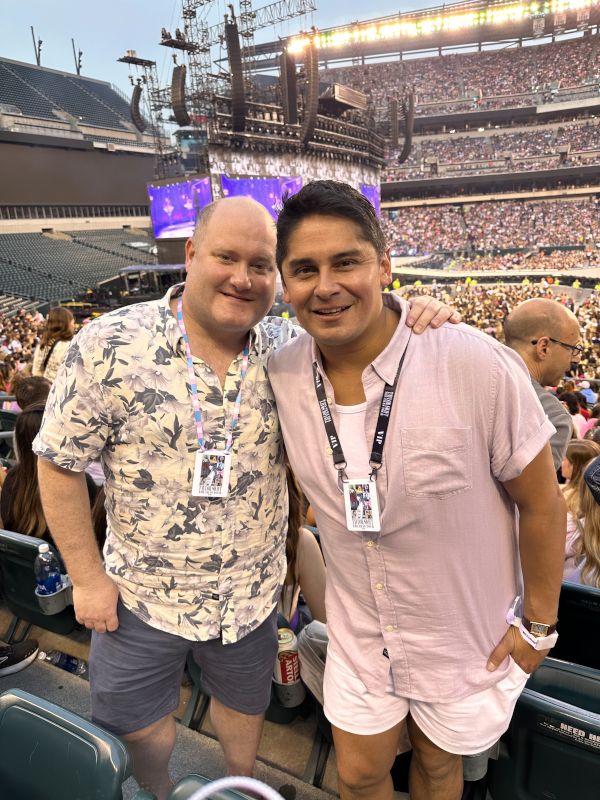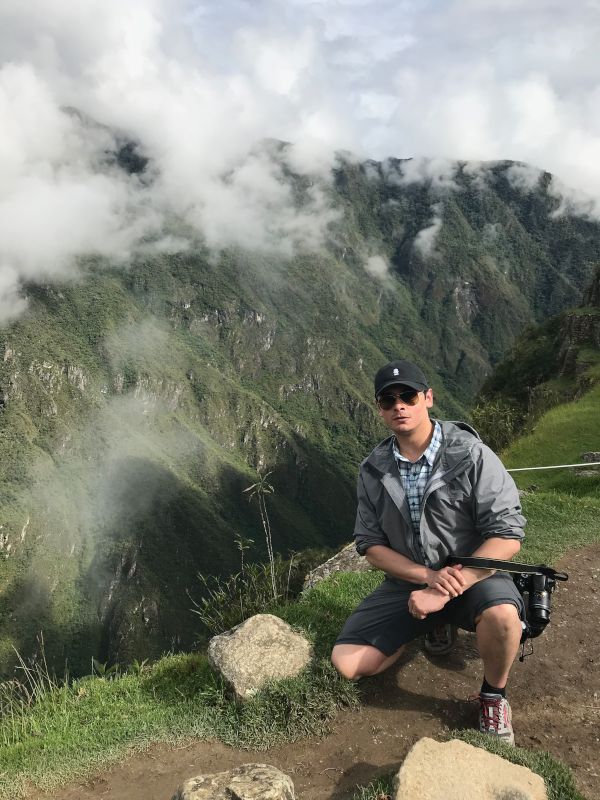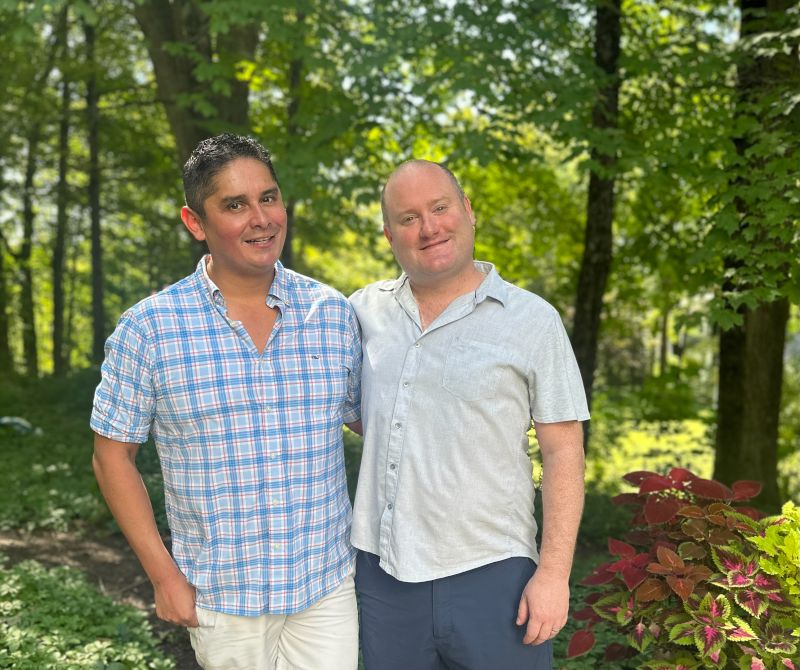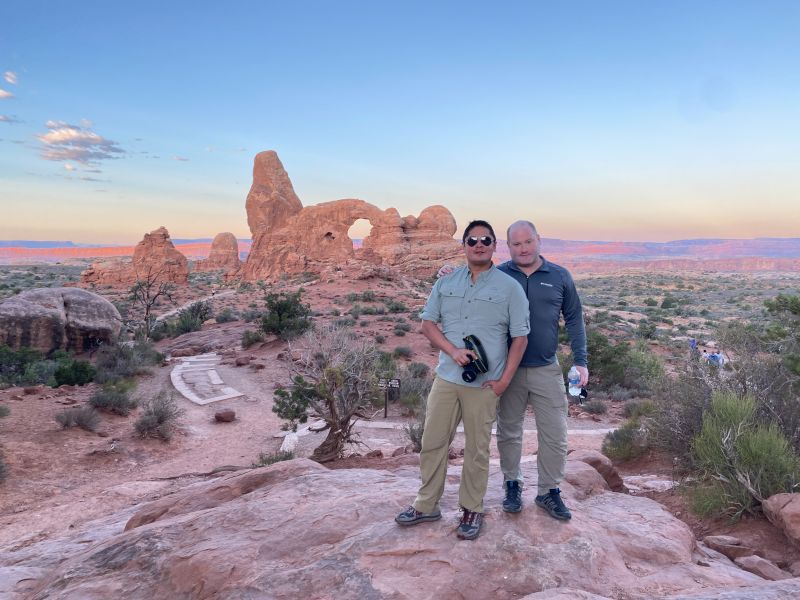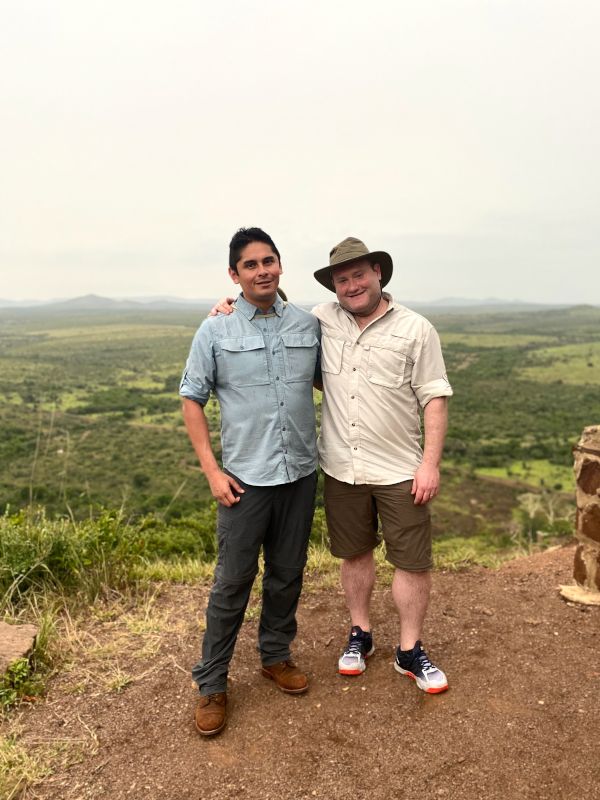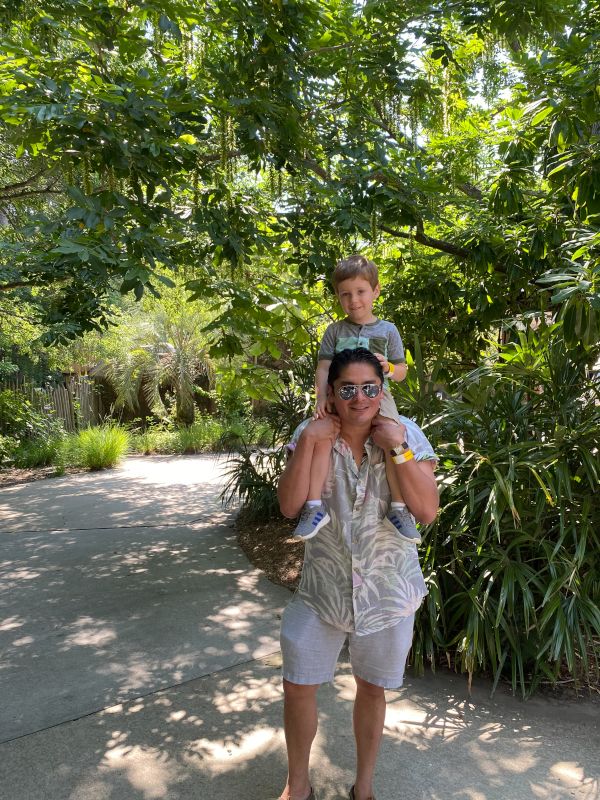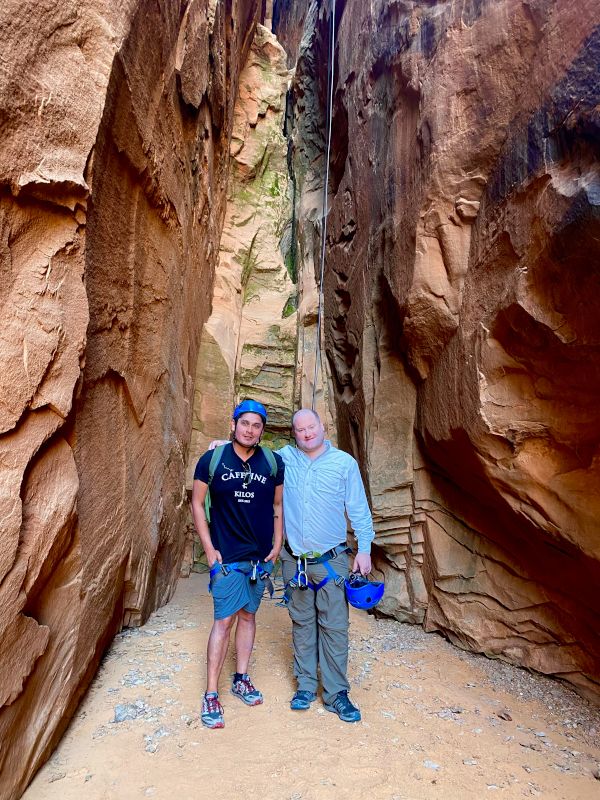 ×
1 / 12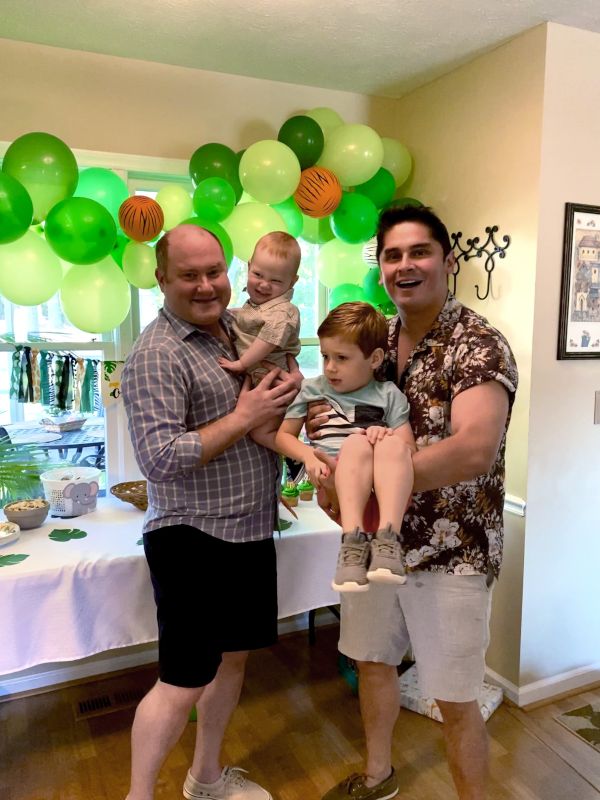 2 / 12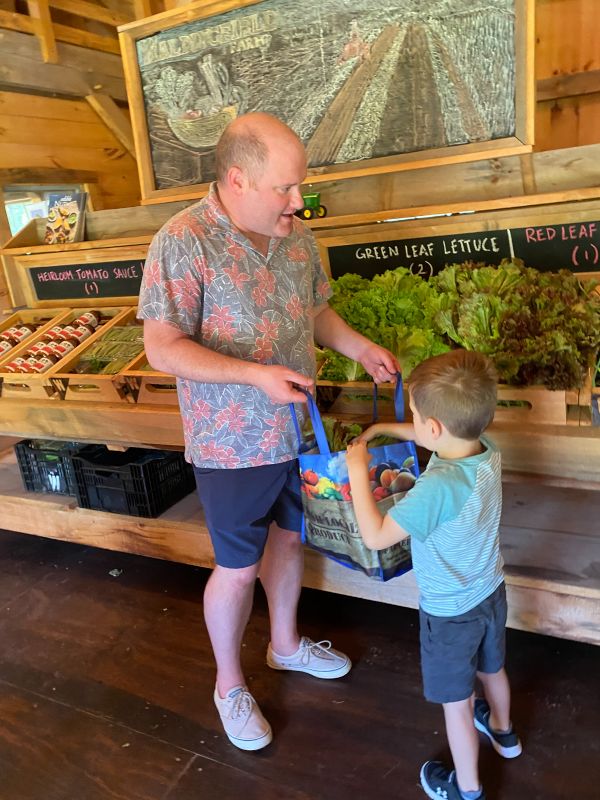 3 / 12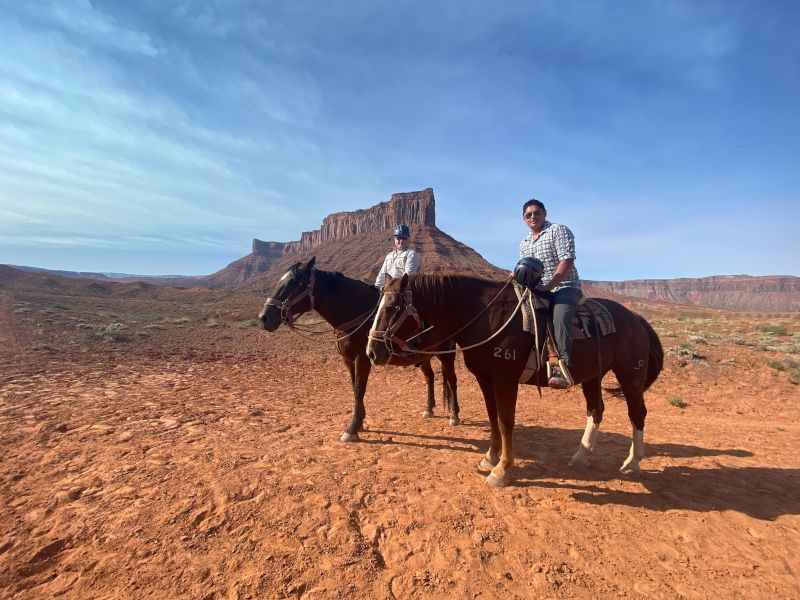 4 / 12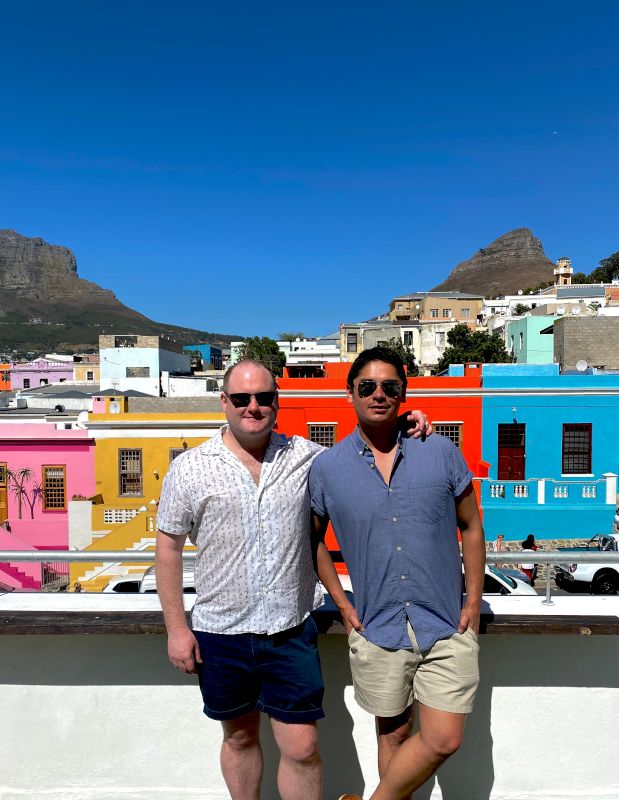 5 / 12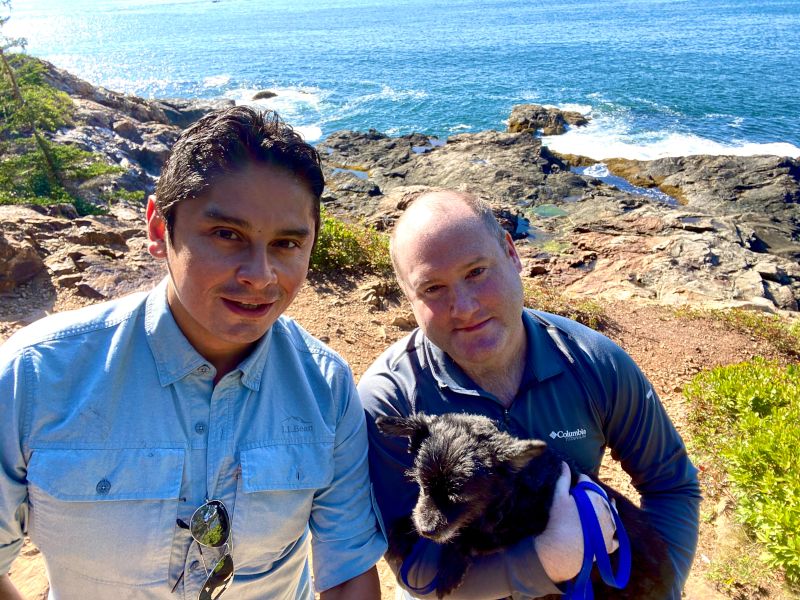 6 / 12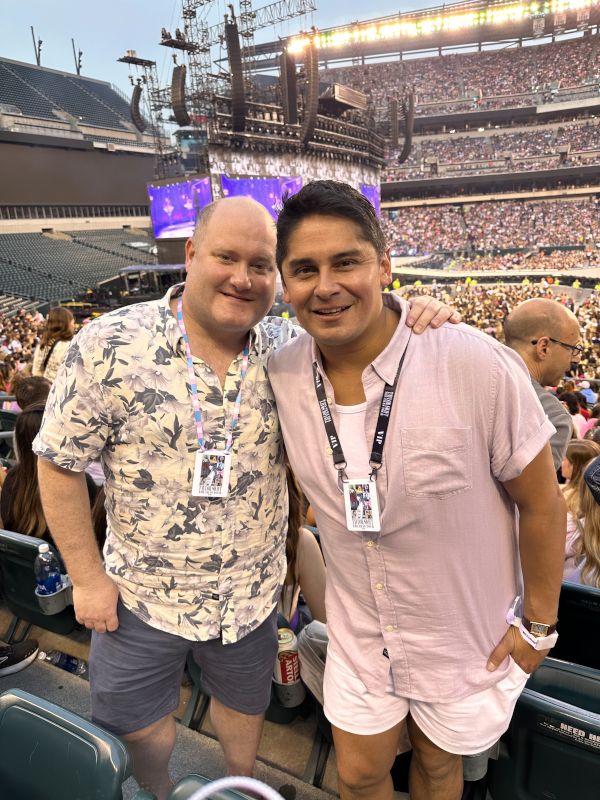 7 / 12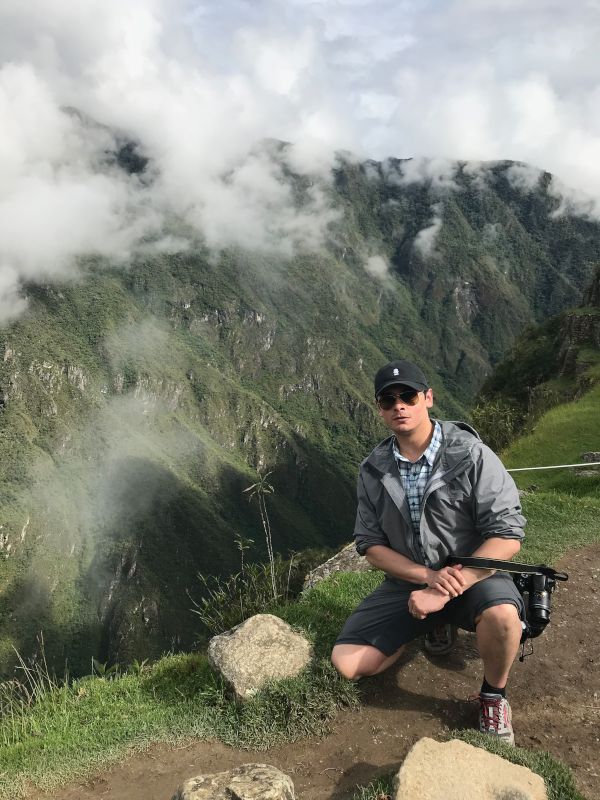 8 / 12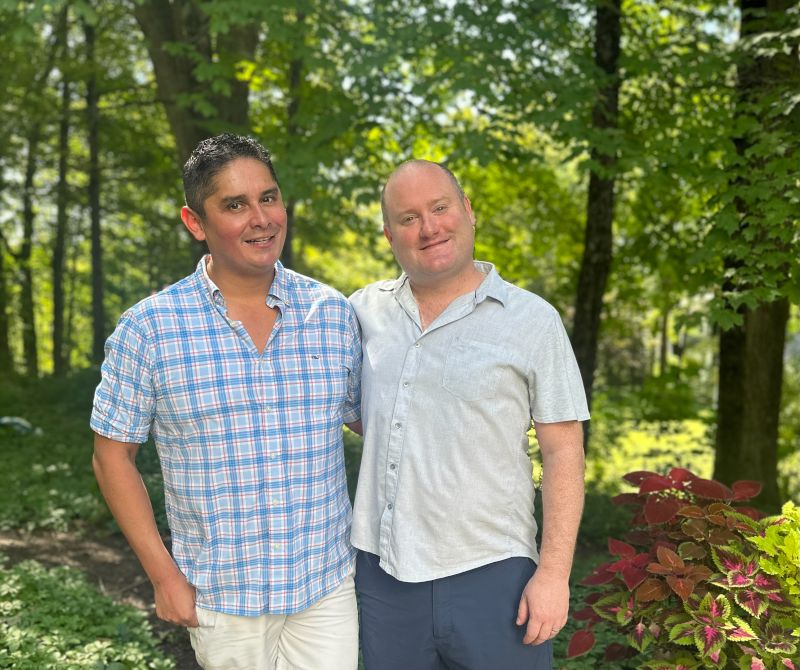 9 / 12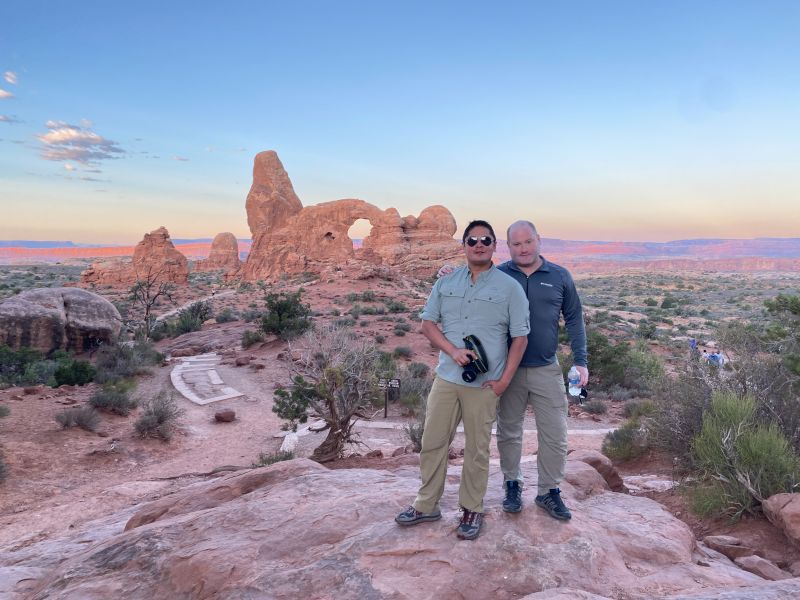 10 / 12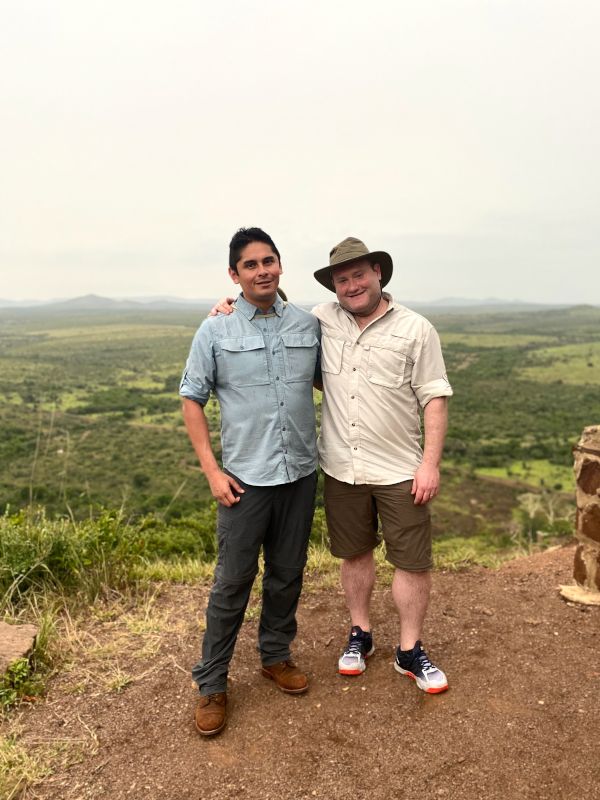 11 / 12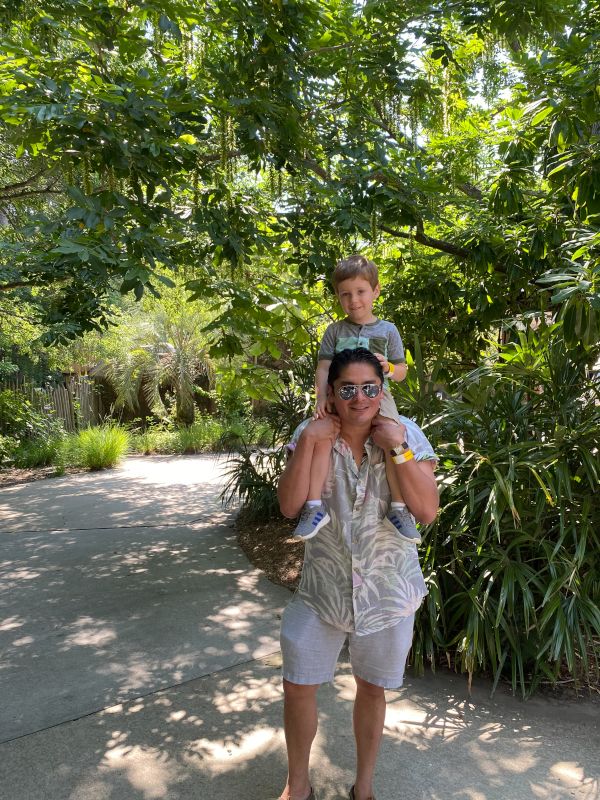 12 / 12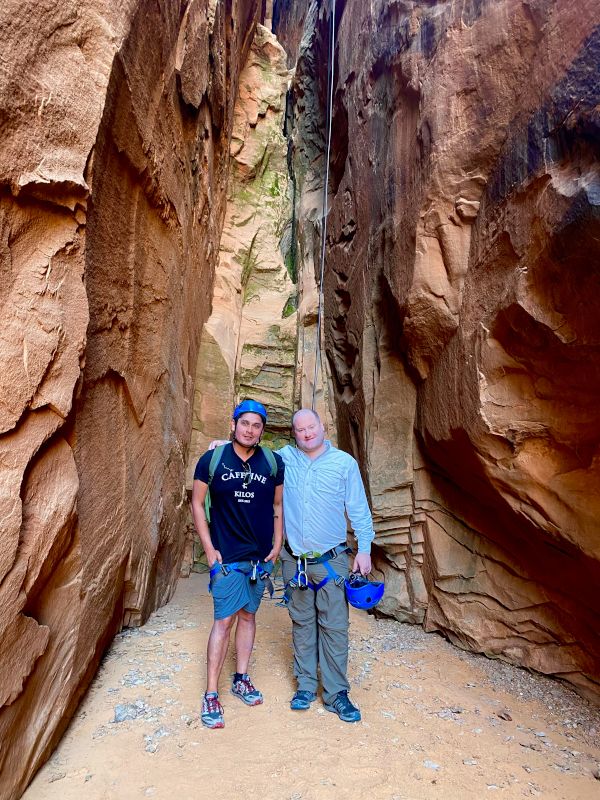 ❮
❯
Our House and Neighborhood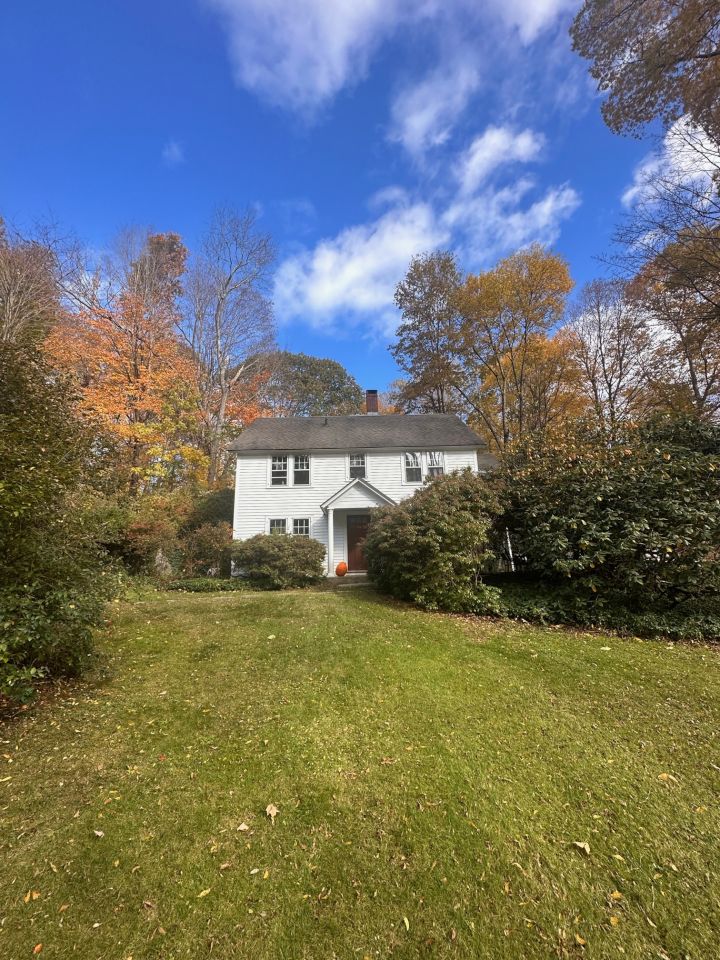 We live in a rural community in a beautiful part of Connecticut at the foothills of the Appalachian Mountains. Our home is off a dirt road, far from busy roads, and is surrounded by six acres of forest, including a beautiful brook, blueberry bushes, fruit trees, and an herb garden. We love to relax at home on our screened porch and patio with our dog Brennan. We have three bedrooms, a loft space for watching TV and playing games, and a barn that we've converted into a gym. We have a large front yard, large back yard, and a huge paddock (the former owner had horses) where we like to have friends over and play lawn games like bocce ball. Our neighbors are all very friendly, and include retirees as well as a family with young children.
We live in a small, tight-knit community that has lots of events throughout the year, especially during the holidays. We are also surrounding by nature--lakes, hiking trails--and take advantage of that when the weather is nice. Our town is also near many farms, including a dairy farm just a quarter mile down the road that makes their own ice cream, and we have farmers markets throughout the summer!
Our Extended Families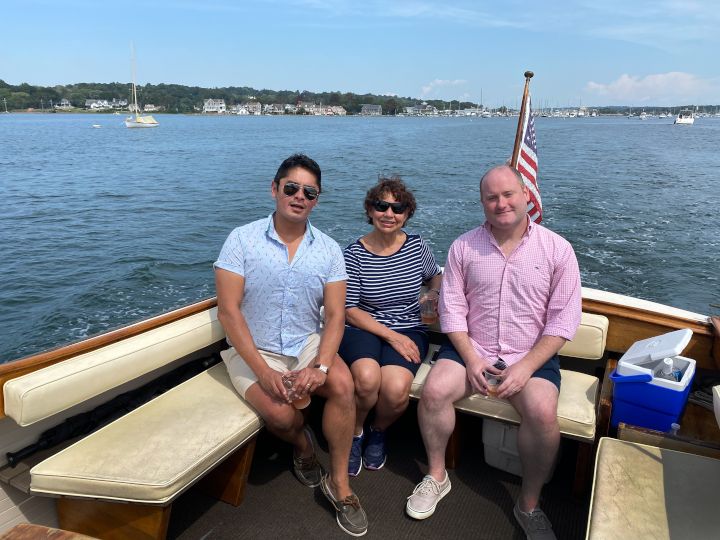 Justin grew up in South Carolina, and most of his family lives there. We visit South Carolina several times a year to see Justin's parents, sister, brother-in-law, nephews, aunts, uncles and grandmothers. Justin's family loves to come see us in Connecticut too! We love visiting for Christmas and eating lots of southern food, and in the summer at Justin's family's beach house. Justin's family is really excited for our adoption journey.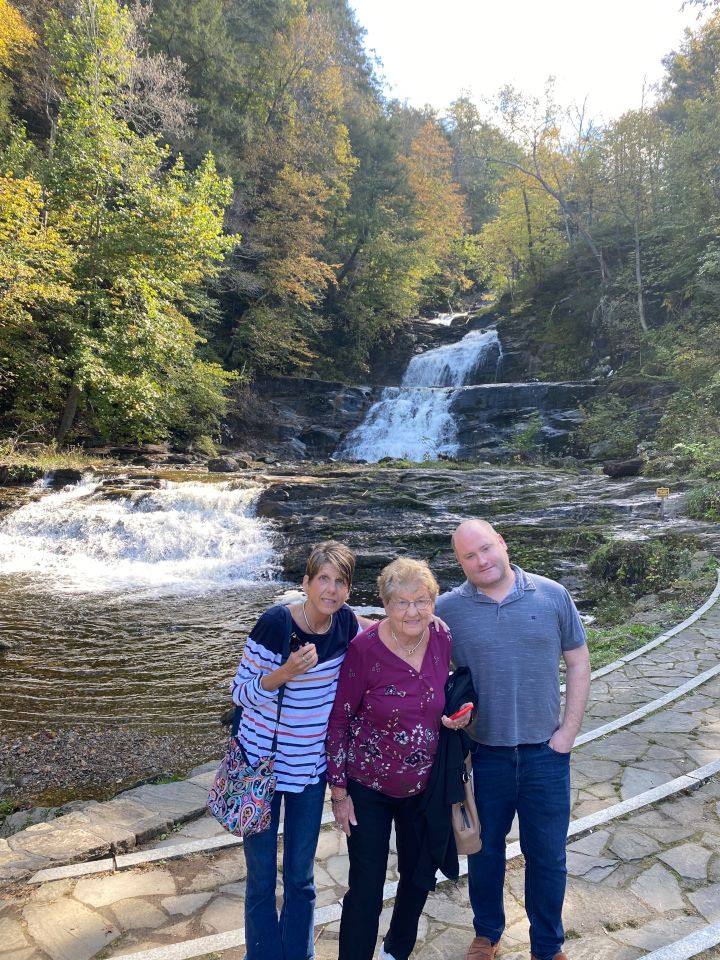 Joseph grew up in Los Angeles, where his mom, sister, brother-in-law, niece, nephews and many aunts, uncles and cousins live. Our favorite time to visit Joseph's house is also at Christmas, when we get to enjoy homemade tamales and other Mexican holiday traditions and treats. We also travel a lot with Joseph's mom, who visits us several time a year and who is excited to come live with us for a while in Connecticut to help us welcome our child into our home.
Justin's family and Joseph's family also travel and visit Connecticut and other places together when everyone can. Both of our families are huge Disney fans, so we look forward to more trips to Disney World with both of our families together with a child.
From Us to You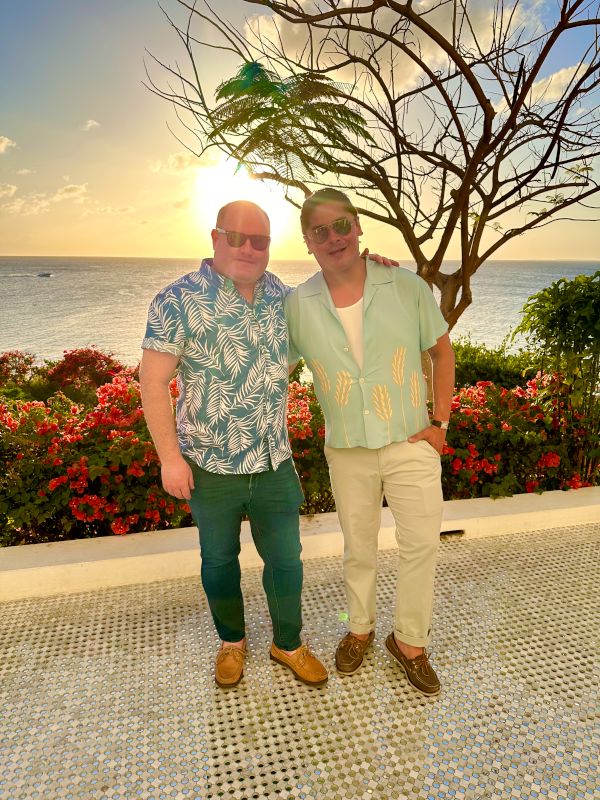 We have been blessed with each other's love and companionship for over 16 years now, nearly ten of them married. Since the beginning of our relationship, we knew early on that we both very much wanted to adopt and raise a child together. Having a child together has always been a part of our plan and adoption gives us that opportunity. Some of our close friends have adopted a baby girl, and we have seen how happy they are. We are hopeful that one day soon we will also be able to welcome a child into our own home and family. We have believed for a very long time that adoption is the best path for us, and if we are fortunate enough to adopt, we will give everything we have to make sure our child is happy and healthy and secure.
We are both lawyers who live in Connecticut and work in New York City - Joseph has his own law practice and Justin work at a large international law firm. We met through a mutual acquaintance while we were studying law in New York and have never looked back. We knew early on that our shared love of music, travel, food, culture was a good fit for one another. We also understood from the start of our relationship that having a child was very important to the both of us.
We will devote ourselves to ensuring that this child has every opportunity in life. We can't wait to share our traditions with a child, from tamale making with Joseph's family in California at Christmas to relaxing at Justin's family's beach house in North Carolina in the summer, hiking in the Appalachians, and enjoying the beauty of all four seasons at our home in Connecticut. We love music (Justin was a music major in college, and Joseph is an opera buff!) and will raise this child in a house filled with music.
We also believe education is extremely important and will do everything we can to make sure this child has the very best education. But the most important thing is love, and we, our family and our community will unconditionally love this child forever.
We can't imagine the amount of courage it takes to consider an adoption plan for this child or what you must be feeling at this time. We want you to know that, should you want, we are more than happy to remain in contact with you after this child is born either by phone calls, emails, letters or even a visit to our home if you felt comfortable.
Whether you decide to place this child with us, or someone else, or to parent yourself, we are very honored that you would even consider us. Please know that, if you did choose to make us a part of your and this child's family, we will welcome you both into our family with open arms.
Sincerely,
Joseph & Justin
Favorites
Actor
Jack Nicholson
Joaquin Phoenix
Actress
Cate Blanchett
Nicole Kidman
Author
Ron Chernow (non-fiction) Tony Kusher (fiction)
Toni Morrison
Book
House of Leaves
The Bluest Eye
Cartoon
Simpsons
South Park
Childhood Memory
Family trip with my mom and sister in Hawaii
Going to the beach with my family
Childhood Toy
Gizmo stuffed animal (from the movie "Gremlins")
Nintendo
Children's Book
I'll love you for always
The Berenstain Bears
Classic Movie
Camelot
Home Alone
Day of Week
Friday
Saturday
Dessert
Strawberry Shortcake
Tiramisu
Disney Movie
Lion King
The Lion King
Dream Car
Aston Martin 1964
Vintage Ford Mustang Convertible
Dream Vacation
Three weeks traveling through India
Antarctica
Family Activity
Hiking
Hiking
Flower / Plant
Magnolia
Hydrangea
Form of Exercise
Weight Training and running
Hiking
Game
Legend of Zelda
Scrabble
Hobby
Working out and hiking
Chess
Holiday
Christmas
Christmas
Holiday Song
I'll be home for Christmas
Have Yourself a Merry Little Christmas
Holiday Tradition
Making tamales one week before Christmas
Potluck after Christmas Eve service
Ice Cream
Strawberry
Strawberry
Junk Food
McDonald's french fries and anything at Taco Bell!
Doritos
Leisure Activity
Skiing
Going out to eat
Magazine
New York Magazine
Food & Wine
Memory with a Child
Zoo day with our nephew Jackson
Taking our nephew Jackson to the zoo
Memory with Spouse
The day we unexpectedly bought our dog Brennan...he's now been with us for 14 years.
Our wedding in New Orleans
Movie
Almost Famous
Jurassic Park
Movie Munchie
Gummy Bears
Popcorn
Movie Quote
"There's no place like home" - Wizard of Oz
Musical
Sunday in the Park with George
Sweeney Todd
Musical Group
The Beatles (group) / Beyonce (solo artist)
Taylor Swift
Nursery Rhyme
"You are my sunshine"
Olympic Event
Gymnastics
Gymnastics
Personal Hero
Stepen Sondheim
Barack Obama
Play
Angles in America / King Lear
Poet
William Shakespeare
Margaret Atwood
Quality about my Spouse
His patience
Spontaneity
Quote
"If music be the food of love, play on" - Shakespeare (Twelfth Night)
Restaurant
Japanese
Japanese
Scripture
Matthew 19:23-26
Matthew 22:37-39
Shopping Store
Local stores in our town
Williams Sonoma
Song
"Songbird" - Fleetwood Mac
Sport to Play
Soccer
Tennis
Sport to Watch
Soccer
Soccer
Sports Star
Lionel Messi
Cristiano Ronaldo
Sports Team
LA Dodgers
NY Mets
Subject in School
English
Music
Superhero
Wolverine
Batman
Thing to Cook
Carne asada tacos on the grill
Pasta
Time of Day
Sunset
Late Afternoon
Tradition
Tamale making during Christmas
Family cooking traditions at Christmas (sausage balls, divinity candy, tamales)
TV Show
Game of Thrones
The Good Place
TV Show Character
Homer Simpson
Eric Cartman
Type of Music
Singer Songwriter / Rock and Alternative
Classical
Vacation Spot
A tropical island
Tropical Island
Video Game
Legend of Zelda
The Legend of Zelda
Get in Touch
Provide more information, so American Adoptions can connect you with this family.
---