1-800-ADOPTION
Thank you for viewing our profile
If you would like to learn more about us, please call 1-800-ADOPTION (2367846), fill out the form at the bottom of our on-line profile page, or email us at bp_information@americanadoptions.com.
To revisit our on-line profile page and view our profile video at American Adoptions, simply use your mobile phone to scan the QR code on the right. We are looking forward to hearing from you!
Doug & Courtnie
Our hearts are bursting with love to share with a child, so we thank you for taking the time to get to know us! On our journey to expand our family, our desire to be parents has just grown stronger and we are so excited to adopt. We hope to get the chance to know you and your story and will be keeping you in our prayers.
About Us
Job
Product Development Merchant
Vice President of Marketing
Education
Bachelor of Fine Arts
Master of Business Administration
Relationship
Legally Married
Our Lifestyle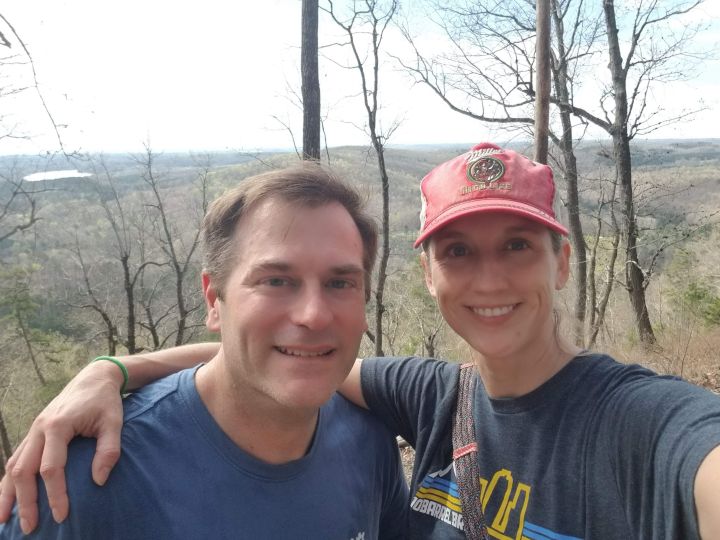 We love to spend time together and with those we love. We have fun being outdoors, whether that's a run in the neighborhood, or hiking at a nearby park or the NC mountains or just hanging out on our front porch or big back patio with neighbors. We both love to cook and Courtnie likes to bake so we spend a lot of time in the kitchen as a family! Music is a big part of everyday life. Whether we are cooking or gardening out in the yard we have our Spotify playlists on. Doug is crazy handy so he's often leading the way on a fun project like building a shed or stencil painting the porch! We have a little family place at the beach, so we are fortunate to get to sneak down there for weekends year-round where we can have some down time playing on the beach. We both are big readers and hope to introduce a child to our love of books. Being in the city we have access to so many cool things to do and love to explore restaurants, go to a local FC or baseball game and attend concerts or festivals in town. Another slice of the pie of life is our work. Doug works as a Product Development Merchant which means he gets to work with international companies to design and create cool products. Courtnie is a VP of Marketing and loves innovating new consumer products and designing marketing campaigns. We both are proud of the work we do but always have family and quality time with those we love as our number one priority.
Qualities We Love, Admire and Respect in Each Other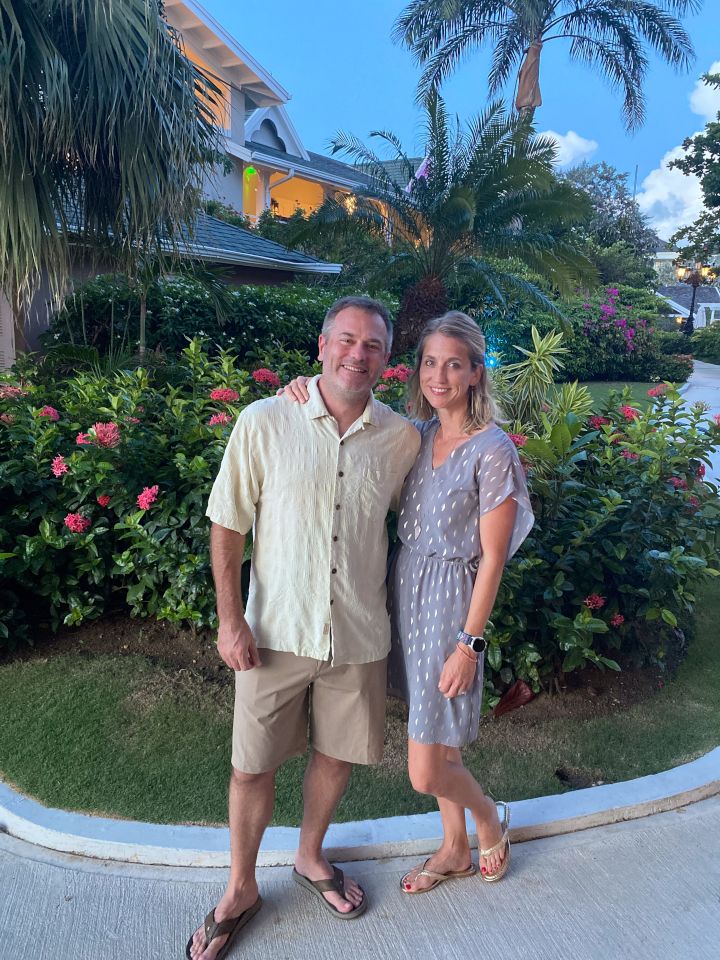 Courtnie About Doug: Doug is one of the most genuine people I've ever met. He's both empathetic and fun, making him someone people are immediately comfortable with. He works hard but knows how to relax and have fun. He's the favorite uncle, playing games and splashing in the pool with his nieces or taking them to eat giant pizza slices when they visit. He's incredibly loving and I don't know how I got so lucky to have him as a partner. Even though he says I'm like the Swedish Chef from the Muppets making a crazy mess in the kitchen when baking, he laughs and helps me clean up. He's patient and kind. Doug was an art major in college and his creativity and handiness is amazing to see. I can't wait to see him teaching a child to draw or how to take care of a car and even more so just to see the abundant love and acceptance that Doug shares with those in his life be poured out on a child.
Doug About Courtnie: I appreciate how loving and caring Courtnie is. I have not met anyone more tender and kind. She creates scrapbooks, remembers birthdays, and checks in on her friends when they are having a hard time. I am impressed by her creativity at home and at work. Courtnie will work as hard as me whenever we have a project. Whether that is working out, working in the yard, or home improvement projects. She is a leader at her job and works hard to achieve that level of success. Courtnie knows how to be playful and silly. She might break out into a little dance if a good song comes on and tries to cheer me up when I am down. She loves a good joke and sharing funny stories with me from her day. Courtnie loves a good puzzle or game. She is an avid reader and enjoys learning and growing. It could be a quick lesson on the guitar, listening to a different take on a topic in religion or politics. Her desire to learn and grow impresses and inspires me to push myself.
Our Family Traditions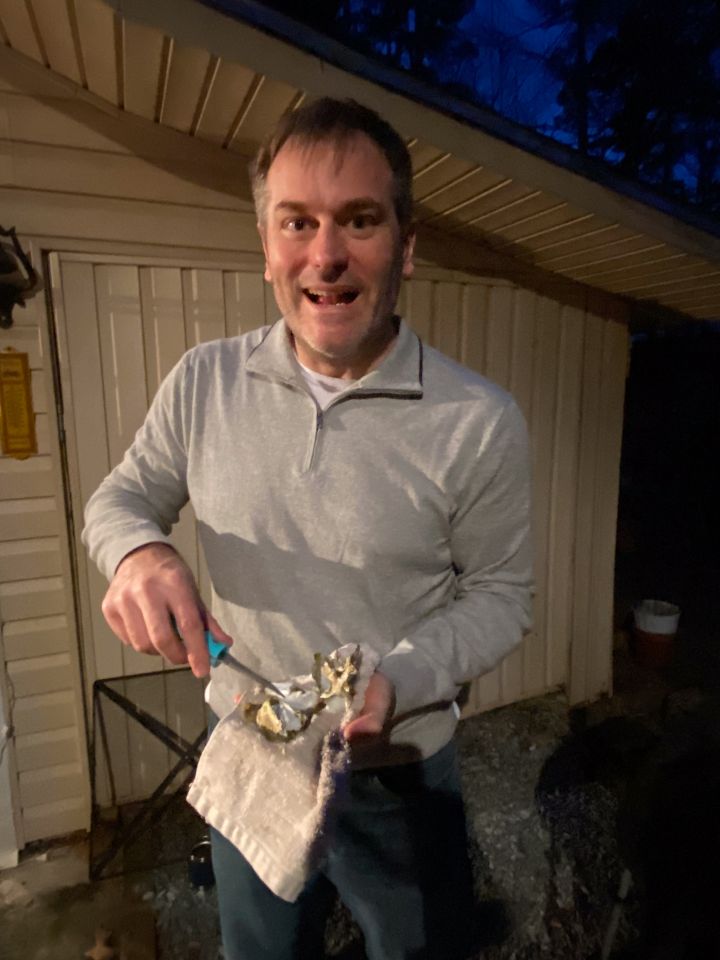 Our families are a blessing and we spend a lot of time together and have created some fun traditions over the years. Every other year we go to Florida for Thanksgiving with Doug's extended family and start the holiday playing on the beach before eating a big traditional meal. We end the night playing board games like Candyland or cards around the table. Some years we have a big oyster roast with fresh oysters from Charleston with Courtnie's family. At Christmas, we light sparklers and sing Christmas carols outside. Doug's family hides a pickle ornament in the Christmas tree and whoever find it gets a prize! At Valentine's we have a family meal decked out with heart shaped chocolate cake, jello-jigglers and other goodies- a tradition that started when Courtnie was little. An annual family Easter Egg hunt after church is also a hit with eggs sometimes being found weeks later! We can't wait to do these things with a child and even to create new traditions together.
Photos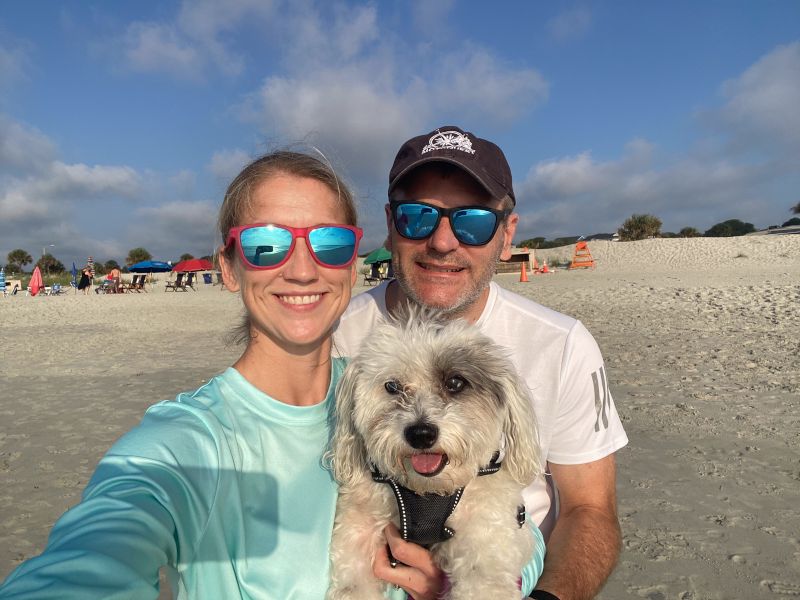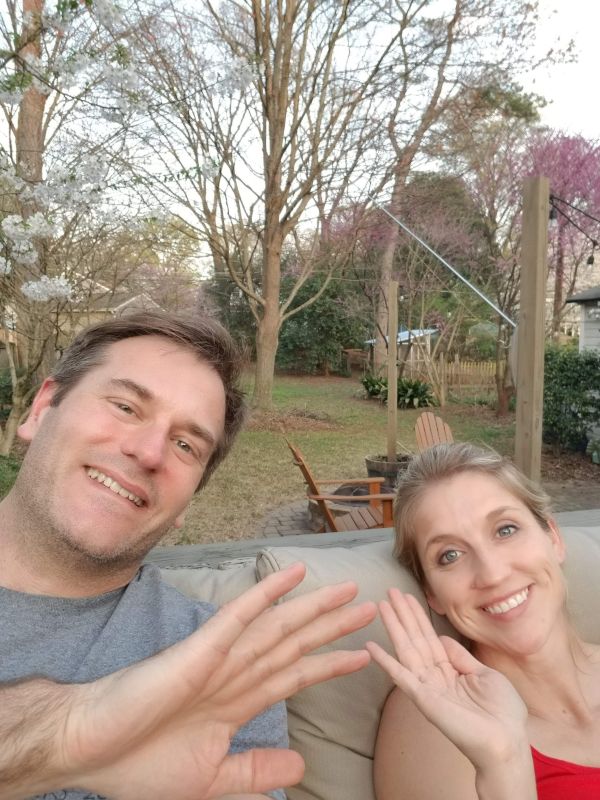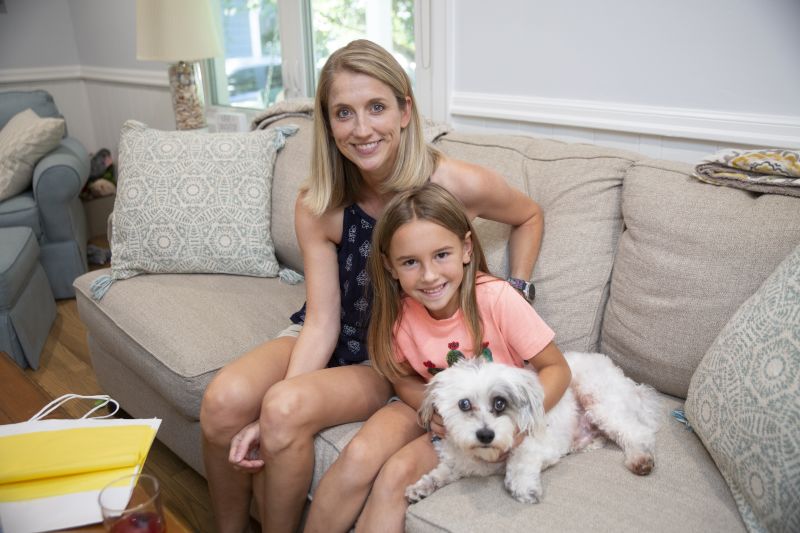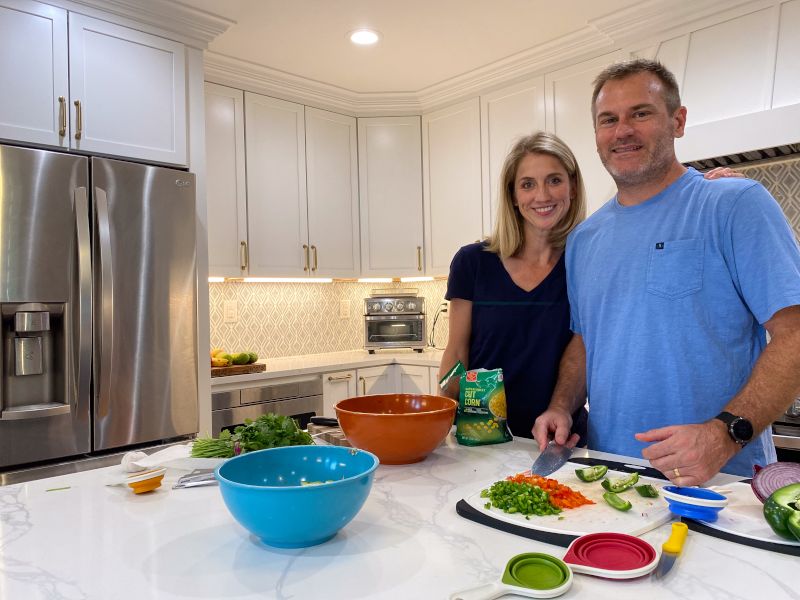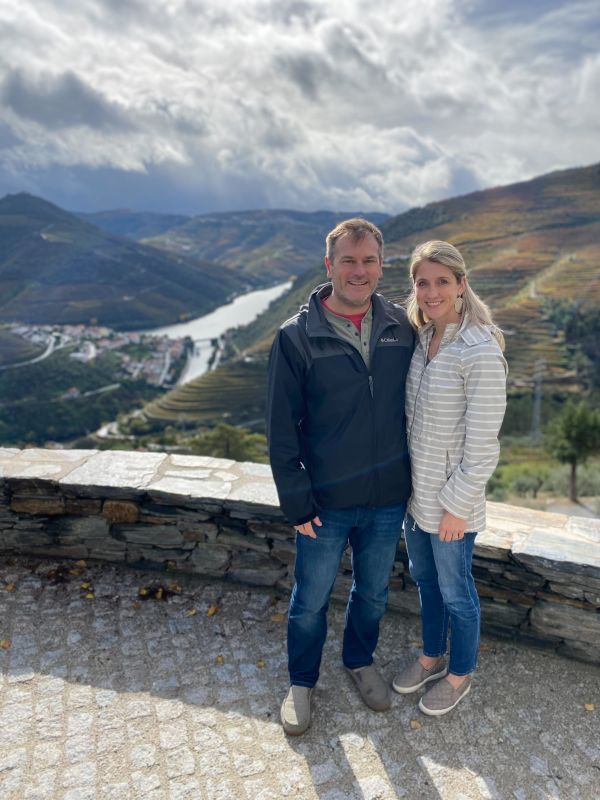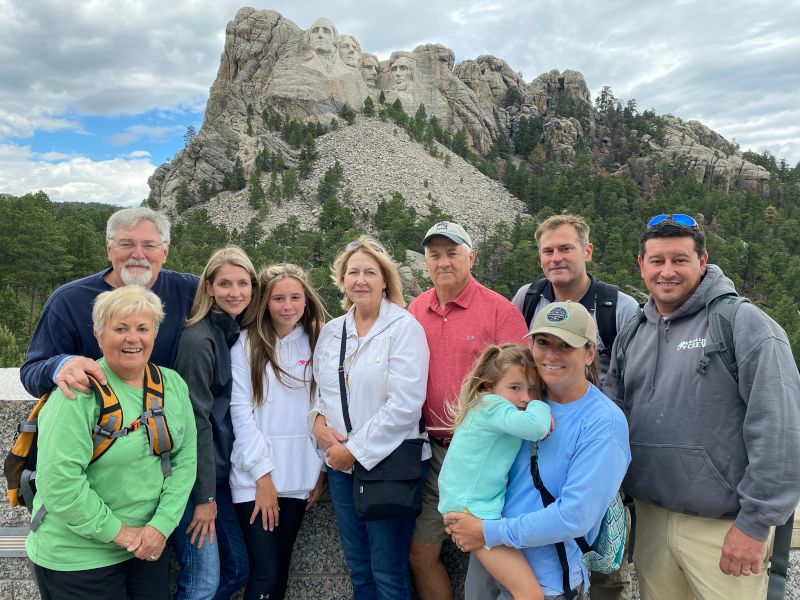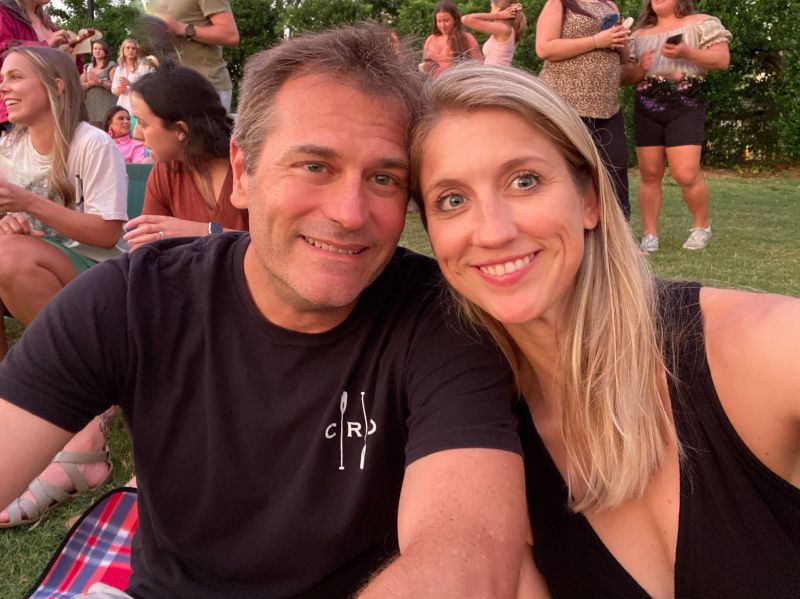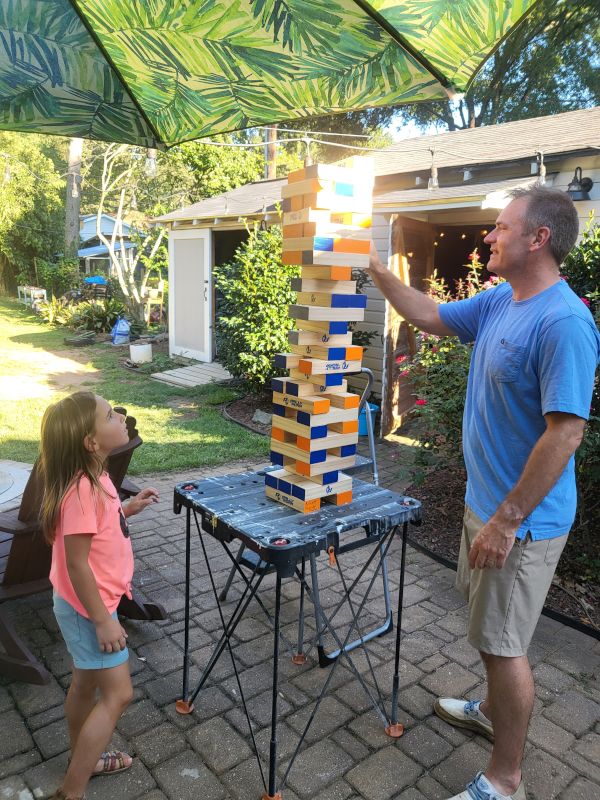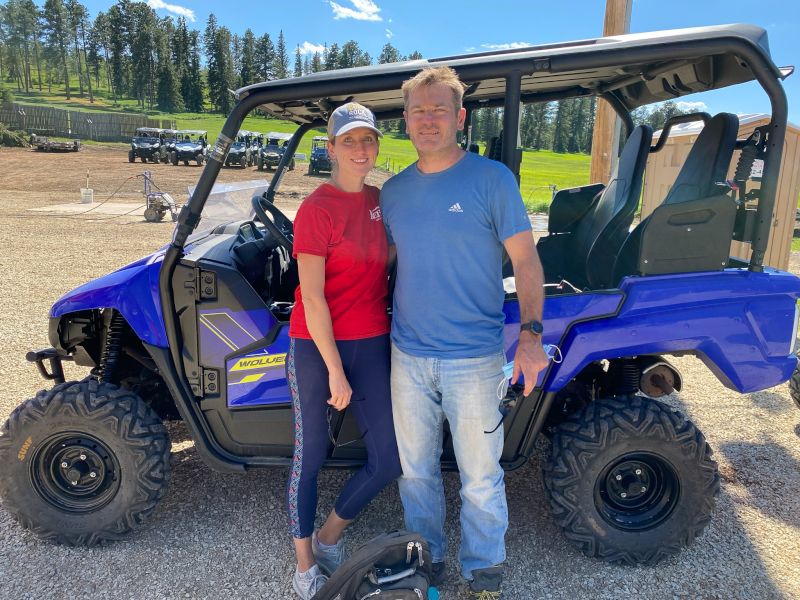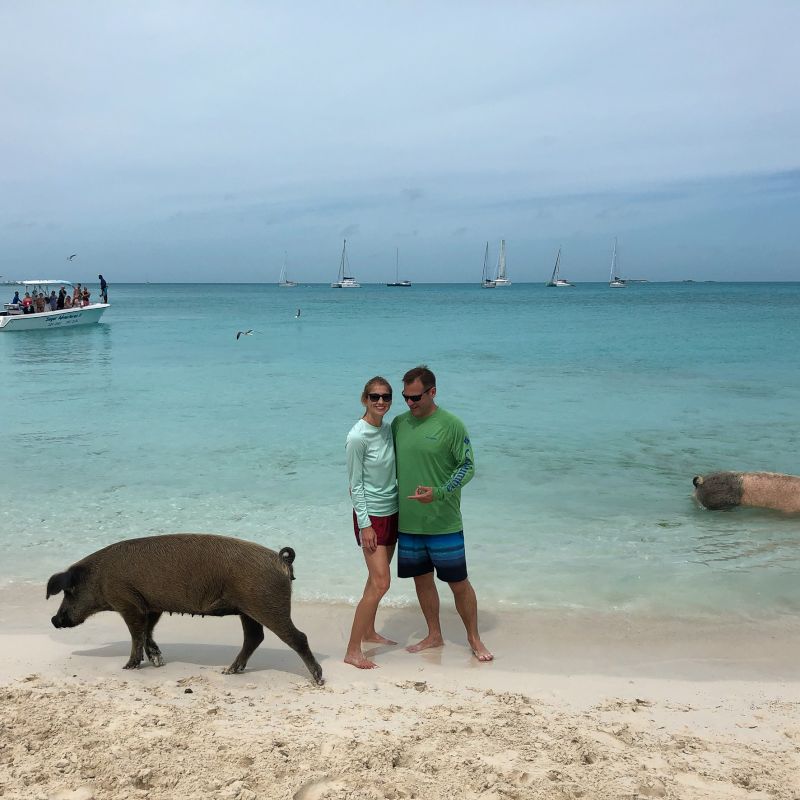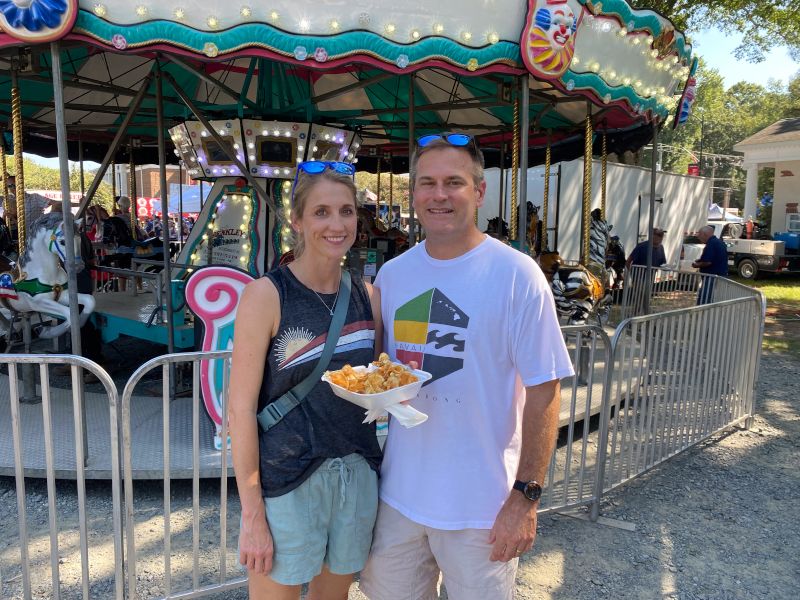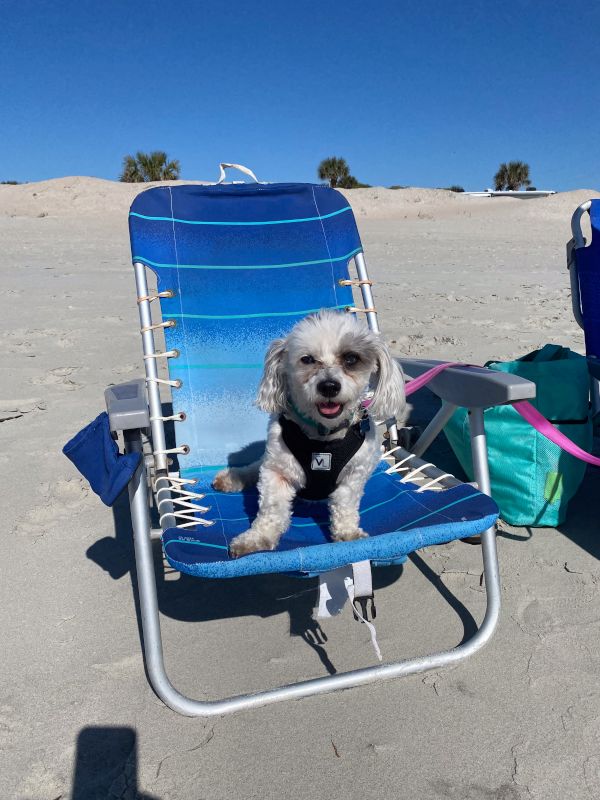 ×
1 / 12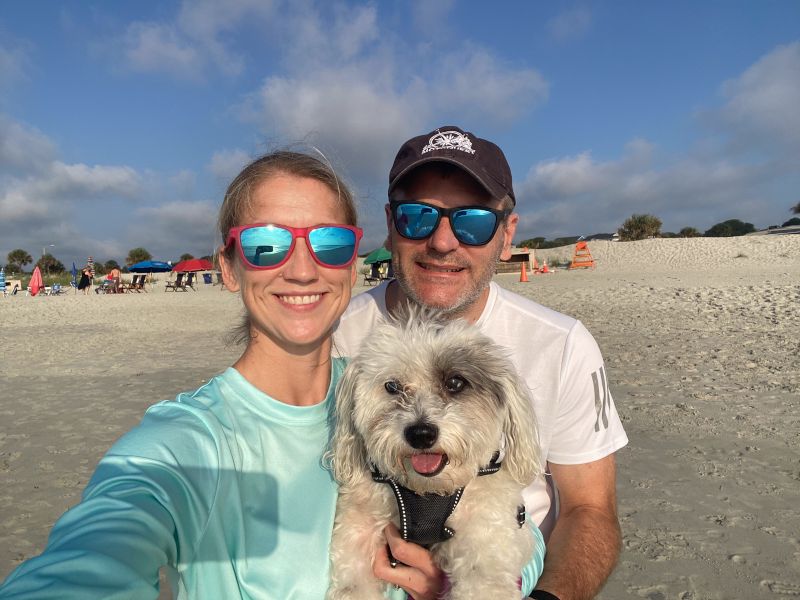 2 / 12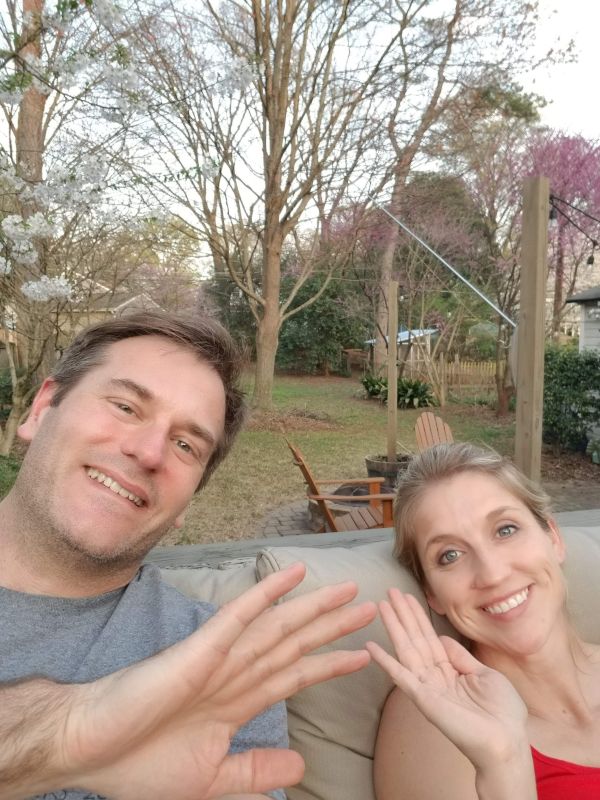 3 / 12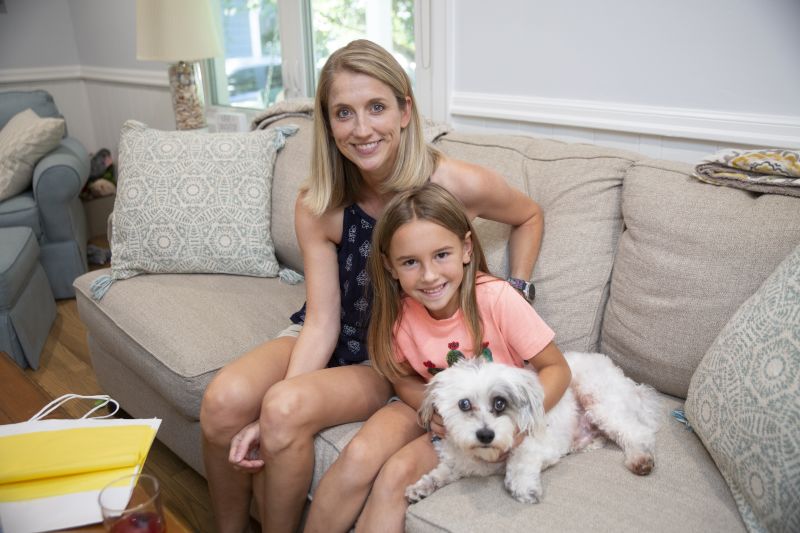 4 / 12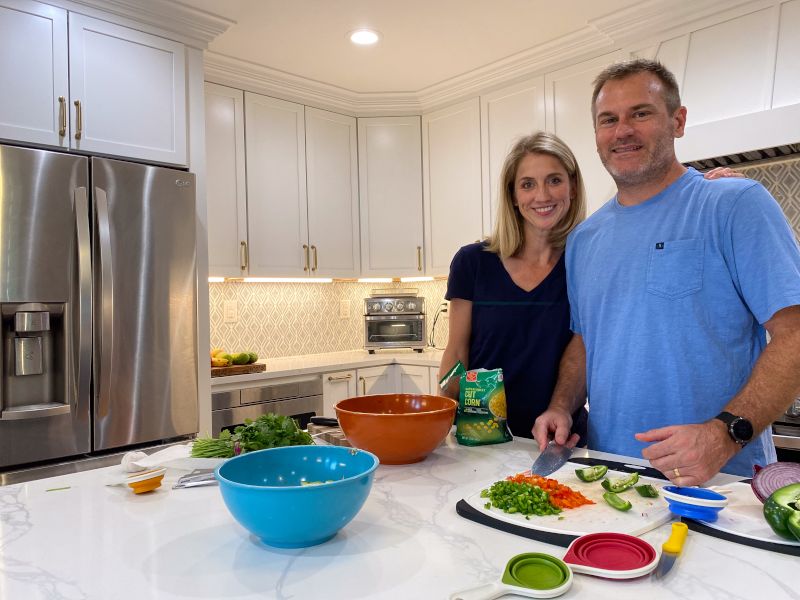 5 / 12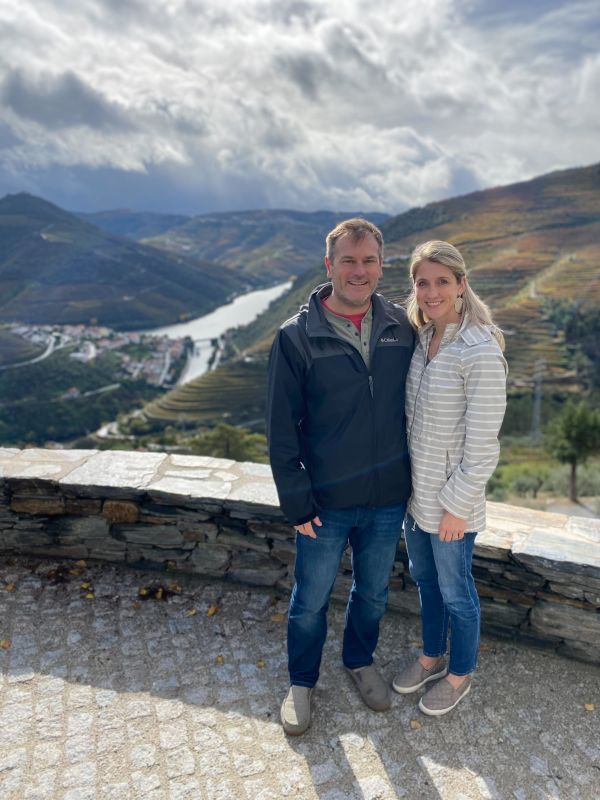 6 / 12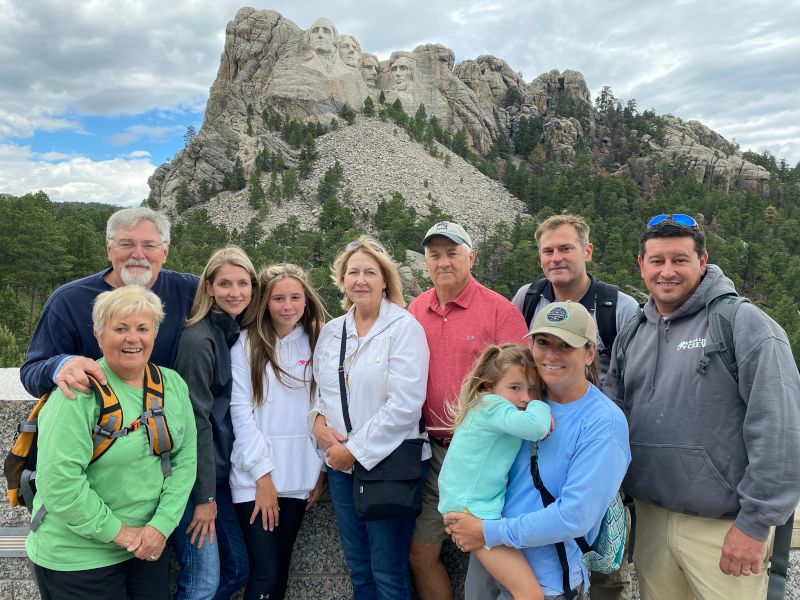 7 / 12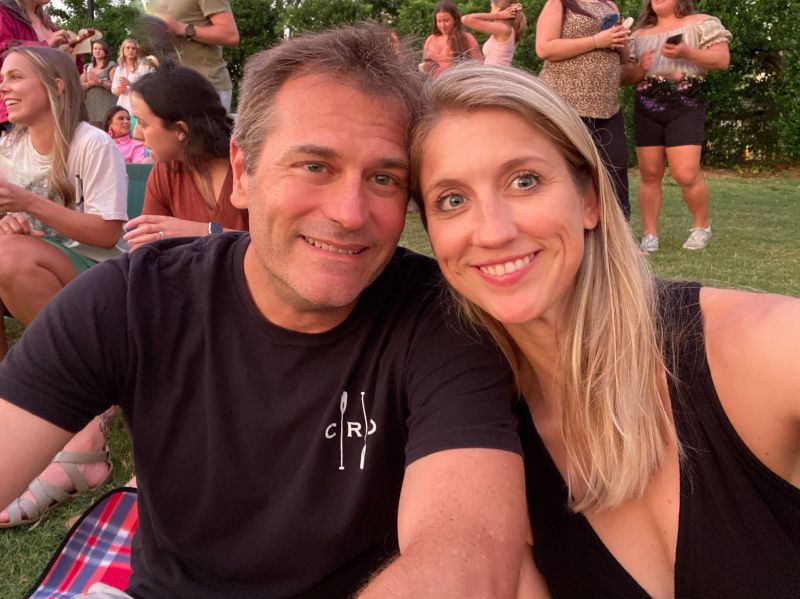 8 / 12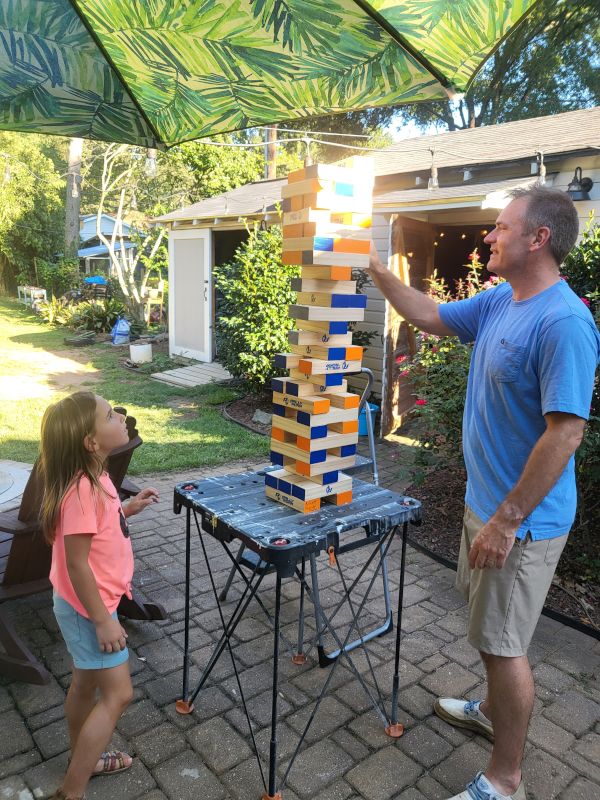 9 / 12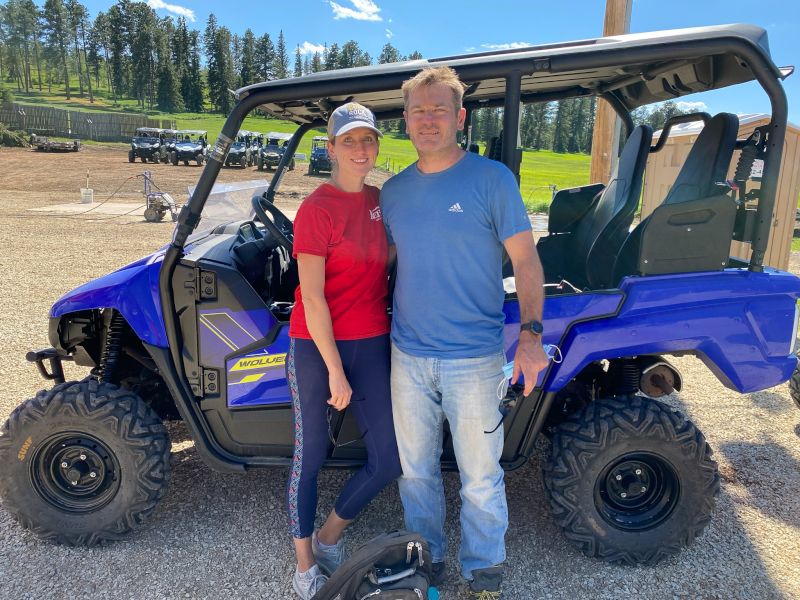 10 / 12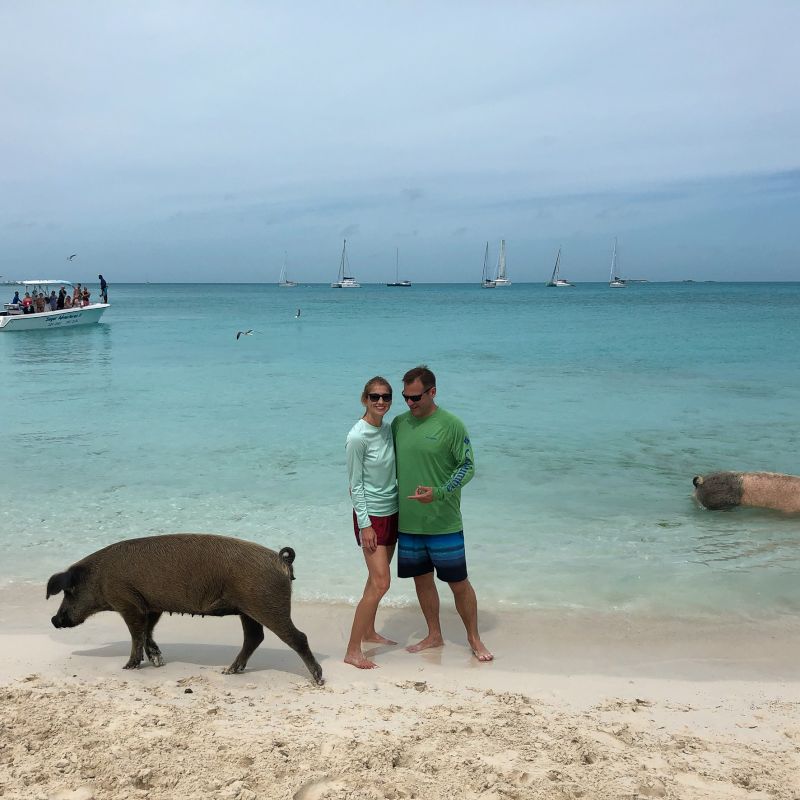 11 / 12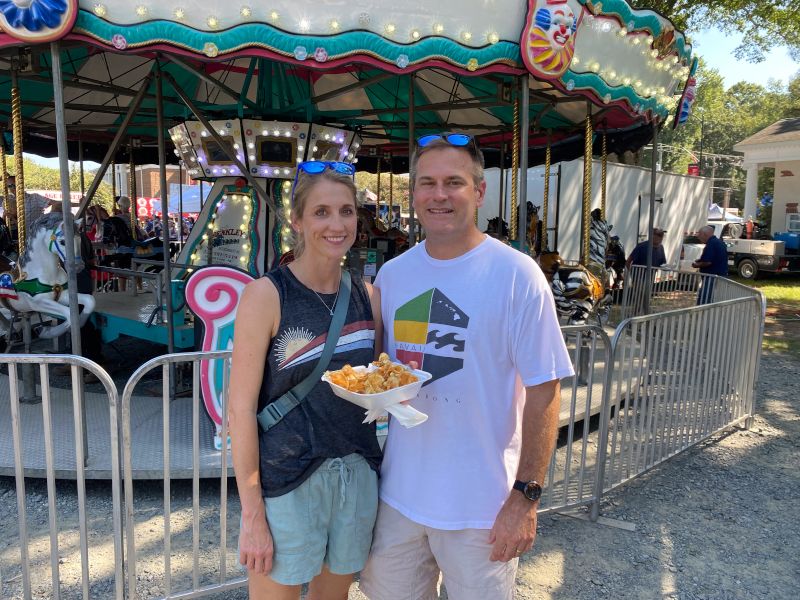 12 / 12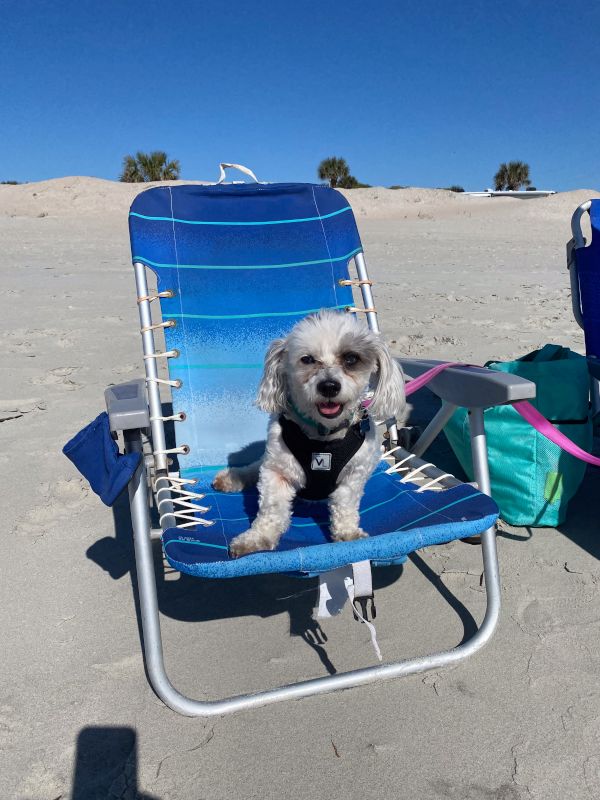 ❮
❯
Our House and Neighborhood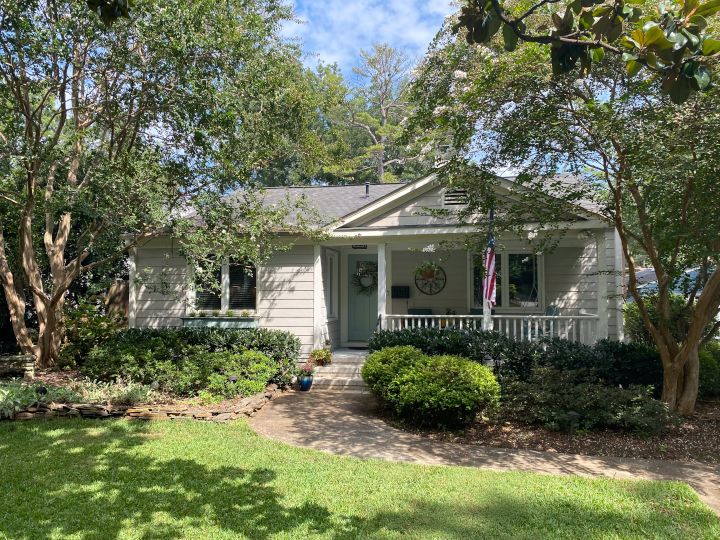 We live in a great, safe neighborhood in a major city in North Carolina. We're lucky that we can walk to restaurants and local ice-cream shops but still have a big neighborhood with tree-lined sidewalks and tons of families. Our home is three bedrooms, three baths with a big fenced in backyard. We renovated our house just about a year ago, so the nursery bedroom is new, and we've got a big kitchen. We spend a lot of time in the kitchen, cooking and having family meals and we look forward to adding a child's favorite recipes to the mix. We know and are friends with our neighbors and are friends with more families throughout the neighborhood. There is a great park with a playground and place where they show summer movies in the park. There is an annual kids' costume parade at Halloween and more family friendly neighborhood events throughout the year! We can't wait to join the stroller and family bike circuit around the blocks. Doug grew up playing hockey and Courtnie played basketball, softball and the piano and we're glad that a child would have access to whatever passions they want to explore close by our home!
Our Extended Families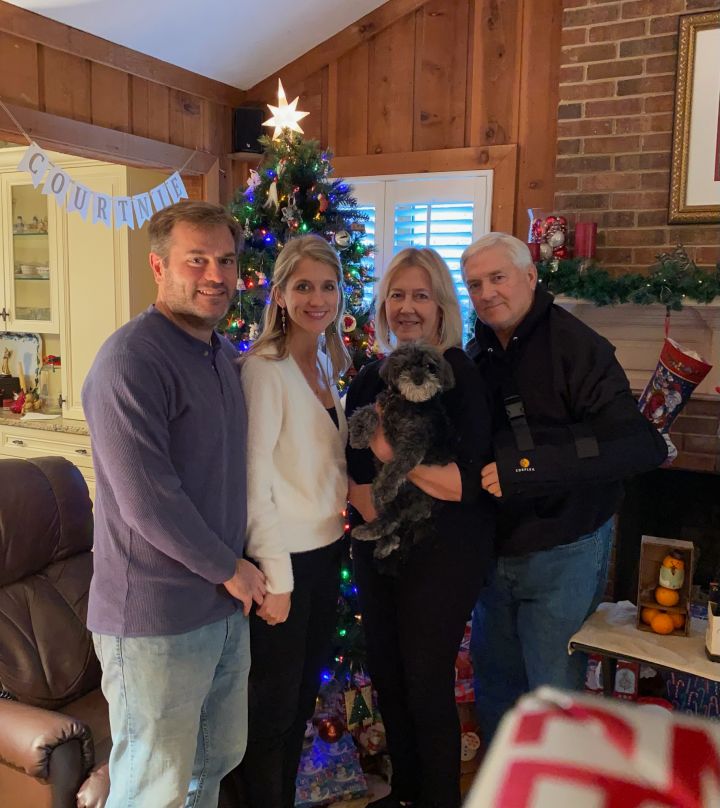 We love that our families are close by and we're able to see them often for birthday and holiday celebrations or just to get together. Courtnie's parents are just across town so it's easy to catch up and they love seeing their grand-dog Ollie but can't wait to be involved with a grandchild! Courtnie's mom, Janet, has many fun plans that involve reading lots of books and walking to get ice-cream near their house (so she can share in her love of sweets but also teach that exercise is good!) and her dad Jerry has extra fishing poles ready to enjoy with a child. Doug's parents and his sister, brother-in- law and two nieces live just a little over an hour from us. Henny and Pep (as our nieces call his parents) are excited to welcome another little one to the family. They are stocked with so many kids' games and toys. Our youngest niece Avery will be a wonderful mini-host in showing a new cousin their horses and Tony the Pony and once older, they can play in their pool together. Courtnie's brother Jay lives out near Seattle with his wife so it's a cool part of the country to go visit. And with many aunts, uncles and cousins nearby and from Florida to Maine, family is a big part of our lives and we can't wait to travel with a child.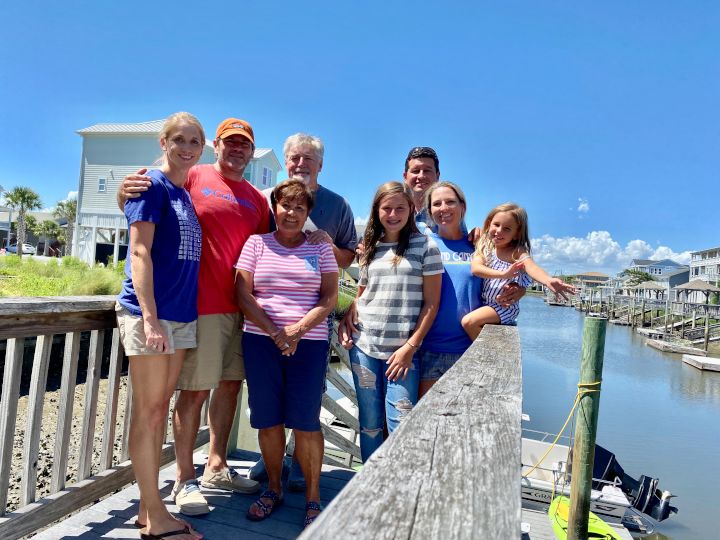 From Us to You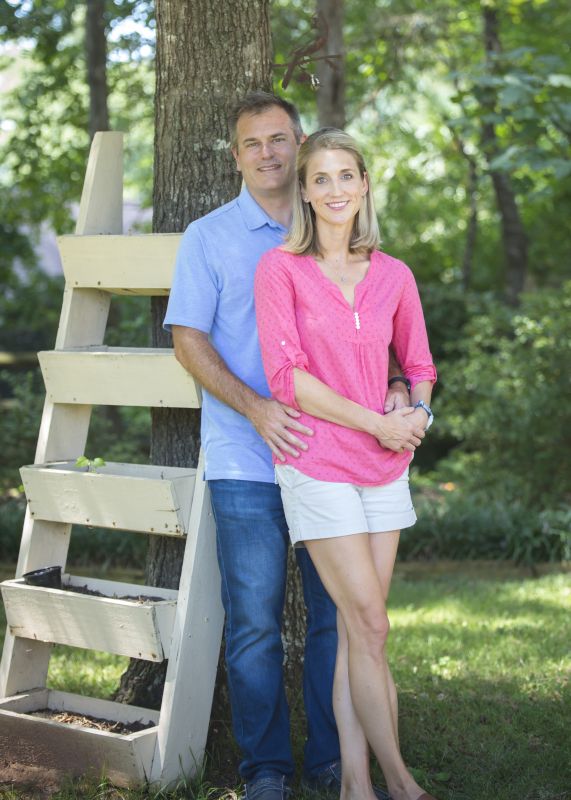 Thank you for reading this letter and taking the time to get to know us. We hope to have the chance to get to meet you and know you too! And we hope to have the honor of being parents to your child. We're touched by your strength and our hearts go out to you. Life can take unexpected twists and we pray that as you're on this journey, you'll be guided by wisdom and peace as you find the right path for you and your child.
We cannot wait to share our love with a child. It's funny, because there was a time when we were in college we both wondered if we should be parents one day. We didn't want to do it 'just because' but as we left college and became 'adults' we felt that spark in our hearts to be parents. And as we spent time with babies and children of our friends and family, that spark grew until we couldn't wait to watch and be a part of some little one's life as our own child. But we both wanted to make sure that starting a family was with the right person. And after finding each other all the pieces came together. We've been married three years and together almost five. We want to raise a child in a home where we can set a great example of a loving marriage and share the abundant love of our bigger family and we are blessed to be able to do that. On our journey to become parents we've gone through a few years with tough losses. Through that, we held each other's hand and became even more sure of our desire to be parents. Welcoming a child to our home and our hearts through adoption will be the ultimate gift for us.
Our wish is to raise a kind, compassionate and brave person. We will do our best for them always. We can't promise we'll be perfect, but we can promise to love this child perfectly. We'll help to grow their passions and support them in any struggle. We want them to always know they are safe and loved no matter what. We can't wait to teach them to dance in the kitchen and know the companionship of a loving pet and build sandcastles at the beach. And equally show them that even when life gets hard to believe in yourself and don't give up! We want them to feel strong and whole in their faith in God and know that with Him and with us they will never be alone and can have hope in a joy-filled life. And one of the other most important things we can teach them is about your love for them, for the hard and brave journey you took that is a part of their story too. We want them to know how loved they are and for you to help tell your story as much as you feel comfortable. We want them to know your courage and selflessness and to understand that families are created in so many ways and you both are a part of ours. We are happy to have emails, calls, letters and visits with you depending on your comfort level.
If there is anything we can share about us to show our commitment to this child now or ever in the future, we are an open book! Today could be the start of a special relationship between us and we hope to meet you soon.
With love,
Doug & Courtnie
Favorites
Actor
Matt Damon
Denzel Washington
Actress
Charlize Theron
Reese Witherspoon
Author
Robert Jordan
J. K Rowling
Book
Wheel Of Time
The Worst Christmas Pageant Ever
Cartoon
Bugs Bunny
Rug Rats
Childhood Memory
Summer at the beach with grandfather
Friday Pizza 'Picnic" Nights in the Living Room on our Star Wars sheets
Childhood Toy
LEGOs
My Little Pony
Children's Book
Green Eggs and Ham
My Prayer for You
Classic Movie
Star Wars Return of the Jedi
Casablanca
Day of Week
Saturday
Saturday
Dessert
Boston Cream Pie
Molten Chocolate Cake
Disney Movie
Star Wars
Beauty and the Beast
Dream Car
Ferrari
Aston Martin
Dream Job
Fighter Pilot
Chocolatier
Dream Vacation
Maldives
New Zealand
Family Activity
Front Porch Hanging Out
Playing Games
Flower / Plant
Hibiscus
Lily
Form of Exercise
Running
Running
Holiday
Thanksgiving
Christmas
Holiday Song
It's Beginning To Look a Lot like Christmas
Have Yourself A Merry Little Christmas
Holiday Tradition
Opening one present on Christmas Eve
Lighting Sparklers and Singing Christmas Carols
Ice Cream
Chocolate
Ben & Jerry's Phish Food
Leisure Activity
Playing Computer Games
Reading
Magazine
Family Handyman
America's Test Kitchen
Memory with a Child
Taking my niece to Disney World
Taking our niece to see Harry Potter with the local Symphony leading the score
Memory with Spouse
Courtnie showing me Chicago (where she lived)
Biking around the island of Staniel Cay and stopping to take fun pictures.
Movie Munchie
Popcorn
Cheddar Popcorn
Movie Quote
You sit on a throne of lies, Elf
"If you can't believe, if you can't accept anything on faith, then you're doomed for a life dominated by doubt."- Kris Kringle, Miracle on 34th Street
Musical
Willie Wonka and the chocolate factory
Wicked
Musical Group
Foo Fighters
Old Dominon
Nursery Rhyme
Alouette
I'm a little teapot
Olympic Event
Hockey
Gynmastics
Personal Hero
George Patton
My Mom
Play
Mid Summer Night's Dream
A Christmas Carol
Poet
Robert Frost
Shel Silverstein
Quality about my Spouse
Tenderness
Kindness
Quote
"When you come to a fork in the road, take it." Yogi Berra
"There are painters who transform the sun to a yellow spot, but there are others who with the help of their art and their intelligence, transform a yellow spot into the sun." Pablo Picasso
Restaurant
Lang Van ( local Vietnamese)
Chick Fil A
Sandwich
Peanut Butter and Jelly
Ham and Cheese
Scripture
Matthew 6:25
Isaiah 40:31
Shopping Store
Lowe's
Costco
Song
Can't You Hear Me Knocking, Rolling Stones
I Wanna Dance With Somebody- Whitney Houston
Sport to Play
Hockey
Basketball
Sport to Watch
Hockey
Football
Sports Star
Wayne Gretzky
Michael Jordan
Sports Team
Carolina Hurricanes
NC State Wolfpack!
Superhero
IronMan
Superwoman
Thing to Cook
Beer Can Chicken
Pasta
Time of Day
Morning
Morning
Tradition
Thanksgiving dinner with our extended family
Having a big family Valentine's dinner with heart shaped chocolate cakes and jello jigglers
TV Show
Top Gear
Great British Baking Show
TV Show Character
Charlie from It's Always Sunny
Jess- New Girl
Video Game
Civilization
Legend of Zelda
Get in Touch
Provide more information, so American Adoptions can connect you with this family.
---