1-800-ADOPTION
Thank you for viewing our profile
If you would like to learn more about us, please call 1-800-ADOPTION (2367846), fill out the form at the bottom of our on-line profile page, or email us at bp_information@americanadoptions.com.
To revisit our on-line profile page and view our profile video at American Adoptions, simply use your mobile phone to scan the QR code on the right. We are looking forward to hearing from you!
Tony & Renee
There is something that we have in common, something powerful that unites us even before we have met: from the deepest part of our hearts and souls, all three of us want the absolute best things for this child. Together, we will give your child all the time, love, and wholehearted dedication that God blesses us with. We hope beyond words that you choose to honor us with the opportunity to give all our love to your baby.
About Us
Job
Doctor/CEO
Office Manger
Education
Doctor of Chiropractic
Masters in Nutrition
Some College
Relationship
Legally Married
What It Means to Become Parents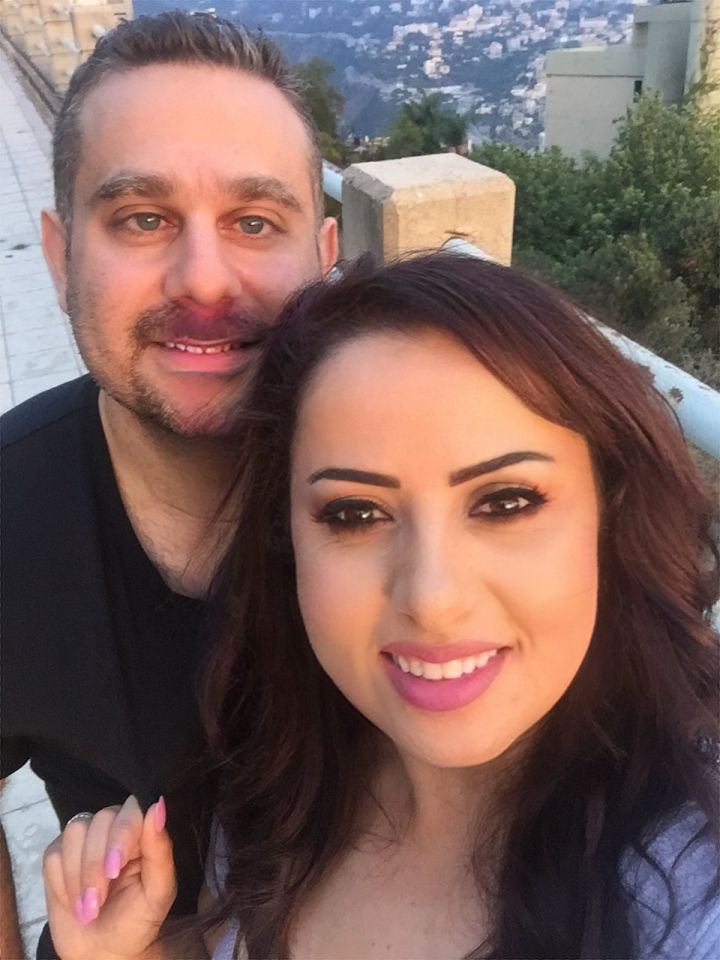 From the beginning of our relationship, adoption has always been something we've carried in our hearts. Over the years we've had countless conversations about building our family, and adoption has been at the center of these discussions. Our relationship has been built on a foundation love and respect for one another. When we decided it was time to start our own family to share this love, after dealing with some fertility complications, we were happy to decide once and for all to pursue the adoption route.
For both of us, the greatest blessing we could receive in this life is to be able to share the love that we have for each other with a child. Our love is deeply rooted in our Christian faith, and we know God has planted this seed in us for a reason. Faith and family are the most important things to us in life, and to be able to share our values with a child would fulfill our life's purpose.
Qualities We Love, Admire and Respect in Each Other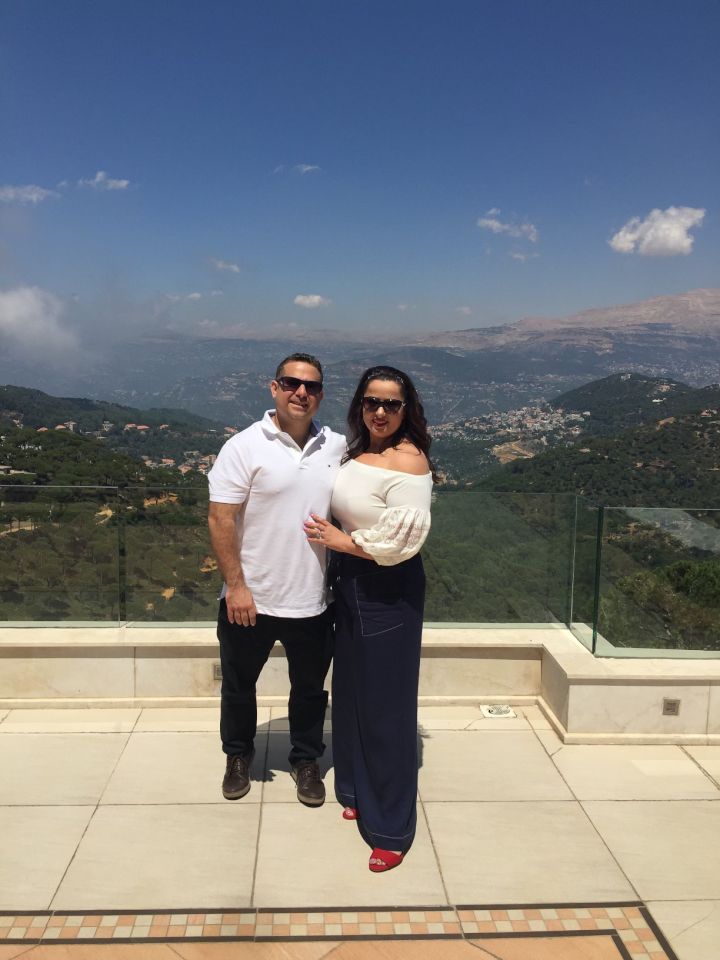 Renee About Tony: Tony is the first and last love of my life. I couldn't ask for a better husband; he is so loyal and supportive of me through the good times and bad. His love is unwavering, and he is a giving man who would do anything for his family. I've always known Tony would make a great father, as he's so funny, down to earth, and uplifting. Tony has done so for me as my husband and as a son and brother to the rest of his family, and I know beyond a doubt that he will be an amazing parent.
Tony About Renee: Renee has been my one and only soulmate. She is the most giving and loving wife any man can ask for. She has stood by my side through every step of my life. I cannot imagine my life without her, and I am truly blessed to be able to spend every minute of my life with her. She is sincere and has a heart of gold, and I have seen over and over again how she would do anything for her family or friends. I can't wait to see her share these wonderful gifts that God has given her with our adoptive child.
Our Life Priorities
As hard as we work in our family practice, and as busy as our life may feel at times, we always find the time to have fun and enjoy one another's company. The two of us cherish our time together no matter what we're doing, whether we're staying home drinking a hot chocolate over a nice movie or going out to dinner.
At our house there's always something fun going on, whether it's doing art projects, playing board games, playing basketball outside, enjoying healthy meals, or sitting in the living room playing a video game or watching a nice movie. Most of all, we cherish taking some time to sit at the kitchen table together to connect and discuss our day. Faith, family and fun is something that we truly uphold and value and would love to share with the child. Going to and being involved in church, spending time with our extended family and friends, and having fun whether its traveling or simply enjoying extracurricular activities nearby is something that is very important to us. All said, our home is a happy, intimate environment that we look forward to sharing with our child.
Photos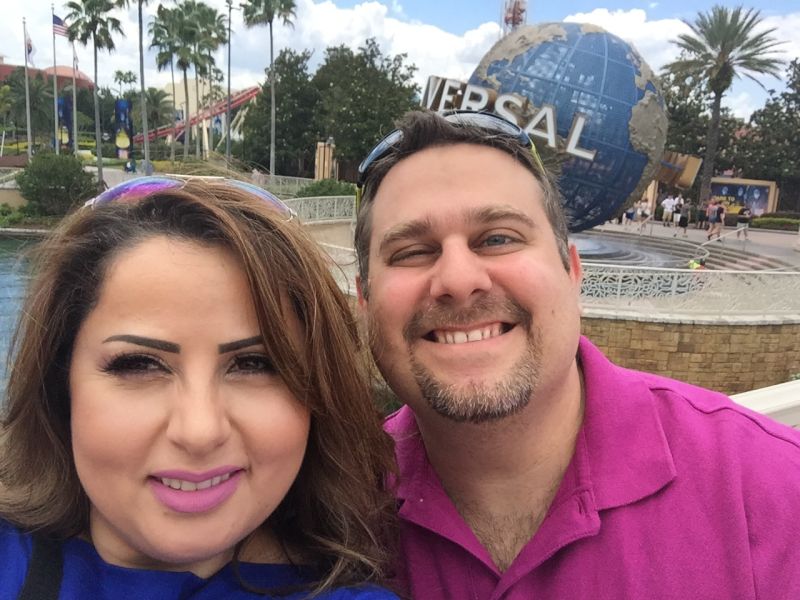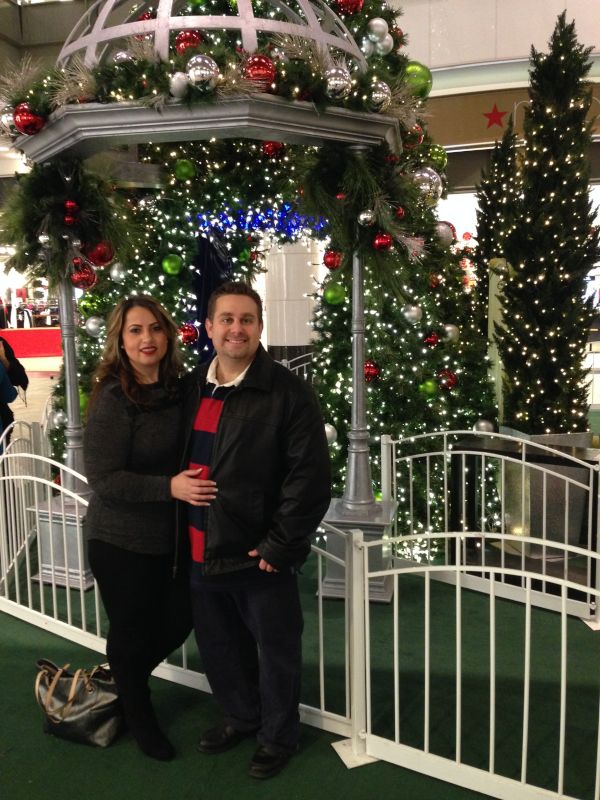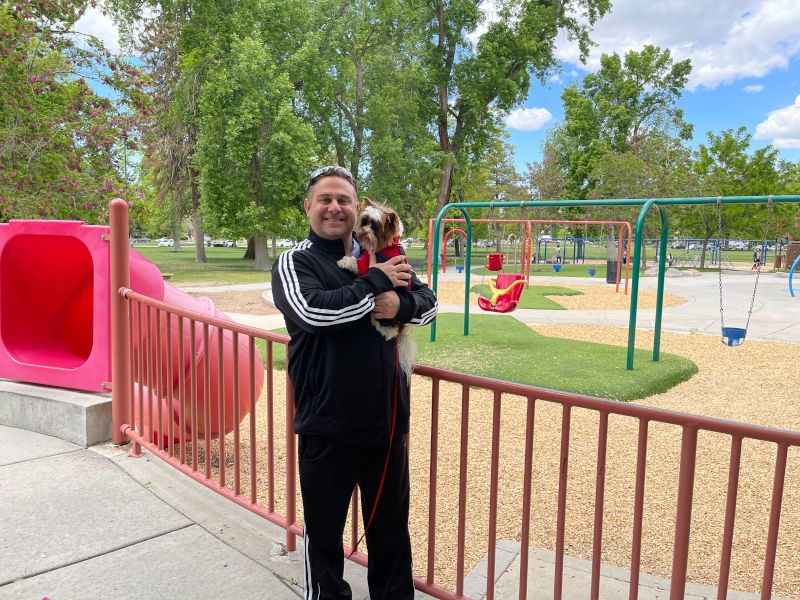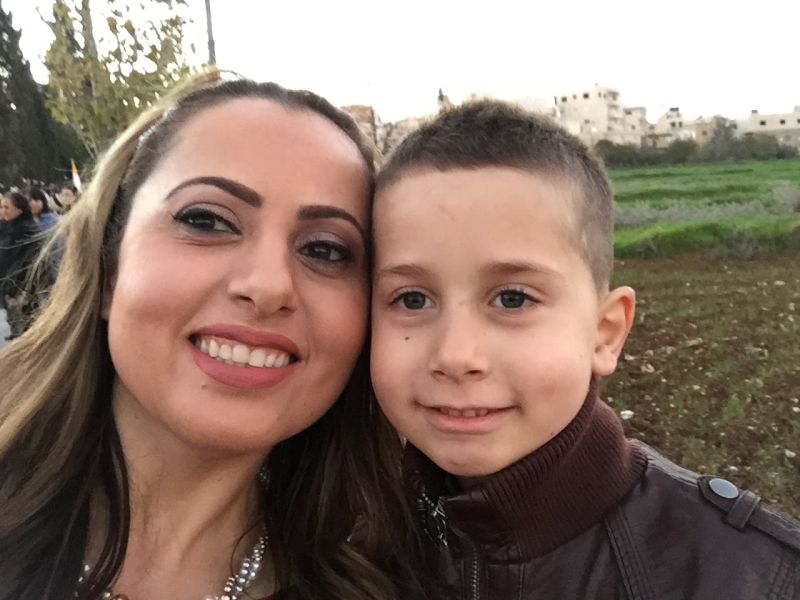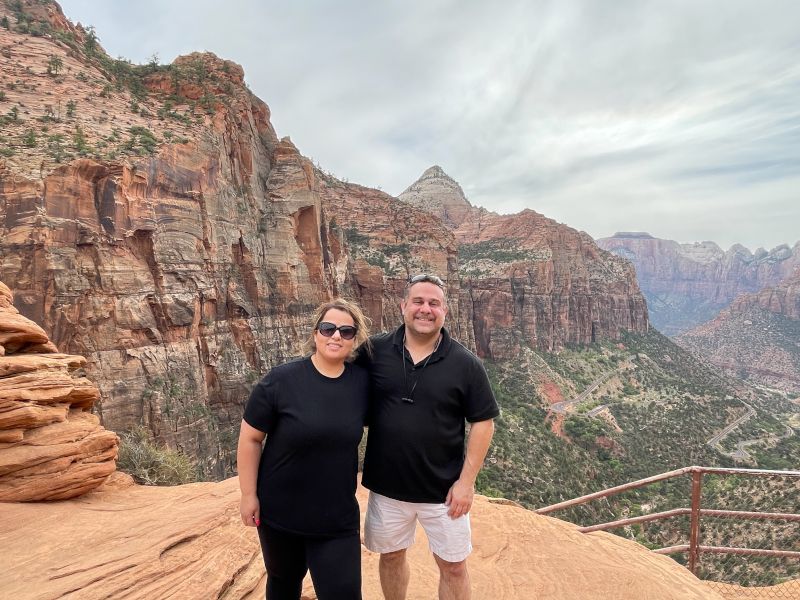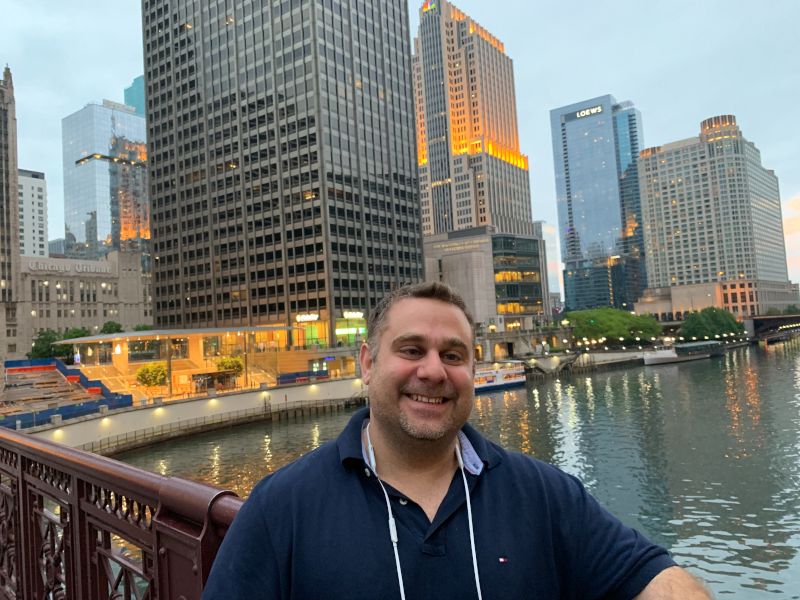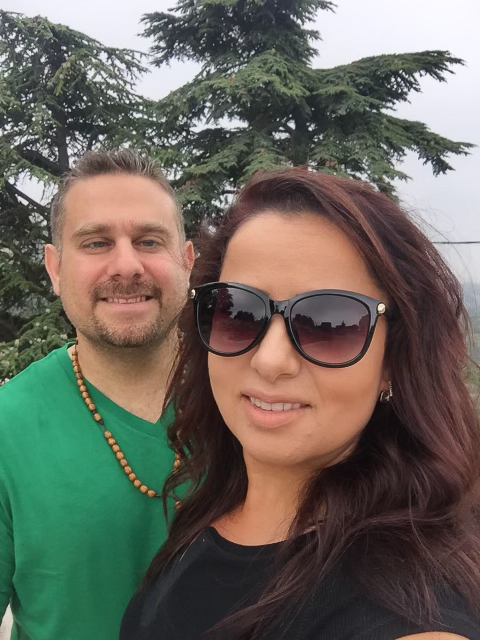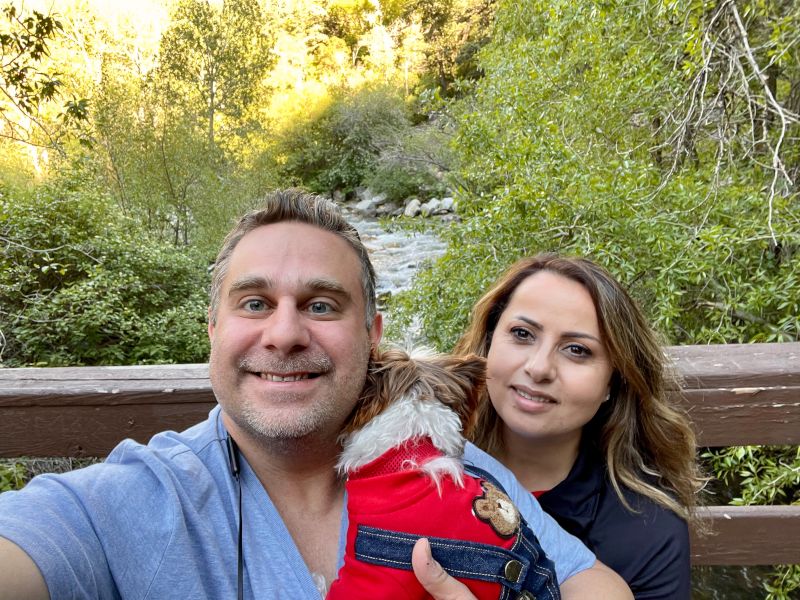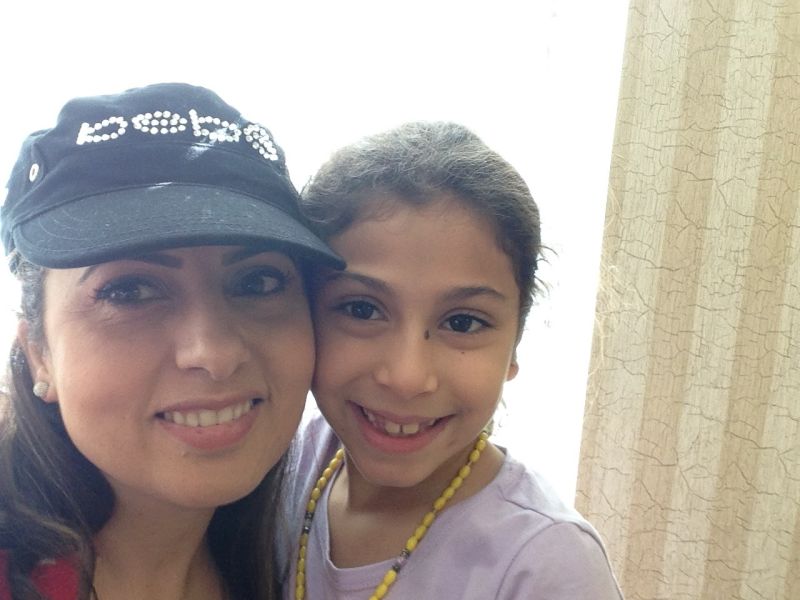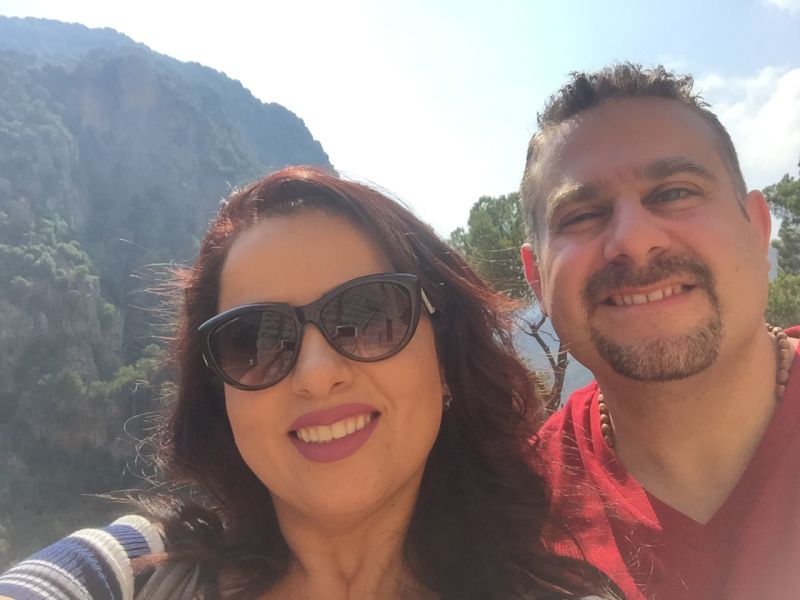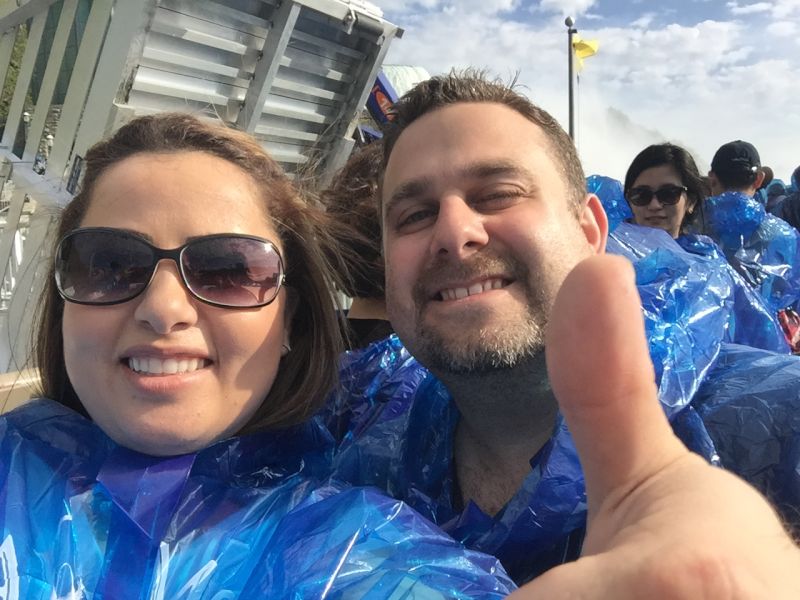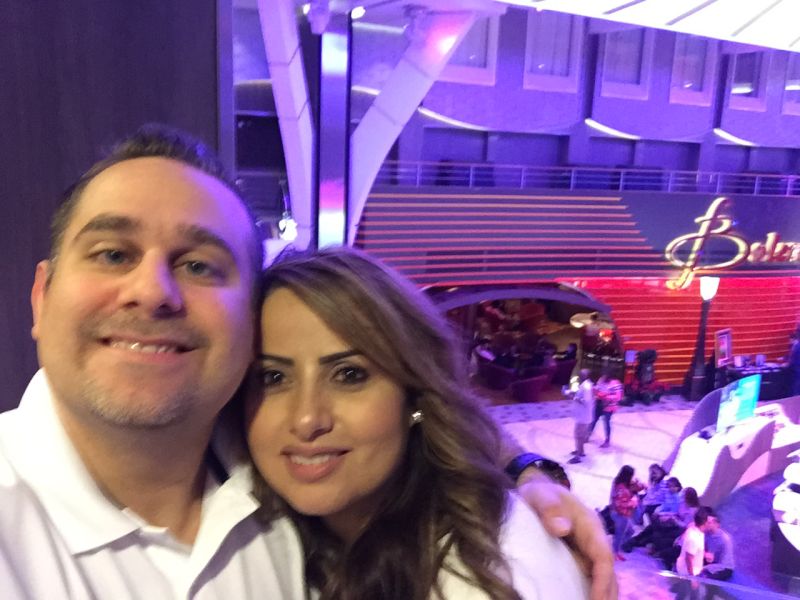 ×
1 / 12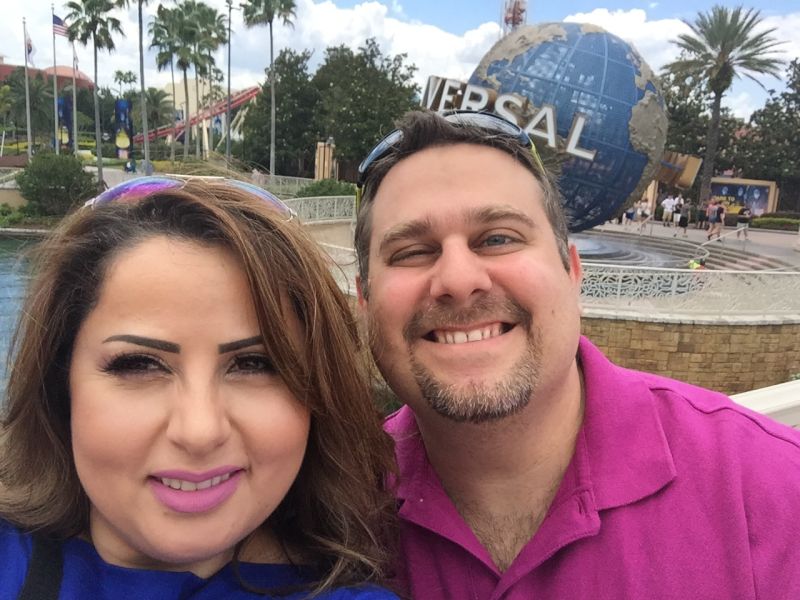 2 / 12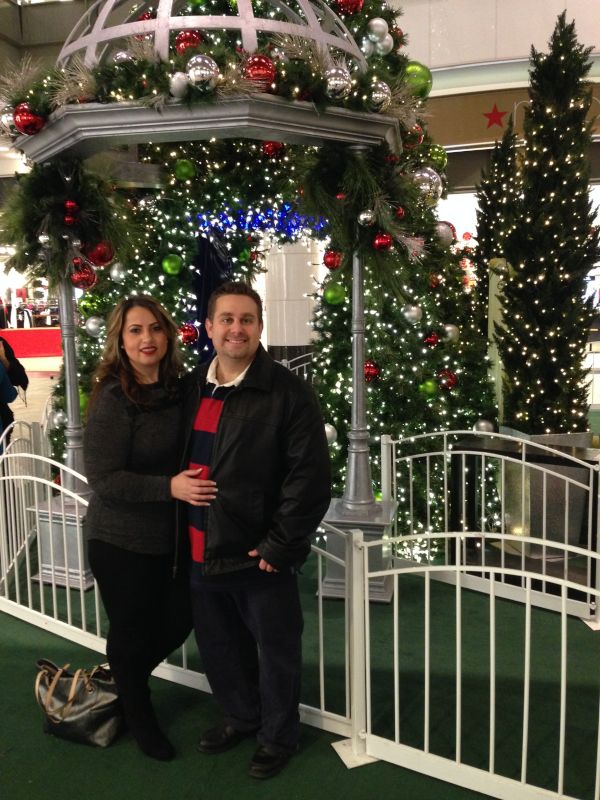 3 / 12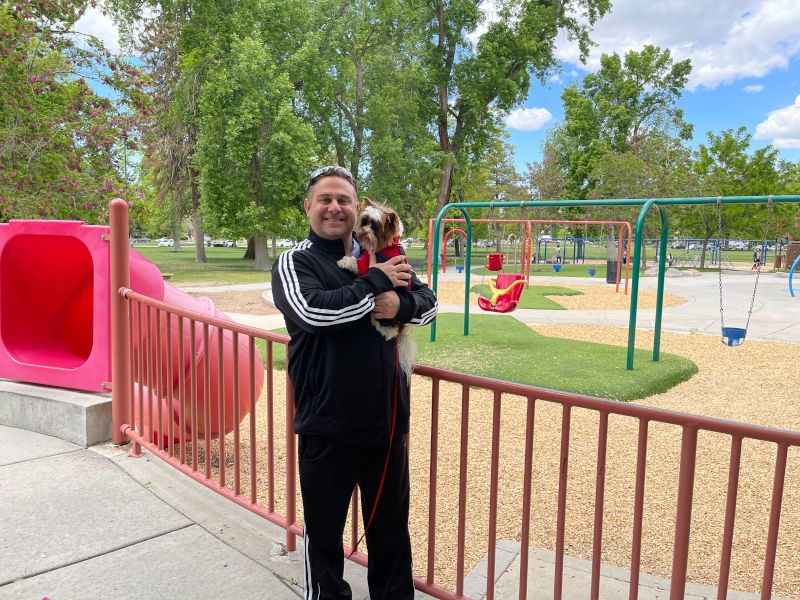 4 / 12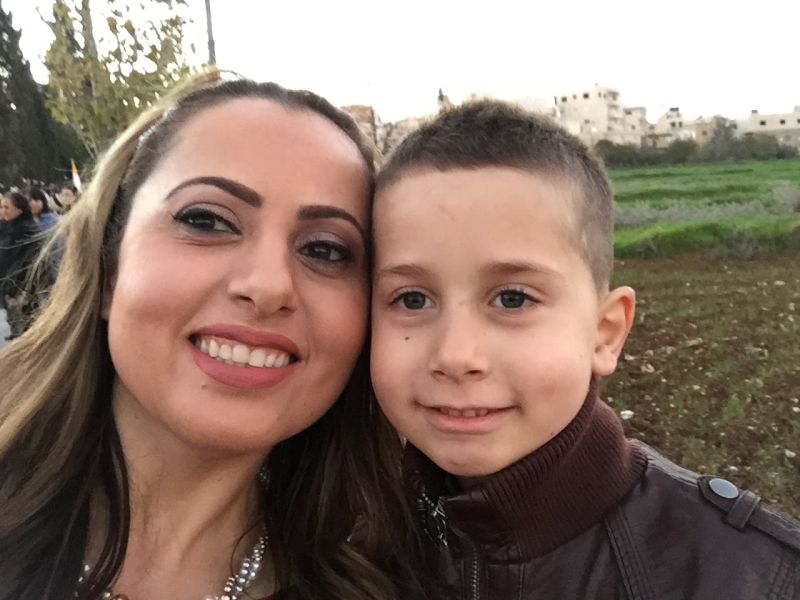 5 / 12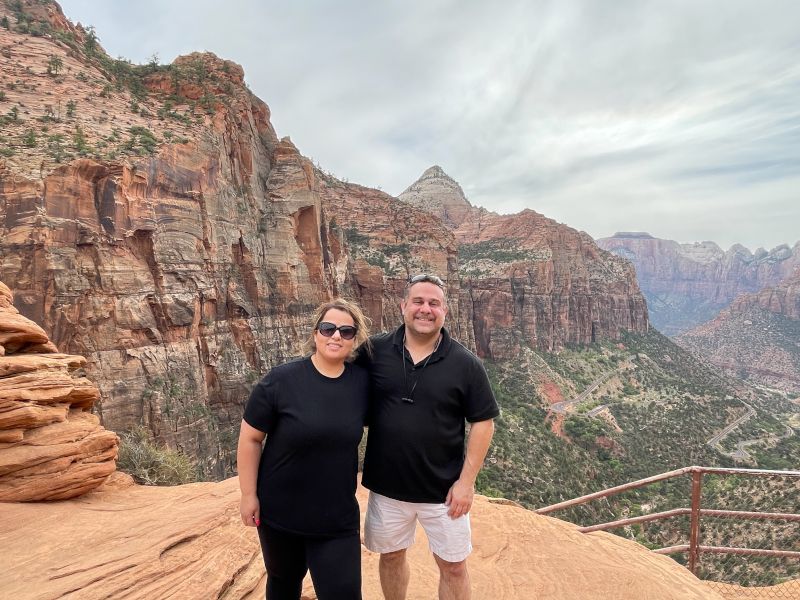 6 / 12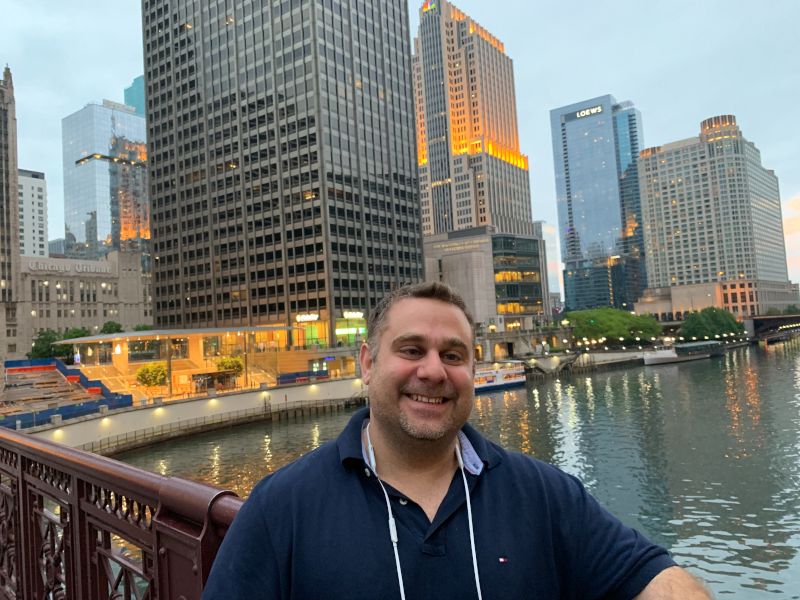 7 / 12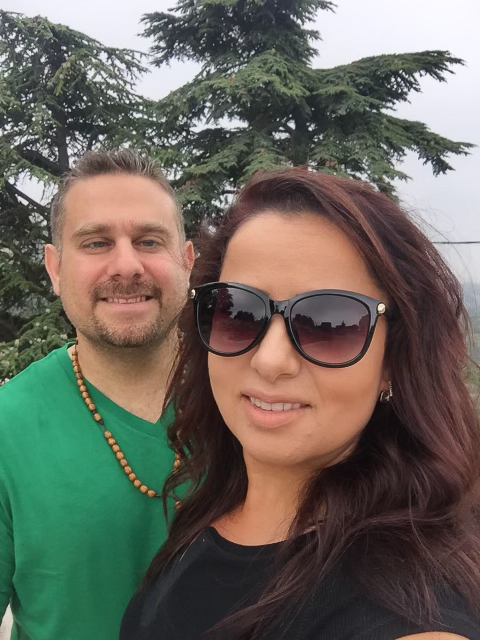 8 / 12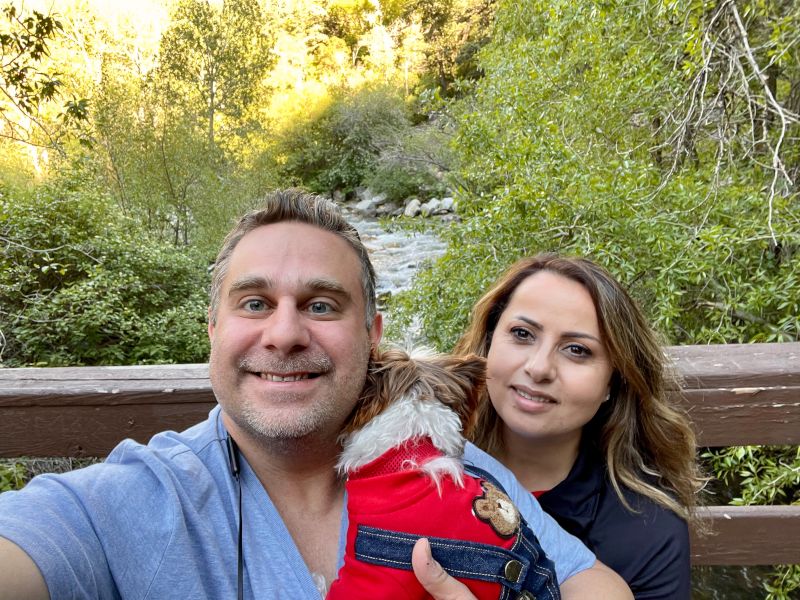 9 / 12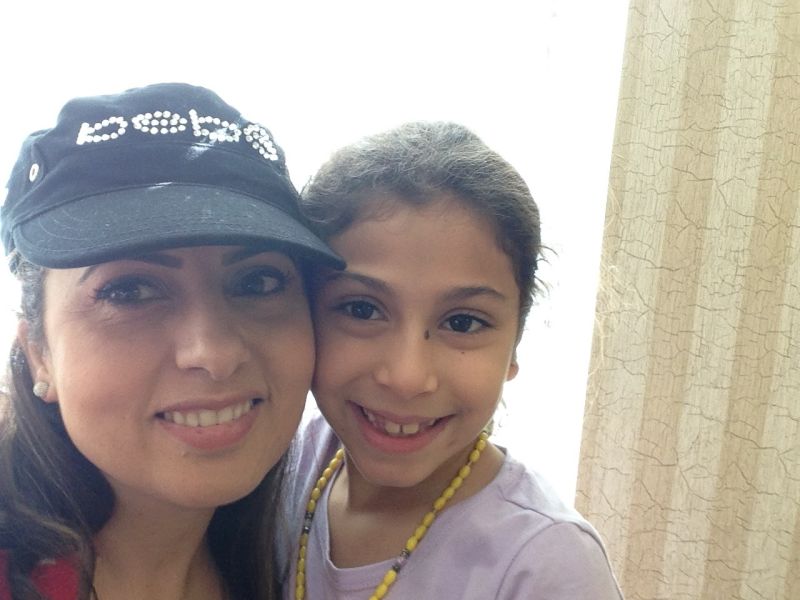 10 / 12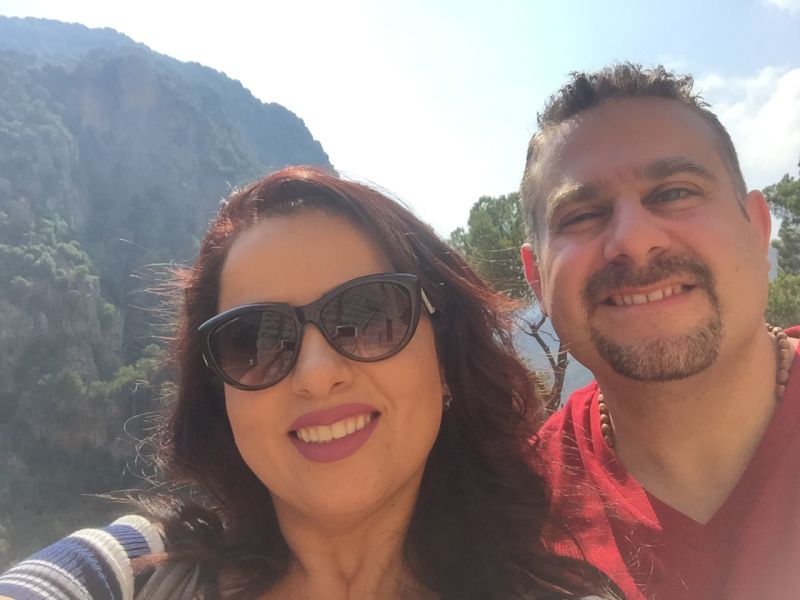 11 / 12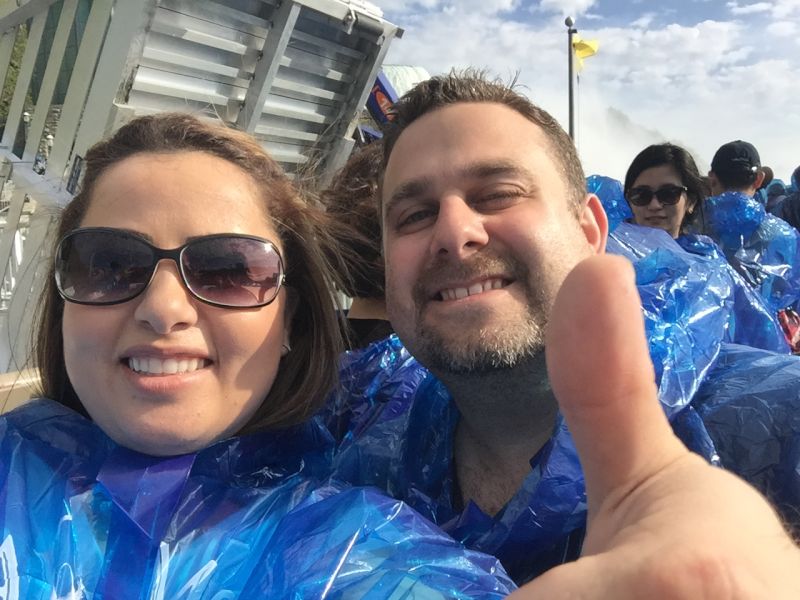 12 / 12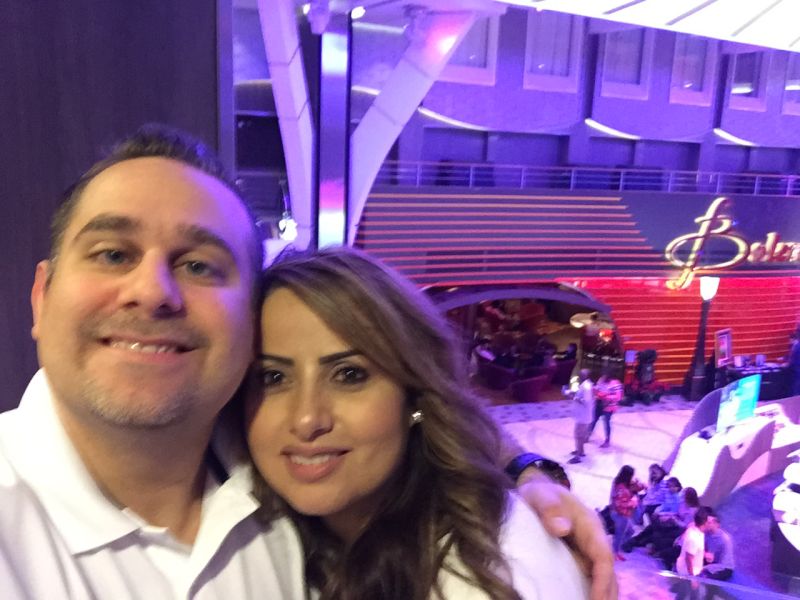 ❮
❯
Our House and Neighborhood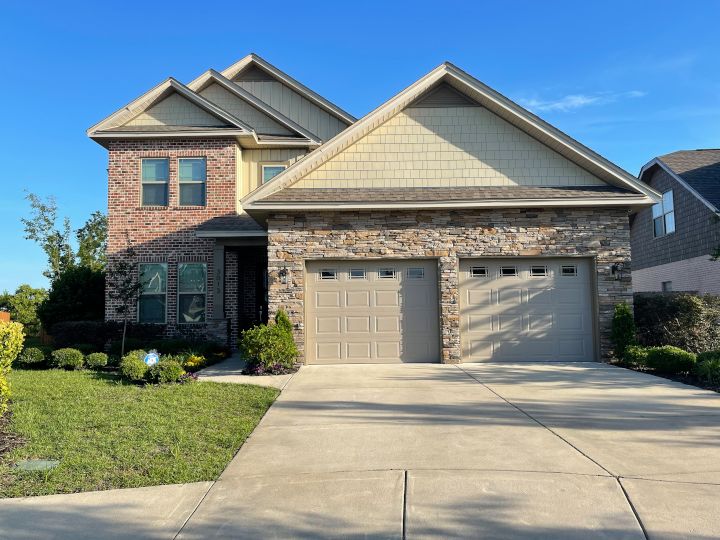 We live in a four-bedroom house on a cul-de-sac in Florida, just a few blocks from the lake and close to many beautiful parks. As we're lucky enough to have pleasant weather all year round, we enjoy going on daily strolls in our friendly neighborhood with our dog Casper. We are only ten minutes away from one of the top beaches in the country.
Ours is a quiet and safe neighborhood, with plenty of outdoor activities and events. We are part of a strong community of neighbors that believes in helping one another and sticking together. We also live in an excellent school district, with a few great schools being less than a mile away.
At our house there's always something fun going on, whether it's doing art projects, playing board games, playing basketball outside, enjoying healthy meals, or sitting in the living room playing a video game or watching a nice movie. Most of all, we cherish taking some time to sit at the kitchen table together to connect and discuss our day. All said, our home is a happy, intimate environment that we look forward to sharing with our child.
Our Extended Families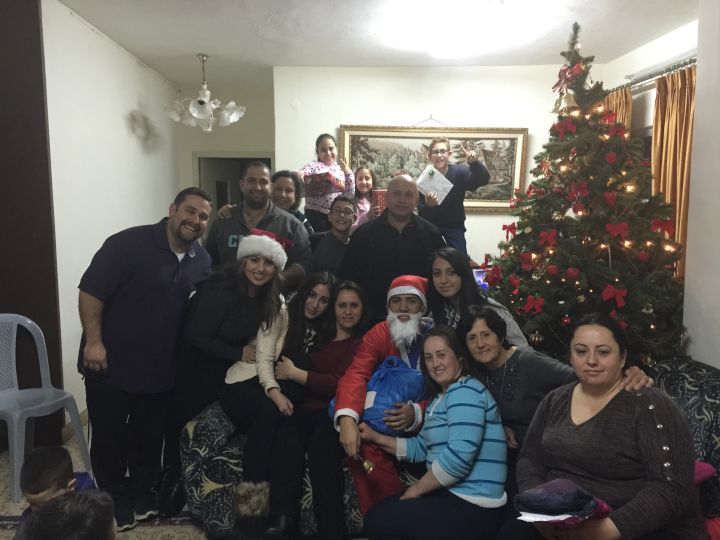 We both come from close families. Tony's parents live nearby, less than a couple miles away and enjoy spending time with their grandchildren Elie, Joelle, and Andrea, taking them to fun places (parks, zoos, amusement parks) and having them over for sleepovers. Renee's family lives in California; we see them when we fly out west or when they come to visit us here in Florida. Renee comes from a big family with lots of nieces and nephews, she's one of 6 children. Her mom comes for a visit a couple months a year and is such a joyous and loving person who is thrilled to be able to share her love with the family.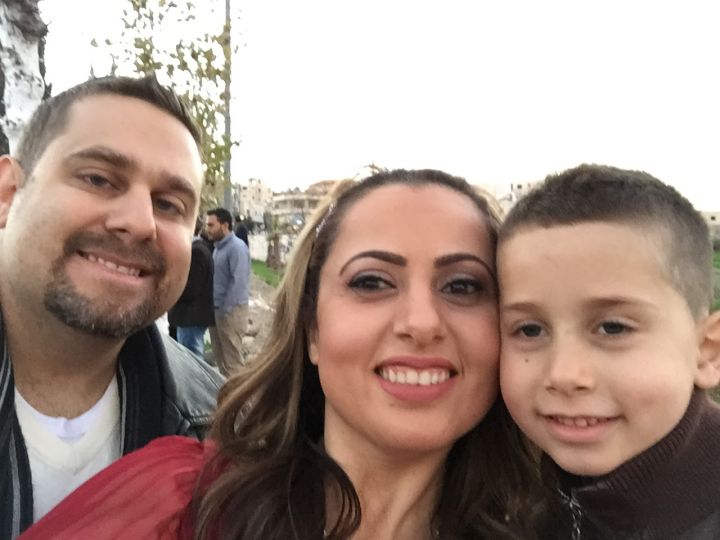 Every year we spend holidays with our families, visiting Texas, California or hosting family in Florida for Thanksgiving and Christmas. But family is a big thing in our house year-round: our nieces and nephews enjoy getting together, playing sports, going bowling, and playing all types of games in and around the house. Whenever the family comes to Florida we enjoy swimming at the beach, building sandcastles, sharing jokes and stories, and fishing on the boat.
Our extended family is excited about our invitation of a new child into our family. Our parents and siblings can't wait to partake in the child's life and be a part of our love that we share. They look forward to spoiling our new arrival with lots of love and affection!
From Us to You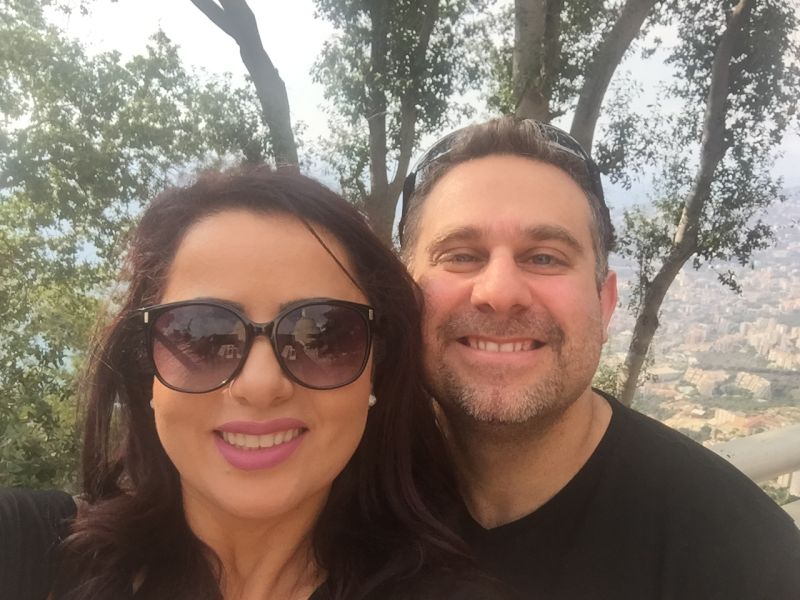 First, from the bottom of our hearts, thank you for taking the time to read this letter. We can't imagine what you're going through or what your life looks like, but even before meeting you we know that you want the best for your child. That's something we share: the desire to make a good life for your child, to share all our love and all the good things on God's earth with them. Having put a huge amount of planning and soul-searching into this process, we're confident we are all the things a child needs to grow and thrive.
We've been married for over 10 years. We have a lovely house in a nice, quiet neighborhood near the beach. We've built two successful careers in the medical field, and we plan to continue giving back to our local community for the rest of our lives. Although we love to travel and look forward to showing the world to our future child, most of the time we are content to enjoy activities right here at home or with our family and friends.
We're family-oriented: more than anything in the world we treasure the time we get to spend with one another and our extended family, and the quiet joys of family time are what fills our lives with meaning. We believe any child's life is improved by knowing how loved they are, so we intend to always be honest with them and open about their adoption. We will make sure that your child knows how much you love them and how hard the decision was for you, and you will always be reflected positively to them. We will share your child's experiences through photos, letters, and emails if desired.
Most of all, we have a lot of love to share. Both of us lead our lives according to a small set of powerful values—family and faith come before all else. We know your child will be their own person with their own personality and their own journey, but whoever they grow up to be, we would be privileged to have the chance to start them off on the right foot. To us, most of all that means raising our child with these values in their heart. With all the humility in the world, we hope we can give your child exactly the home they need to grow into their best self—to be a loving, kind individual who seeks to share their gifts with God and His world.
The two of us have been hoping to expand our family for years, whether through adoption or having a biological child. After our struggles to bear a child through traditional channels, we have dedicated ourselves to providing a home for an adoptive child with all our hearts.
We've been lucky enough to be able to painstakingly build a home that's stable, intimate, and loving. The greatest gift we could ever receive would be the opportunity to let that home be your child's home as well. Thank you again, and God bless you on your own journey, wherever it may lead.
Tony & Renee
Favorites
Actor
Morgan Freeman, Denzel Washington, Sylvester Stallone, Robin Williams, Adam Sandler, Kevin James
Leonardo DiCaprio, Robin Williams, Kevin James, Adam Sandler
Actress
Julia Roberts, Angelina Jolie, Rachel McAdams
Anne Hathaway, Cameron Diaz, Jennifer Aniston, Angelina Jolie, Julia Roberts, Sally Field
Animal
Dogs, Monkeys,Birds
Dogs,Rabbit, Birds, Panda, Giraffe, Dolphins
Author
Mark Twain, Gibran Khalil ,
F. Scott Fitzgerlad, Gabriel Garcia Marquez
Book
The Great Gatsby, One Hundred Years of Solitude
Candy Bar
Snickers, Twix, Captain Crunch
Milky Way, Chocolate, Almond Joy, KitKat, Butterfingers, Twix.
Cartoon
Duck Tales, HeMan,Scooby Doo, Chip Munks, Popeye, Flintstones
Tom and Jerry, SpongeBob, The Simpsons, The Flinstones, DuckTales
Childhood Memory
Going to Disney
Christmas morning with all my siblings opening gifts and smelling the baked goods that mom just baked:)
Childhood Toy
HeMan
Barbie, my cuddly Gege Bear, Lego.
Children's Book
Winnie-the-Poo
The Wonderful Things You Will Be, Alice's Adventures in Wonderland.
City
Chicago, New York
New York, Chicago, Salt Lake City.
Classic Movie
The Wizard of Oz..
Color
Blue, Teal, White, Green
Red,Black, Green, Pink, Yellow,Blue.
Day of Week
Saturday, Sunday
Friday, Saturday, Sunday.
Dessert
Apple Pie, Cheese Cake, Ice Cream
Cheese Cake, Carrot Cake, Chocolate Cake, Danish pastries.
Disney Movie
Lion King
Beauty & the Beast, Frozen..
Dream Car
Lamborghini Veneno
Lexus .
Dream Job
Travel Blogger & Influence
Stay at Home Mom.
Dream Vacation
France, London, Greece, Italy
Italy, France, Greece.
Family Activity
Bowling, Video Games, Basketball
Bowling, Water Parks, Go Karts, Arcade Games, Coloring, Painting.
Flower / Plant
Lillys, Roses, Tomatoes
Hydrangea, Lilys, Roses, Tomatoes, Cucumbers, Zucchini.
Food
Steak and Fries, Soups, Salads, Sandwiches, Burgers
Salads, Grilled Meat, Stews, Soup.
Form of Exercise
Treadmill, Weight lifting, Swimming
Treadmill, Zomba, Yoga.
Fruit
Oranges, Cherries, Blueberries
Berries, Apples, Bananas, Watermelon, Pear.
Game
Chess
Board Games/Crafts Hide & Seek
Hobby
Sports, Basketball, Games, Martial Arts
Swimming, Coloring, Gardening, Hiking, Travel, Shopping.
Holiday
Christmas, Thanksgiving, ,Easter
Christmas, Thanksgiving, Easter, Halloween.
Holiday Song
Last Christmas
It's the Most Wonderful Time of the Year.
Holiday Tradition
Carving Pumpkins, Easter egg Hunt
Baking with my Niece, Carving Pumpkins .
Ice Cream
Mint Chocolate, Black Raspberry, Chocolate, Caramel
Black Raspberry, Lemon, Strawberry, Butter Pecan, Chocolate, Coffee, Toffee Caramel.
Junk Food
Pizza, Burgers, Hotdogs
Burgers, Pizza, Hotdogs.
Leisure Activity
Travel, Concerts, Movies, Dining
Travel, Movies, Concerts, Circus.
Magazine
Forbes, American History, Life Extension, Men's Health, Scientific American
Better homes, Southern Home,Eating Well,Vogue, Women's Health, Instyle.
Memory with a Child
Playing Games, Watching Movies, Bowling
Coloring, Baking, Bowling, Arcade Games.
Memory with Spouse
Travel, Movies, Spending everyday together
Travel, Watch Shows, Dinning, Fun Activities.
Movie
Notebook, Rocky, Terminator, The Shawshank Redemption,
The Notebook , King Kong, Avatar.
Movie Munchie
Gummy Bears, Popcorn, Doritos
M&Ms, Popcorn, Milk Duds, Jelly Beans.
Movie Quote
It aint about how hard you hit , it' about how hard you can get hit and keep moving forward,
It's Aint about How Hard You Hit it's About How Hard You Get Hit and Keep Moving Forward.
Movie Type
Action, Romance, Comedy, Documentary
Comedy, Science Fiction, Fantasy, Romance.
Musical
No Musical
Not into musicals
Musical Group
Coldplay, Nickelback, Def Leopard, Guns n Roses,
Boys two men.
Nursery Rhyme
Humpty Dumpty
Star Light, Star Bright.
Olympic Event
1992 Barcelona Spain
Swimming.
Personal Hero
Mother
Dad, Husband.
Play
Harry Potter
Cloud 9.
Poet
Gibran, William Blake
A Red Red Rose.
Quality about my Spouse
Loving, Trustworthy, Compassionate, Loyal Honest, Funny
Loving, Caring, Faithful, Trustworthy, Honest, Dependable, Compassionate.
Quote
Strive not to be a success, but rather to be of value.
I Carry Your Heart With Me.
Restaurant
Olive Garden, Bone Fish, TGI Friday, AppleBees, Texas Roadhouse, Outback Steakhouse, Sakura Sushi, Tacos & Tequilas, Fago de Chao
Olive Garden, Bone Fish, TGI Friday, AppleBees, Texas Roadhouse, Outback Steakhouse, Sakura Sushi, Tacos & Tequilas, Fago de Chao
Sandwich
Steak and Cheese, Grilled Cheese, PP and Jelly
Steak and Cheese, Italian, Club, Grilled Cheese, PP and Jelly.
Scripture
Fear not for I am with You
Peace I Leave with You, My Peace I Give You.
Shopping Store
Express, Tommy Hilfiger, Calvin Klein, Ralph Lauren
Express, Forever 21, Banna Republic, Michael Kors, Under Armour.
Song
We Are Here to change the World
Courage, My Heart Will Go On.
Sport to Play
Basketball, Football
Basketball, Tennis, Volleyball.
Sport to Watch
Football, Hockey, Basketball
Basketball, Swimming.
Sports Star
Michael Jordan, Tom Brady, Kobe Bryant
Michael Phelps, Roger Federer, Serena Williams.
Sports Team
Celtics, Orlando Magic, New England Patriots,
New England Patriots, Celtics, Angelos Lakers.
Subject in School
Science
History & Arts
Superhero
God, Dad
Dad, Husband.
Thing to Cook
Steak, Burgers
Hearty Meals, Soup, Steak .
Time of Day
After 5:00pm
Morning.
Tradition
Christmas with family
Coffee with my husband every morning, Spending Christmas with Family.
TV Show
King of Queens
Everybody Loves Raymond.
TV Show Character
Kevin James, Adam Sandler
Jennifer Aniston.
Type of Music
Pop, Rock, Country Music
Pop Music.
Vacation Spot
Tahiti, Bora Bora, Europe
Caribbean, Bora Bora.
Video Game
Fifa
Super Mario, Pac-Man, Tetris, The Simpsons.
Get in Touch
Provide more information, so American Adoptions can connect you with this family.
---