Can You Give Your Baby Up for Adoption at the Hospital? [And Other Questions to Ask]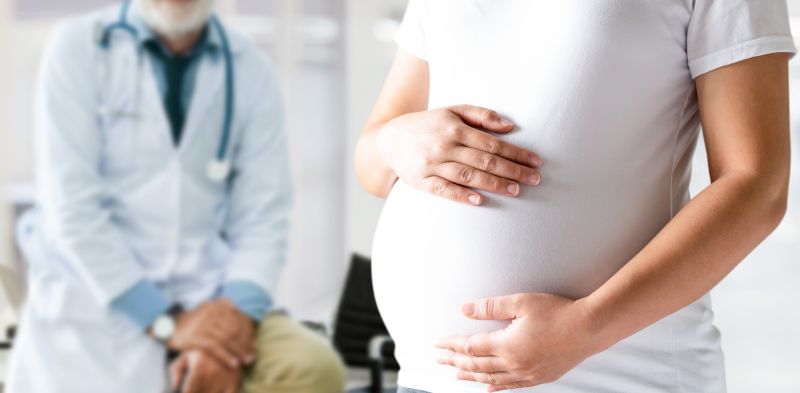 Adoption is a life-changing, emotional decision. If you are like many women facing an unplanned pregnancy, you might feel stuck and like you're running out of time trying to come to the right decision for you and your baby. That's why one of the most common questions we hear is, "Can I give my baby up for adoption after taking it home?"
The answer to that question is always yes.
When you're ready, you can choose adoption:
At the hospital
After you give birth
And even after coming home
As you can see, it's never too late to create a better future for you and your baby. And because there's no maximum age to choose adoption, you still have plenty of time to decide.
In this guide, we'll go over everything you need to know if you're thinking about "giving baby up" at the hospital in Texas, after you give birth, and even after coming home. You can also get information on how adoption can help you by calling 1-800-ADOPTION or contacting us today.
Until then, keep reading to learn more about putting a baby up for adoption after birth in Texas. We're going to cover several common situations that women considering adoption at the hospital find themselves in.
Scenario #1: Can I Find Someone to Adopt My Baby at Birth? [Meeting the Adoptive Family]
If you are considering adoption while you're currently pregnant, it's normal to have a lot of questions about the adoptive family. You might be asking yourself: "Can I give my baby up for adoption at the hospital in Texas directly to a family?" The answer is yes.
No matter where you're currently at in your pregnancy, you can plan to place your baby with the adoptive parents at the hospital.
When you create your adoption plan, ask yourself what kind of family would provide the perfect future for your baby. Is this family someone who:
Already has children? Or are they excited to become first-time parents?
Lives in another state or closer to you?
Shares the same religion or cultural background?
There are plenty of questions you can ask yourself to determine the perfect fit. But no matter what you're looking for, American Adoptions can help you find them. As a national adoption agency, we work with hopeful families from across the country. And because there are so many to choose from, you have a better shot of finding a great one when you work with us.
All of our families are ready to travel to you at a moment's notice. Once they get the call that you're ready for "giving your baby up" at the hospital, you'll be meeting them in no time. At this point, your adoption specialist and your adoption attorney will walk you through your paperwork. According to Texas adoption laws, you must wait at least 48 hours after birth before you sign your adoption paperwork. This extra grace period gives you more time to think about your adoption decision before you sign anything.
Once you sign your paperwork, you'll place your child with the adoptive family. But that doesn't mean you have to say "goodbye." If you choose to have an open adoption, you continue deepen your relationship with your child and the adoptive family. You can exchange pictures and letters, phone calls, emails, and text messages. You can even visit one another in person! Your open adoption plan is flexible, so you can decide just how much or how little contact you're open to.
Scenario #2: Can I Have a Last-Minute Hospital Adoption in Texas?
When you walk through the hospital doors, it can feel like you've run out of time to make a decision. This can be especially true if you're still wavering between adoption and parenting. But, we promise you don't have to worry. You still have plenty of time to make the best decision for you and your baby.
When you're ready, our specialists will be ready to answer your call once you arrive at the hospital. You can even call us after labor, too. While a hospital adoption in Texas will go a little faster, overall, it's the same as a normal adoption.
Below are the 5 simple steps of the adoption process:
Step 1: Calling 1-800-ADOPTION is your first step. An adoption specialist will help you fill out some forms to get some more information about yourself and your situation. You'll also talk about what you're looking for in an adoptive family. Because we work with so many couples hoping to adopt, you can really get picky about what you're looking for!
Step 2: Next comes one of the most important steps: finding an adoptive family. Once you fill out your hospital adoption plan, your specialist will show you a collection of adoption profiles. These profiles are from families all over the country, so you'll have a lot to choose from. Once you find one that catches your eye, you can get to know them more. The first time you get to know each other will be through a mediated phone call. But after that, you can continue getting to know each other through whatever forms of contact you're most comfortable with, like phone calls, emails and text messages.
Step 3: Once you've found the one, the adoptive family will travel to meet you at your chosen hospital. How long this takes depends on where everyone lives. But rest assured that the family is moving as quickly as they can.
Step 4: Once you are able to sign your consent to the adoption, you'll complete your hospital adoption paperwork. Because this is an important legal document, your adoption attorney will walk you through the process.
Step 5: After placement, you can stay in touch with the adoptive family in whichever way you choose. Your adoption specialist can help you determine how much contact you're comfortable with after placement.
Scenario #3: Can I give my baby up for adoption after taking it home in Texas?
It's not easy being a new parent. If you've already returned from the hospital, you may have started to have some doubts about your readiness. Of course, there are many reasons behind why you might feel this way. You might be struggling with working too much just to get by and you're worried about not being around enough for your child.
In fact, this is one of the biggest reasons that Casey chose adoption after parenting her twins:
"I didn't have family support… everything was on my own," she said. "I was just contemplating, 'What can I possibly do now that would make a difference for our future and provide my sons with the life that I would like to give them?'"
Like Casey, you might also be in a situation where you lack support from family and friends. If you keep wondering, "Can I still place my newborn for adoption after birth?" then you might want to explore what's going on. Choosing adoption after parenting is always challenging. But it may be the best gift you ever give your child.
Placing an older child up for adoption is very similar to any other type of adoption. But depending on how old your child is, there more steps involved. To help speed the process along, you'll want to start collecting documents covering your child's social and medical history. Some of this will include:
Your child's birth certificate
Any and all medical records for them from birth to present
Documentation of child support from any father
Your adoption specialist will give you a list of all documents they will need to move forward. Depending on their age, you may also meet with the adoptive family several times to make the transition easier.
While it's never too late to choose adoption, the age of your child could affect your options. Most private adoption agencies, including American Adoptions, only have the resources for the adoption of newborns and infants. Sometimes, they can assist in the placement of very young children up to 4-years-old on a case-by-case basis. If your child is older than 4, please reach out to your local social services department for more information.
--
Placing a baby for adoption at the hospital can feel exhausting. But, with our specialists, we will do everything we can to make the process as stress-free as possible. When you're ready to get more information about how to give a child up for adoption at birth, you can give us a call at 1-800-ADOPTION.
Disclaimer
Information available through these links is the sole property of the companies and organizations listed therein. American Adoptions provides this information as a courtesy and is in no way responsible for its content or accuracy.