Can I Do a Temporary Adoption in Texas?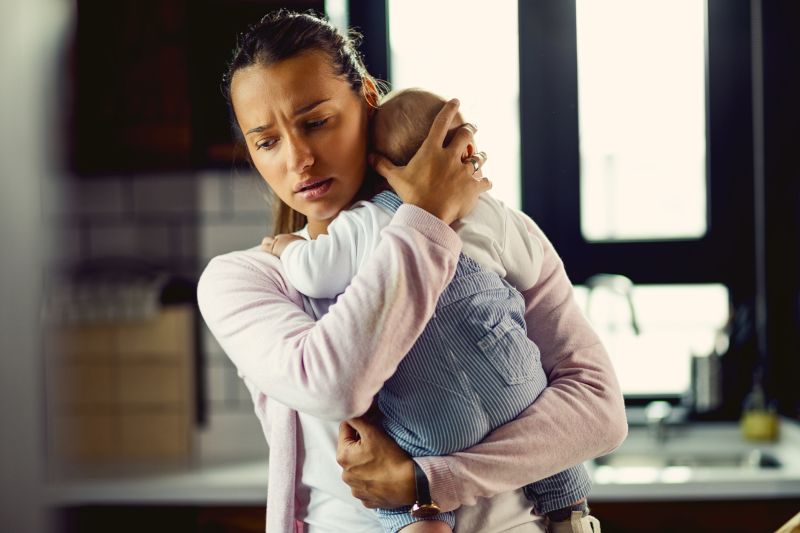 For many women, parenting is rewarding and challenging in equal measure. But, if you feel like you've started to reach a breaking point, you may be at a loss on what to do. It's enough to make you wonder: "I want to "give my child away" temporarily. Is that possible?"
If you've felt stuck asking yourself this question, we promise you're not alone. After all, saying that parenting is a tough job would be an understatement. On top of that, you might be in a situation where you're struggling to make ends meet. Or, if you're like many women facing an unplanned pregnancy, you could be doing this solo without the support of your friends or family.
No matter what kind of situation you're in, there's nothing wrong with asking for help. And while temporary adoptions don't exist in the way you're probably thinking, you do have a few other options. But if you're looking to talk with a specialist about your options, you can contact us through our free online form or at 1-800-ADOPTION.
Is a Temporary Adoption in Texas Possible?
Not in the way you're probably thinking.
When a woman decides to place her child up for adoption, she is voluntarily terminating her parental rights. This means that adoption is a permanent decision, regardless of who you place your baby with.
In an infant domestic adoption, you will have as much time as you need to change your mind up until the very end of the process. But once you finish signing your adoption paperwork and the period of revocation has passed in your state, that's it. You won't be able to change your mind and get your baby back.
But choosing adoption for your baby doesn't mean that your relationship has to end. Unlike a temporary adoption, you still have every right to have some form of openness with your child. For example, you might decide that you're open to pictures, letters, and phone calls. You can even choose to have in-person visits. Whatever decision you make, your specialist can help you make a plan that works for you.
If you are certain that adoption is right for you, it could be the best thing you ever do. When Casey — a single mother of twins — decided to look into adoption, she knew she found the perfect opportunity to give her children the life they deserved:
"I just came to the point where I didn't want their life to consist of their mom working really hard at two jobs just to get by, and then I'm barely home," she said. "Some people are a product of their environment… I didn't want the streets to raise them because I'm so busy trying to provide for them, and I wanted them to have a father figure."
If you are interested in learning more about how adoption can change you and your baby's life, you can always reach out to us at 1-800-ADOPTION for more information. But if you're only interested in a temporary adoption for your child, keep reading below to learn about your options.
What is Temporary Guardianship?
A temporary guardianship is refers to the act of one individual assuming legal responsibility over another. In this case, it would an adult of your choosing taking over care of your child for a pre-determined amount of time. Usually, this will include a close family member, friend or a close acquaintance. Essentially, the person you chose should be someone you trust implicitly. While this isn't exactly what you were imagining for a temporary adoption in Texas, it's probably close to what you were envisioning.
An appointed guardian is allowed to make decisions concerning the child they're caring for. This often includes personal, financial or medical concerns. Unlike a private, domestic adoption, you don't have to worry about losing your parental rights. So if you're looking for help and a way to get back on your feet, this could be the option you're looking for.
Like all legal endeavors, it's always best to start by reaching out to a professional. If you're thinking about a temporary guardianship, we encourage you to reach out to an attorney in your state for help.
Can I Temporarily Adopt My Baby Out Without the State Getting Involved?
There are no "temporary adoptions" anywhere — regardless of whether or not the state is involved. If your child is placed into foster care, the decision is made voluntarily. You won't be able to decide the family that he or she ends up with. You will, however, have the opportunity to reunification plan and regain custody of them.
Choosing Adoption vs. Temporary Adoption
We know that you want to do what's right for your baby and for you. If you are a parent considering either temporary adoption in Texas or a permanent solution, there's a lot you have to think about. Before you make your decision, it might be helpful to ask yourself a few questions:
Do you think that, once circumstances change, you'll be able to successfully parent your child in the future?
Are you comfortable with your child living with someone who is not their legal parent for a short time? Would you feel better know they had a permanent, legal guardian?
What kind of future relationship do you want to have with your child?
A temporary adoption — or guardianship —and a permanent adoption can offer the stability your child needs. It also allows you the opportunity to focus on yourself and get back on your feet. And while both decisions will require plenty of thought, both have the potential to lead to a better future for your child. Whatever you choose, you can find help through an adoption attorney or an adoption agency.
--
After reading about temporary adoptions in Texas, you might come to the realization that a guardianship is right for you. And after getting a break and some help from a loyal friend or family member, you'll start feeling better in no time.
But if you still feel like placing your child up for adoption would be a better adoption, you can always reach out to us for help at 1-800-ADOPTION.
Disclaimer
Information available through these links is the sole property of the companies and organizations listed therein. American Adoptions, Inc. provides this information as a courtesy and is in no way responsible for its content or accuracy.