Is it too Late to Give My Baby Up for Adoption?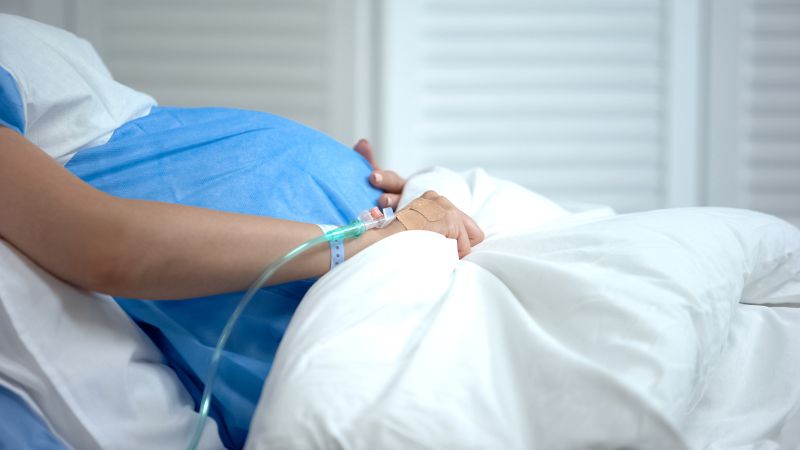 An emotional decision like adoption doesn't come with a firm deadline. If you're like many women looking for help, you may be at a point where you're already late into your pregnancy or you've already given birth. This can leave you asking:
"Is it too late to "give my baby" for adoption in Texas?"
No, it is never too late to choose adoption. If you are looking for a way to create a better future for yourself and your child, American Adoptions will do everything we can to help. No matter when you make this decision, choosing adoption could be the best thing you ever do.
If you're looking for adoption agencies that accept infants after birth in Texas, please contact us today at 1-800-ADOPTION. When you are ready, we can help you explore your options and help you get started. For now, here's what you need to know about choosing adoption late in your pregnancy.
When is it too Late for Adoption in Texas?
It is never too late for adoption. Making a decision that's best for you and your child takes time. And you should never feel pressured into speeding up this process. It doesn't matter whether you're at the hospital, or at home with your baby. You can always choose adoption when you're ready.
When it comes to same-day adoptions in Texas, the best place to start is by finding a great agency. Luckily, there's already one that has everything you could need.
Are there Adoption Agencies that Accept Infants After Birth?
Yes! As a national domestic adoption agency, American Adoptions has helped women from all walks of life through their adoption plan — even women who are considering adoption late in their pregnancy. Whether you're late into your pregnancy or you've already given birth, we are ready to help in any way.
When Erika started researching adoption agencies, she knew that American Adoptions was right for her after getting to know her adoption specialist:
"I could not have asked for a better set of people in my life," she said. "They made the whole process amazing… I never went back and forth with my decision, but it was still a tough decision."
When you call our agency for same-day adoption, you'll start by talking to one of our incredible adoption specialists. Many of them have a personal connection to adoption, so you'll be talking to someone who knows exactly what you're going through. Then, you'll go through the process of:
Creating an adoption plan
Finding the perfect family
Deciding the level of contact you're open to
And more
As the woman considering adoption a last-minute adoption, you are in charge of all of these big decisions. We know that, right now, life feels crazy and overwhelming. But, being able to hand-pick the perfect future for your baby can create some stability. In the midst of everything else going on, don't forget that you are always in the driver's seat of your adoption plan.
Choosing adoption is also completely free, even if you're late into your pregnancy or if you've already given birth. You will never have to worry about paying for your adoption plan. And depending on your situation, you might even be eligible for help with living expenses. Considering a same-day adoption in Texas is brave and selfless, and the last thing you should be worried about is costs.
Our agency has more experience with same-day adoptions than other, smaller agencies. When you call us, we know exactly how to help when you call us. From finding the perfect family to creating an adoption plan that has everything you need, our specialists will walk you through every step from start to finish.
Is it Quick to Place a Baby Up for Adoption?
A same-day or last-minute adoption is completed more quickly. But that doesn't mean you won't have enough time to make that decision that's best for you.
This is a huge decision to make. Whenever you call our agency, you will never be pressured into making a decision that you're not ready for. Our adoption agency provides unbiased, nonjudgmental counseling the whole way through your same-day adoption process, and we're happy to talk through any concerns you may have.
When Angelica talked about her adoption story, recalled how respected and valued she felt by her adoption specialists:
"You could tell they weren't just putting on a front to make you want to do it or push you into it," she said. "They want whatever you want, and that's what they told me during the whole process. It wasn't up to them; they were just going to be there for me no matter what decision I made."
You might be worried that you won't be able to find a family in time for your last-minute adoption in Texas. You might also be scared that you won't be able to find one that is interested in adopting your older child. But with our agency, you don't have to worry.
Because we're a national adoption agency, we're able to work with hundreds of families from across the country. These are families that have already been screened, meaning that you can rest easy knowing that you child will grow up in a warm, safe environment. It also means that you have a better chance at finding a family that you feel a deep connection to. The more options you have, the likelier it is that you'll find the perfect fit!
Just Gave Birth: Who to Contact About Adoption?
No matter what kind of situation you're in right now, please know that it's never too late to ask for help. You've got a lot going through your mind, and we will do everything we can to help you find the answer that's right for you and your baby.
Whether you end up choosing adoption or parenting, everything is going to be OK. When you're ready, you can give us a call at 1-800-ADOPTION to learn more about a same-day adoption in Texas.
Disclaimer
Information available through these links is the sole property of the companies and organizations listed therein. American Adoptions provides this information as a courtesy and is in no way responsible for its content or accuracy.