Making an Adoption Plan in Texas [Get Started Today]
How You are In Control of Your Adoption in Texas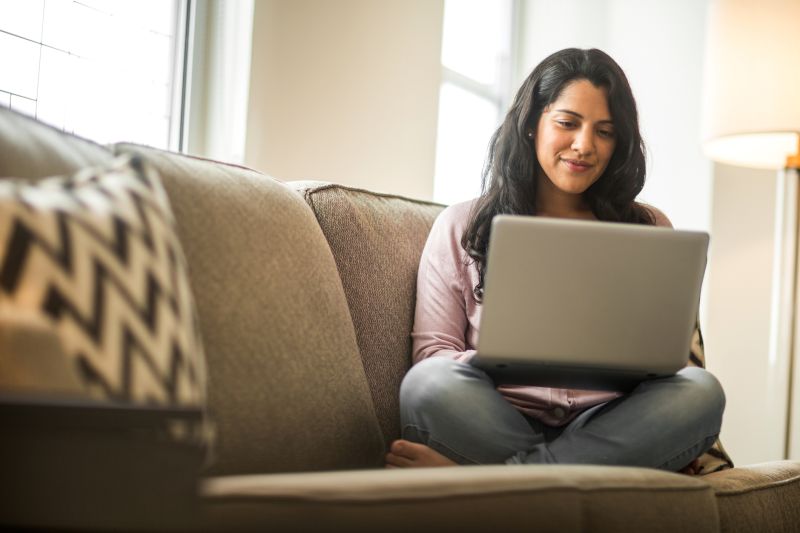 You can be in complete control of your adoption plan by working with American Adoptions of Texas.
Your decision to choose adoption and find your baby the perfect home is important to us. Many of us are birth mothers, adoptees or adoptive parents, so we know exactly what you're feeling and the type of support and services you need when making an adoption plan in Texas.
It's important to remember that adoption is never "giving up" on your child. You are making a decision that's based on love and the desire to give your child the best life possible life. That makes you a hero.
You can get more information on making an adoption plan in Texas by calling 1-800-ADOPTION today or by completing this online form.
In addition to information on how you can reach one of our adoption specialists, we've provided you with this guide explaining modern adoption plans and how you are in charge of every aspect of your Texas adoption.
What is a Texas Adoption Plan? [The Blueprint for Your Adoption Journey]
Once you've decided adoption is best for you and the future of your child, making an adoption plan is the next crucial step. This where you get to decide exactly how you want your adoption in Texas to go and what specific details, needs and expectations you have for your experience.
Your overall experience and successful placement are important, and we are the agency to help you have a safe, smooth and rewarding Texas adoption.
Like Brittnee, a birth mother who contacted us to help her find the perfect home for her baby, you can begin creating a birth parent adoption plan when you call 1-800-ADOPTION.
"I was lucky enough to find American Adoptions, who immediately took some of that weight away by walking me through the steps and supporting whatever decision I made," Brittnee said.
We are ready to answer any questions you have about making an adoption plan or how to get started with your adoption in Texas.
Now, let's take a look at why an adoption plan is important.
Adoption Plan for My Baby in Texas [Why it Matters]
Your Texas adoption plan matters because it not only dictates what you want out of your adoption experience, but it also gives you the chance to be in control of the important decisions for you and your baby.
Among the many benefits of choosing adoption is avoiding placing the future of your baby's life in the hands of others without any input.
We think you deserve the chance to have a say in your child's future. Here are some of the many choices you're in control of when making a birth parent adoption plan in Texas.
Finding the Perfect Adoptive Family
The biggest decision you get to make is choosing the future parents for your child. That's why when making an adoption plan, we ask you to detail every personality trait, criteria and identifiable feature you feel is important in a potential match.
These are some examples of things to consider for an adoptive family:
Do you prefer a certain age range?
Do you want your child to have siblings?
Is there a specific location you want for your baby?
Do you want a prospective adoptive family to have a specific religious background?
And more.
With the help of your adoption specialist and the hundreds of adoptive profiles you have access to, you can find the perfect family for your baby, as Carmen did.
"I spent the next several weeks combing through what must have been dozens of wonderful families. Then, I found them — the couple that I immediately felt connected to," Carmen said. "Once we found each other, it was as if we were attending a normal family get-together. We laughed and talked and enjoyed each other's company. I grew to know and care for them — not only as the couple that would become the parents of my unborn son but as friends and family."
Not only are you able to find adoptive parents for your child, but you can also build a lifelong relationship through the shared bond of your adoption in Texas.
You can begin viewing our adoption profiles today as well as get more information on making an adoption plan in Texas and finding a family by calling 1-800-ADOPTION.
Creating an Adoption Hospital Plan
Your hospital stay is an important time in your Texas adoption journey. In your adoption plan, you will include the precise expectations and needs for your labor and delivery experience.
These are just some of the questions to consider:
Which members of your support team do you want at the hospital with you?
Do you want to spend time alone with your baby?
How much interaction do you wish to have with the adoptive parents?
Do you want to take pictures with your baby? With the adoptive family?
And more
Your adoption specialist will help you iron out every detail for your hospital stay when creating your Texas birth parent adoption plan.
Pre-Placement and Post-Placement Contact through Open Adoption
Part of making an adoption plan in Texas is determining the level of openness in your adoption.
Before the 1980s, adoption was generally viewed as something to keep private or anonymous. Now, most adoption professionals—our agency included—strongly recommend an "open" or "semi-open" adoption.
This means at least some level of identifiable information is shared between you and the adoptive family you choose. This also means you would have some amount of contact with an adoptive family. And, because you are in charge of your adoption plan, you get to choose the amount of contact you prefer.
Only you can decide which form of contact is right for you. As you continue to build your relationship, you can always decide to have more contact with the adoptive family, or if you need more space in your adoption, you can restrict the level of communication you have with the family.
Remember, you call the shots for your Texas adoption plan, which means both during the adoption process and post-placement, you get to decide on the level of communication you prefer to have with the adoptive family.
Among the many benefits of having an open adoption is the ability to stay connected to not only the parents you choose but to your child.
Randi chose open adoption for her birth parent adoption plan and cherishes the connection she gets to have with her baby.
"Every picture, it brightens my day. There are two things I check every day, the blog and my Facebook," Randi said. "When I see a random picture that she puts on there, it just makes me feel like she's not forgetting about me, and keeping up with what she said she was going to do."
"I love still being able to have that connection with Juniper," she added. "I get all jittery thinking about it because it's going to blow my mind when she's five and she starts talking, and I can talk to her and have a conversation with her."
You can get more information on open adoption for your Texas adoption plan by calling one of our adoption specialists at 1-800-ADOPTION.
Are You Ready to Create Your Texas Adoption Plan?
We're excited about the opportunity to help you make a birth parent adoption plan that gives you complete control and helps you have an amazing adoption experience.
Not only does adoption create a better future for you and your baby, but you're giving an incredible gift to a hopeful adoptive family.
The impact on everyone involved is life-changing.
Take it from Scott Mars, founder of American Adoptions, and an adoptee himself.
"My mom and dad were a couple who weren't able to become a mom and dad without adoption. Of all people in this world, my mom and dad deserve to be parents. And without adoption, they would not have been able to share their love, share their life, and give someone the life that I had.
"Because of adoption, my life was filled with love and opportunity." You can watch Scott's video to see his entire adoption story.
Contact us today by calling 1-800-ADOPTION to begin making an adoption plan for your baby. Our trusted and experienced adoption specialists are ready to help you find the perfect family.
You can also ask Michelle, a birth parent specialist and a birth parent herself, a question about creating your adoption plan in Texas. She is ready to answer any questions you have about putting a baby up for adoption.
"I am available to answer any questions that arise, particularly from birth moms, as I have been in your shoes and know how you are feeling."
Disclaimer
Information available through these links is the sole property of the companies and organizations listed therein. American Adoptions provides this information as a courtesy and is in no way responsible for its content or accuracy.