Your Resources for Adoption in Austin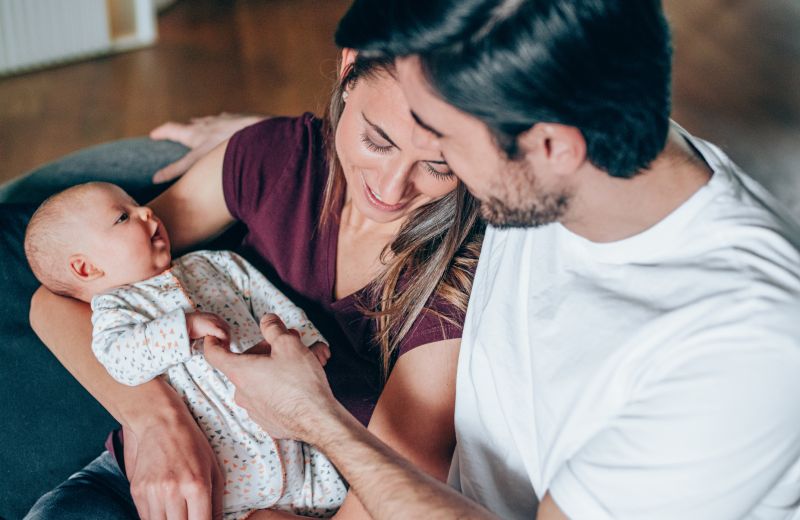 Because of the life-changing impact, choosing the best Austin adoption professional is one of the most important decisions you can make as a hopeful adoptive parent or pregnant woman considering adoption for your baby.
Although adoption may seem difficult and sometimes like an impossible task, don't stress. We are here to help! Whether you're looking for adoptive parents for your child or hoping to adopt a baby, American Adoptions can provide all of the Austin adoption services you need to complete the process, from start to finish.
With over 30 years of experience as one of the nation's largest domestic infant adoption agencies, we have helped birth mothers and adoptive families complete thousands of successful adoptions. You can have a smooth, successful adoption with our agency.
This guide will help jumpstart your adoption research and provide you with information on your options for adoption agencies in Austin Texas. We'll also talk about the benefits American Adoptions can provide throughout the entire adoption, no matter where you are at in the adoption process.
We know adoption can be confusing at the start, but we are always ready to support you. Contact us online or give us a call anytime at 1-800-ADOPTION to get more information on the services we provide, or to answer any of your adoption-related questions.
In the meantime, continue reading this guide to learn more about the possibilities for your adoption in Austin, Texas.
Adoption Agencies in Austin [Find the Support You Need]
One of the first choices you have to make when finding an adoption professional is if you would prefer to work with a local or national adoption agency. There are pros and cons to each, and many prospective birth and adoptive parents end up choosing a national agency, like American Adoptions, because of some common benefits.
National Adoption Agencies in Austin [More Family Profiles, Shorter Wait Times]
The adoption agency you choose will ultimately impact your entire adoption experience.
You want to be sure you are researching your options and to find an agency that can relate to what you are going through and puts your needs first. Look no further than American Adoptions.
You'll find the best support here. With a staff made up of birth mothers, adoptive parents, and adoptees, we can relate to any adoption situation you may be considering or experiencing. From asking our birth mother expert, Michelle, questions about her experience when she placed her child for adoption, to hearing our co-founder, Scott's story of what being adopted meant to him and his family growing up — the personal connection American Adoptions offers is truly unmatched by other agencies.
Not to mention the services we offer adoptive families and prospective birth parents.
When you choose American Adoptions of Texas as your adoption professional, you are getting the expertise, benefits, and scope of a leading national adoption agency. As a full-service agency, we make sure you don't have to work with multiple adoption professionals to complete your adoption — we can serve you from start to finish throughout the adoption process.
Our professionals will guide you through creating an adoption plan, retain legal counseling for you, help you find an adoption opportunity, and more. Because of our size and scope, we are also able to provide services and benefits not found at most other Austin adoption agencies, services including:
Because American Adoptions of Texas is a fully licensed agency, we are even able to complete the adoption home study for adoptive parents. This keeps you from having to stress over finding another resource to complete one of the most important steps in the process.
Although we are a national adoption agency serving hopeful adoptive families and prospective birth parents across the country — by having offices located throughout Texas, including one in Austin, we can provide the vast benefits of a national adoption agency, but still keep the personal feel of a local domestic adoption agency.
You can visit our offices located at:
3800 North Lamar Blvd.
Suite 200
Austin, TX 78756
Whether you are a pregnant woman considering adoption, or a hopeful adoptive family, you can always call us at 1-800-ADOPTION. By doing so, you can speak with an adoption professional from American Adoptions and get more information about the services we offer and answers to any other adoption-related questions you may have for your adoption in Austin.
Local Adoption Agencies
Oftentimes, adoptive families and birth parents prefer the local, personal feel that agencies in their area can offer. Although American Adoptions can provide that experience for your adoption in Texas, you may want to explore other options. The level of services and benefits offered will vary at each agency, so it's important to ask questions and research thoroughly.
Keep in mind working with a local or regional agency can potentially increase wait times for adoptive parents and cause you to have to find other resources to complete steps in the process if you are placing your child for adoption.
If you feel a local adoption agency is a better choice for your adoption, there are several adoption agencies in Austin that can provide the support you need. To learn more about the local options available to you when pursuing a domestic adoption or adoption for your baby in Austin, the following agencies can help:
Foster Care Adoption in Austin
If you are interested in adopting an older child, a sibling group, or a child with special needs, have you considered foster care adoption? Although there can be some uncertainties, and the process of foster care is different than that of domestic adoption, the life-changing outcome remains the same.
American adoptions is a domestic infant adoption agency, so we do not assist with foster care or foster care adoptions, but we completely support and value the opportunity foster care brings. If you are interested in becoming a foster parent or adopting from foster care in Austin, you can contact any of the following Austin foster care resources:
Austin Adoption Lawyers
For both adoptive families and birth parents, when you choose adoption the services of an adoption attorney are required to help you legally finalize your adoption in Austin. Your attorney will educate you about Texas adoption laws and more.
American Adoptions of Texas helps all birth mothers and adoptive families using our services retain an experienced adoption attorney for you so you don't have to worry about finding an adoption attorney in Austin on your own. Prospective birth parents will never have to pay legal fees thanks to adoption financial assistance.
However, if you want to find an outside attorney, there are many local attorneys to choose from. Here are a few suggestions:
Home Study Professionals in Austin [Look No Further]
Every family that chooses to pursue adoption must undergo a home study with a Texas-licensed home study provider before they can be approved for adoption. American Adoptions is one such licensed provider of home studies in the state of Texas.
By working with an adoption agency that can also conduct your adoption home study in Austin, you don't have to find an additional outside adoption professional to complete this crucial and lengthy step of the adoption process. Even if you choose to work with another adoption agency, American Adoptions can provide your Texas home study services if that agency does not have the capabilities.
If you'd like to research other Austin home study providers, call 1-800-HOMESTUDY or visit their online database.
Austin Hospitals for Maternity Care and Delivery
As a prospective birth mother, the health and well-being of your baby is your top priority. Through your adoption plan with American Adoptions, we help you plan nearly every detail of how you would like your hospital plan and delivery to go, to ensure you and your baby are receiving the best medical attention.
This plan includes who you want in the room, if you intend to use pain medicine, contact with the adoptive family at the hospital and so much more. Having an adoption and hospital plan in place helps eliminate any confusion or added stress when the time comes to deliver.
One of the decisions you will make as you create your hospital plan is the hospital you'd like to deliver at. You want to find a hospital you feel comfortable in, with a staff that puts your needs first. Austin hospitals that can care for you during your pregnancy and delivery include:
Austin Adoption Finalization Courts
For adoptive families, one of the last steps in the adoption process is when you finalize the adoption after placement. Your adoption attorney will prepare you for your adoption hearing which will take place at your local county district court. You can get more information on your adoption finalization by visiting your local court system below:
We understand adoption can seem like a lot to handle, but with the right professionals by your side, we can make it as stress-free as possible. If you need more help finding resources for adoption in Austin, you can always call 1-800-ADOPTION now to speak to a Texas adoption specialist and get free adoption information.
Disclaimer
Information available through these links is the sole property of the companies and organizations listed therein. America Adoptions, Inc. provides this information as a courtesy and is in no way responsible for its content or accuracy.