Your Resources for Adoption in Waco [A Complete Guide]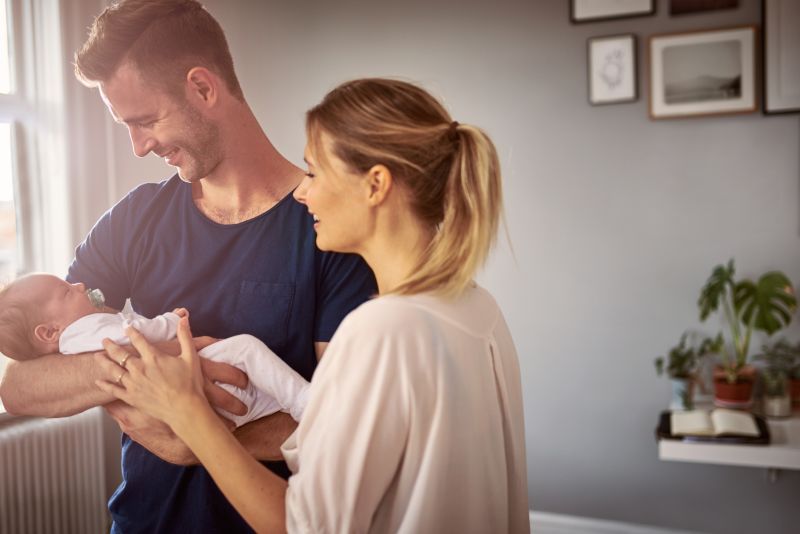 If you're hopeful adoptive parents wanting to create the family of your dreams, or prospective birth parents placing your baby for adoption, American Adoptions is the best agency for you because of the services we can provide you and your family.
Expanding your family through adoption in Waco, Texas or placing your baby for adoption to give them the best life possible, many of our adoption specialists have personal adoption experience as adoptive parents and birth parents. We understand the many questions that you have running through your head and are more than happy and equipped to answer them.
To get more information about adoption in Waco, get connected with an adoption professional online or call 1-800-ADOPTION today.
Adoption Agencies in Waco
At American Adoptions, the many successful placements we've facilitated speak for themselves. You get the best of both worlds. Because we are a national adoption agency located in Texas, we can provide you with helpful resources as well as the compassionate service of a smaller adoption agency.
During your Waco adoption, you'll likely have a lot of questions about the services you have access to. Our adoption specialists will always work with you to ensure you are getting the assistance that you need. We are able to provide you with resources such as:
With our primary adoption office being nearby, you'll have convenient access to all of your adoption needs. You can find us at:
700 N. Carroll Ave.
Suite 160
Southlake, TX 76092
817-722-5340
To get more information about what we can do for you, reach out to a professional online or call us at 1-800-ADOPTION.
Foster to Adopt in Waco
Even though American Adoptions specializes in domestic infant adoption, we understand that this not the right path for every hopeful adoptive family. If your dream is adopt an older child or a sibling group, then foster care adoption in Waco might be the right choice for you. Fostering to adopt or adopting from foster care are amazing ways to give child a loving and supportive home while getting to have the family of your dreams.
To learn more about your options for foster care adoption in Waco, you consider reaching out to the agencies below:
International Adoption in Waco
Adopting a child from a different country is a wonderful way to expand your family and give a child a loving home. International adoption agencies Waco can help. If you feel overwhelmed by all the moving parts of international adoption, your adoption professional will ensure that federal, state and international adoption laws are being abided by. This way, you can be assured that your international adoption in Waco is safe and ethical.
When finding an international adoption agency in Waco, be sure that you're working with a Hague-approved agency. Listed below are a few of these agencies:
Waco Adoption Attorneys
Regardless of which type of adoption you choose or if you're an expectant parent wanting to place your child for adoption in Waco, you will need to have an adoption attorney. Your attorney will ensure that your rights are protected and that you fully understand the legal side of your adoption process.
One of the convenient services you get with American Adoptions is that we will gladly connect you with reputable adoption attorneys in the area. If you are prospective birth parent, you'll never pay for any costs associated with your attorney. Those will be covered by adoption financial assistance.
If you'd rather do your own research to find the right legal counsel for you, consider the professionals listed below:
Home Study Providers [Complete an Easy Home Study in Waco]
Before your Waco adoption can be finalized, you must complete a home study. The home study is just a precautionary measure to ensure that you are ready to parent and that your future child will be raised in a safe and stable environment.
Unlike some other agencies, American Adoptions is certified to perform home studies in Texas. Choosing our home study services means you won't have to worry about finding an outside professional.
The home study generally consists of an interview, review of financial documents, background checks and in-home visits. Your adoption specialist will work closely with you make sure you're prepared for your home study so that you won't be blind-sided by parts of the process.
To get started with your home study today, visit 1-800-homestudy.com.
Resources for Prospective Birth Parents
Your adoption specialist will always help you find the right family to raise your baby. They'll sit down with you to discuss what you are looking for in an adoptive family such as family values, interests, hobbies, lifestyle, etc. Your specialist will compare your preferences to adoptive family profiles and compile the ones that match what you're looking for. You'll be able to review these profiles until you find the perfect family for you baby.
No matter what your reason for choosing adoption as a prospective birth parent, you are valid. You're making a brave and selfless decision that will allow your child to have a life full of opportunities' that they might not have been able to have otherwise. When your due date arrives, you deserve to feel comfortable and prepared.
You get to create your hospital plan that outlines the arrangements you'd like to be in place during your hospital stay. You get to call the shots, and your adoption specialist will take care of the rest. You'll always feel support and safe, because our adoption specialists have personal adoption experience as birth mothers and adoptive parents. We know what you're going through, and we're looking out for you.
For your Waco adoption, you could choose from several wonderful hospitals in the area:
Waco Courts for Waco Adoption Finalization
As the prospective adoptive parents, this is the day you've been waiting for! Your little one will be an official and permanent member of your family. The judge will ask you series of questions about your decision to adopt and how the process has gone before issuing a decree of adoption.
Your adoption attorney will be there to handle the legal proceedings and answer any questions you have.
For your adoption in Waco, your finalization will take place at a McLennan County Courthouse.
Start Your Waco Adoption Today
Ready to begin your journey with our agency? Contact us today to learn more about stepping into your adoption in Waco. You can reach out online or call 1-800-ADOPTION.
Disclaimer
Information available through these links is the sole property of the companies and organizations listed therein. American Adoptions, Inc. provides this information as a courtesy and is in no way responsible for its content or accuracy.