Your Resources for Adoption in Carrollton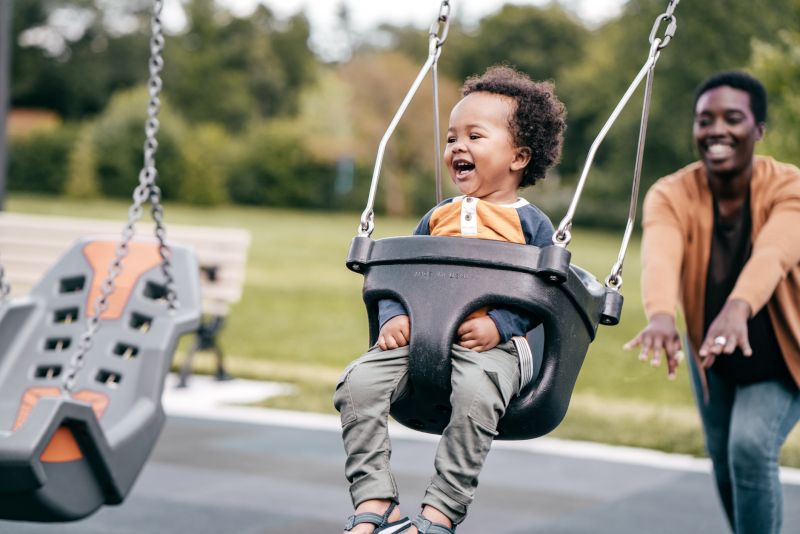 Because of the significance of adoption, choosing the right Carrollton adoption professional is one of the most important decisions you can make as a hopeful adoptive parent or pregnant woman considering adoption for your baby.
No matter where you are at in the adoption process, it's certain you have questions. The best way to answer those questions is with the help and guidance of a trusted adoption agency. When looking for the best agency, you are most likely looking for an agency that is:
Trusted
Well-reviewed
Courteous and professional
Experienced with the Carrolton adoption
And more
With over 30 years of experience as one of the nation's largest domestic infant adoption agencies, whether you are a prospective birth mother or hopeful adoptive parent, American Adoptions checks all those boxes. We have helped thousands of birth parents and adoptive families complete successful adoptions through our agency, and are certain we can help you as well.
This guide will explore the benefits of working with our agency, as well as the other available resources you have for your adoption in Carrollton. You can contact us at 1-800-ADOPTION or fill out our online form to get more information and immediate help to all your adoption or pregnancy questions and needs.
Until then, continue reading this guide to learn more about adoption in Carrollton.
Adoption Agencies in Carrollton
The adoption agency you choose is involved throughout the entire adoption process and will impact the overall experience. This is why finding the best adoption agency is one of the most important steps of the adoption process.
You can find everything you need in one place because American Adoptions is a fully licensed, full-service adoption agency. Our ability to offer everything in one place means that you don't have to find separate home study services, legal representation, birth parent counseling, or post-placement services, it is all handled in-house.
You'll be able to experience the best version of the adoption process because we are a leading national professional. That means you will get many beneficial services that smaller, local professionals just can't match, services such as:
Hundreds of adoptive family profiles to choose from
Financial protection for adoptive parents
24/7 availability and counseling services for birth mothers
Post-placement support
So much more
Choosing the best agency is not only about the services offered, but also about the personal connection you have with your adoption professional. Given the fact that adoption is such an emotional, life-changing journey, you want someone who can relate and fully understand the different thoughts and feelings you are experiencing.
At American Adoptions, we understand exactly what you are going through. How? Because we have been there before.
From our Co-Founder, Scott Mars, who is an adoptee himself, to our adoption professionals who are a mix of birth parents, adoptive families, and adoptees — we can relate to you on a personal level because we have experienced what you are going through. This connection is not something you will find at other adoption agencies in Carrollton.
Don't just take it from us — take it from birth parents and families that have completed their adoption with our agency. Here, you can read testimonials and stories of the experiences, both personal and with our agency.
Our primary Texas offices are located right here in the Dallas area, so not only do we provide the personal connection, but we are also able to offer the personal feel of a smaller, local agency for your adoption in Carrollton.
You can visit our office at:
700 N. Carroll Ave.
Suite 160
Southlake, TX 76092
We understand adoption is a big decision, filled with many different moving parts, thoughts, and emotions. We want to help take the stress out of the process so you can focus on what is important — providing a lifetime of opportunity and love for the child.
If you are interested in making American Adoptions your agency or would like to learn more about the services we have to offer. You can call us at 1-800-ADOPTION or fill out our online form to get more information.
Foster Care Agencies in Carrollton
There's more than one way to build a loving family in Carrollton. Right now, there are thousands of children in the Texas foster care system who need the love and safety of a family through adoption. If you've always thought about adopting an older child or a sibling group, this could be the right path for you.
American Adoptions is a domestic infant adoption agency, meaning we are unable to assist in foster care and foster care adoptions, but we respect the life-changing opportunity it provides, just the same.
Although there are some uncertainties and differences in the process, if you feel like foster care or foster care adoption may be what's best for you, we encourage you to reach out to any of the following agencies for more information about Carrollton foster care adoption:
Carrollton Adoption Attorneys
No matter if you are a birth mother or an adoptive family, to ensure your adoption is being completed legally, the services of an adoption attorney are required. Your attorney works in coordination with your agency to ensure that your rights are protected and that the proper laws are followed throughout the process.
Like all aspects of adoption for birth mothers, legal representation is free of charge. Your attorney will be provided by American Adoptions. For adoptive families, we will connect you to a trusted adoption attorney to eliminate the stress of having to find your own experienced professional.
If you choose to work with a different agency that is unable to pair you with representation, or would just prefer to search for your own Carrollton adoption attorney, here are a few you may consider:
Home Study Providers in Carrollton
For adoptive families, one of the first and longest steps in the adoption process is the adoption home study. This is essentially a review of your readiness to become a parent. Although it may sound intimidating, rest easy knowing that your adoption professional will prepare you for every step in the home study process.
This review of your living situation and adoption readiness is conducted by a licensed social worker. When you choose American Adoptions as your agency, as a licensed home study provider, we will be able to provide all of your Carrollton home study services for your adoption.
If you choose to work with an agency that cannot offer this service, we can help you too. Contact us today to learn more or if you would like to research a provider on your own, you can visit 1-800-homestudy to find professionals in your area.
Maternity Hospitals in Carrollton
As a birth mother, when you choose adoption for your baby, you are making one of the most important, selfless decisions of your life. We are here to help make sure that you are as comfortable and taken care of throughout the adoption process, as possible.
We will help you create an adoption plan that will lay out all of the details for the adoption process and also help you create a hospital plan.
This hospital plan will include details for when the time comes to deliver your baby. It's as detailed as who you want in the room with you during delivery, what kind of contact (if any) you want with the adoptive family, how much time you want with your baby, and more. Remember, all of your medical expenses will be covered through adoption financial assistance, you can focus on having a happy and healthy pregnancy and delivery.
Another of the decisions included in the hospital plan will be which hospital you would like to deliver your baby. You will want to find a hospital you are comfortable with and feel welcomed at.
For your adoption in Carrollton, you have a couple of options:
Carrollton Adoption Finalization Courts
The last step of the process for adoptive families is called adoption finalization. In the months following placement of your baby, there will be a series of post-placement visits, likely by the same professional who helped complete your home study.
The visits will be used to create documentation which will be reviewed by a judge during your finalization hearing. This is a courthouse hearing that occurs six months (or so) after placement. Once the judge reviews your case and issues their final decree of adoption, your finalization is complete and your child is a legally recognized member of your family.
Carrollton stretches in multiple Texas counties, so for exact information on where your finalization hearing will occur, talk to your adoption attorney or visit the Dallas County Courthouse.
We understand adoption information can be a lot to process, but we are here to help make sense of it. You can call us any time at 1-800-ADOPTION to speak with a professional and to get answers to any questions you may have about adoption in Carrollton, Texas.
Disclaimer
Information available through these links is the sole property of the companies and organizations listed therein. America Adoptions, Inc. provides this information as a courtesy and is in no way responsible for its content or accuracy.