Your Resources for Adoption in Tyler [6 Professionals to Know]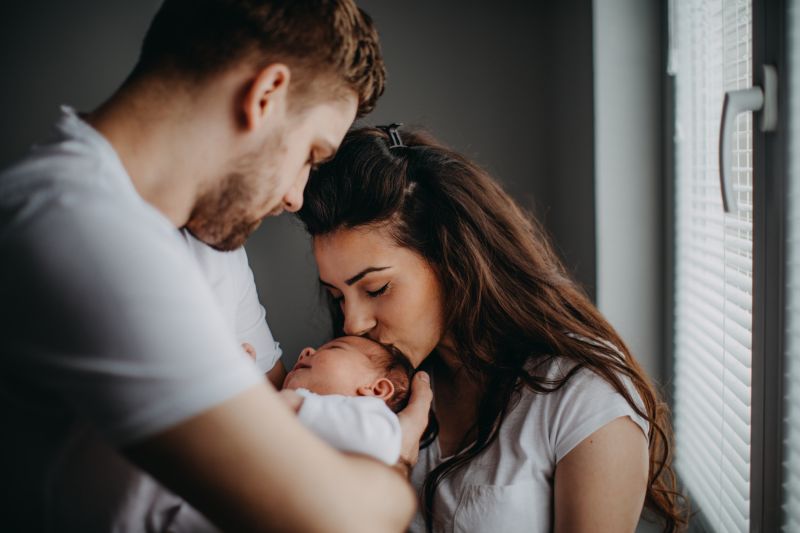 If you're an expectant parent or a hopeful adoptive parent, choosing the right adoption agency is important because it can make or break your adoption experience. That's why American Adoptions is the best agency for your Tyler adoption.
Our national scope allows us to provide you with helpful services and resources that local agencies might not be able to give you, while our nearby location gives knowledge of the community and easy accessibility. Many of our adoption specialists have gone through the adoption themselves as birth and adoptive parents. We understand the questions you probably have racing through your head, and we have answers.
That's why we've created this guide to adoption in Tyler, Texas. We know adoption can seem overwhelming at first, but you never have to go through it alone. We're prepared to be by your side every step of the way. To get more information about adoption in Tyler, contact us online or give us a call at 1-800-ADOPTION.
Tyler Adoption Agencies
If you're new to the adoption process, you want to work with an adoption agency that can accommodate your needs and answer your questions to ensure that you are prepared for your Tyler adoption. American Adoptions has over 30 years of experience completing successful placements, so you can rest assured you will be in good hands.
By working with a national adoption agency like American Adoptions, you can complete your domestic adoption in Tyler by receiving all the services needed throughout the process:
24/7 counseling for pregnant women. Our counselors are available at all times to help you cope with the difficult emotions that can accompany placing your baby for adoption.

Adoption opportunities for waiting families. Because of our national reach, we work with expectant parents all over the country. This means you'll be able to be matched with the perfect adoption opportunity sooner. When you're a prospective birth mother, you'll have many more adoptive families to choose from than a smaller agency would provide, which gives you a better chance of finding the perfect family for your baby.

Home study services. American Adoptions is licensed to perform home studies in Texas giving you one less professional to worry about finding to help you on your adoption journey.

Financial assistance. If you're a prospective parent, adoption is always free to you. Our financial assistance will cover living expenses and pregnancy costs throughout your adoption process.
"Knowing that this child needed a home and that was something we could provide — not only are you getting the family of your dreams, but you're providing a home to a child that needed it," Meg said about her adoption experience. "All of it is such a great experience. It makes it all worth it."
When you work with American Adoptions, you get all the resources and opportunities of a national agency without sacrificing the convenience and comfort of a local agency. That's because our local office is right around the corner at:
700 N. Carroll Ave.
Suite 160
Southlake, TX 76092
817-722-5340
To get more information about how we can help you with your adoption in Tyler, call 1-800-ADOPTION or contact us online here.
Tyler Adoption and Foster Care Agencies
If you're not sure if infant adoption is the right choice for you, maybe foster care adoption in Tyler is. When adopting through the foster care system, there are two paths you can take: fostering to adopt and adopting directly from foster care.
Fostering to adopt is not guaranteed to result in an adoption because the goal of foster care is to reunite the child with their biological family in a safe and stable environment. Adopting from foster care means you would be able to adopt a child who has already been made eligible for adoption.
To get more information on foster care adoption and how to find a child awaiting adoption, contact these Tyler adoption agencies:
International Adoption Agencies in Tyler
International adoption in Tyler is a great route to take towards growing your family. International adoption in Tyler is the process of adopting a child from outside of the United States. If you're overwhelmed with the paperwork and aren't sure where to start, you can have peace of mind knowing your adoption specialist has you covered.
Your adoption professional will coordinate all of the federal, state and international adoption laws to ensure a safe and ethical placement. Make sure that the international adoption agency in Tyler you are considering is eligible to adopt from the country you choose and is Hague-accredited. To get more information and to get started with your international adoption, consider reaching out to these agencies:
Tyler Adoption Attorneys
Regardless of which side of the adoption process you're on, you will need a Tyler adoption attorney. Your attorney will make sure that you understand your rights throughout the adoption process so that you can be sure that your adoption is legal and ethical.
American Adoptions can help put you in touch with a skilled Tyler adoption attorney who'll be able to handle the legal side or your adoption. When you're a prospective birth parent, you will never have to pay any attorney fees. Those will be covered by adoption financial assistance.
To learn more about adoption attorneys in Tyler, Texas, a few reputable professionals are listed below:
Home Study Professionals for Adoption in Tyler [Look No Further]
Before you can officially adopt your future child, you have to complete a home study for your Tyler adoption. The home study ensures that you're ready to bring a child into your home and that they will be able to thrive and safely and healthily.
American Adoptions is licensed to perform home study services in Texas, which means you won't have to find another adoption professional when you choose us as your primary adoption professional. Even if you decide to go with a different agency, we are more than happy to provide you with an adoption home study. To get more information about home studies for adoption in Tyler, contact us online or at 1-800-ADOPTION.
Resources for Prospective Birth Parents An unplanned pregnancy comes with a lot of stress and choices to make. When you work with American Adoptions you will be in control of your adoption plan at all times. Part of your adoption plan is your hospital plan, which details what you would like to have happen on the day of your delivery.
Your adoption specialist will offer you guidance when creating your hospital plan and will coordinate everything with the hospital of your choice. You get to decide:
Where to have your baby

Who you want in the room during delivery

Who will hold your baby first

How you would prefer placement interaction to be handled
A few of the wonderful medical facilities in Tyler that could assist you on your big day are listed below:
Medical City Dallas Hospital
One of the most important parts of your adoption plan that you have control over is choosing the adoptive family that will raise your child. You'll able to specify the kind of family you'd like to raise your child. Your adoption specialist will review adoptive family profiles that match your preferences and present them to you to review. From these, you'll be able to take your time to find the perfect family to raise your child.
Where to Start
If you're prospective adoptive parents or expectant parents faced with an unplanned pregnancy, adoption is a beautiful journey to take. If you have questions about your adoption in Tyler, you can contact American Adoptions by calling 1-800-ADOPTION or contacting us online.
Disclaimer
Information available through these links is the sole property of the companies and organizations listed therein. American Adoptions, Inc. provides this information as a courtesy and is in no way responsible for its content or accuracy.