Your Resources for Adoption in Wichita Falls [Adoption Agencies, Lawyers and More]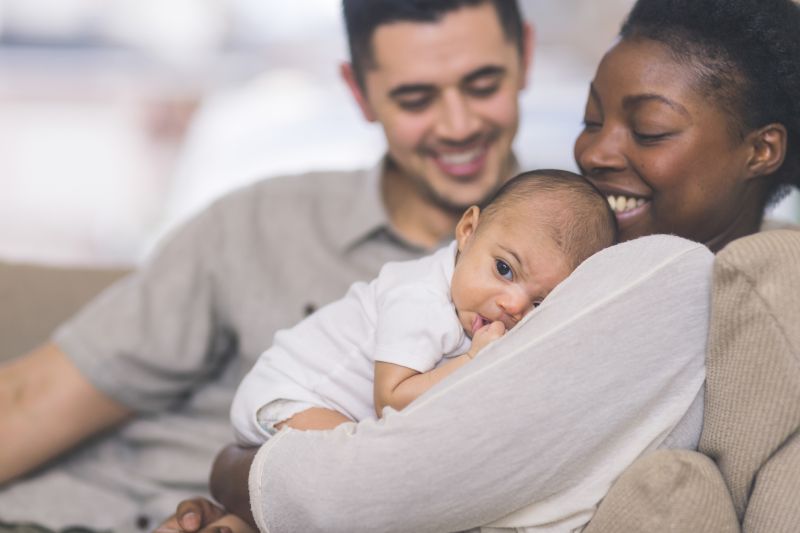 Whether you're prospective adoptive parents or expectant birth parent facing an unplanned pregnancy, adoption could be the best choice you ever make because you're giving a child a life full of love and opportunity.
American Adoptions would be more than happy to facilitate your Wichita Falls adoption. With our own personal adoption experience and status as a national adoption agency, we have the valuable resources and compassion to give you the attentive service you deserve.
Adoption is a beautiful and life-changing choice — not only for you, but for the child you are adopting or placing for adoption. We understand how important it is to feel prepared and informed when beginning your adoption process, which is why we have created this guide to adoption in Wichita Falls.
There are a lot of choices to make when it comes to adoption. Choosing the right agency for you is an important first step. To learn more about adoption in Wichita Falls, continue reading below or contact us today.
Wichita Falls Adoption Agencies
If you're new to the adoption process, you want to work with an adoption agency that can accommodate your needs and answer your questions to ensure that you are prepared for your Wichita Falls adoption. American Adoptions has over 30 years of experience completing successful placements, so you can rest assured you will be in good hands.
By working with a national adoption agency like American Adoptions, you can complete your domestic adoption in Wichita Falls by receiving all the services needed throughout the process:
When you work with American Adoptions, you get all the resources and opportunities of a national agency without sacrificing the convenience and comfort of a local agency. That's because our local office is conveniently near you at:
700 N Carroll Avenue<
Suite 160
Southlake, TX 76092
817-722-5340
To get more information about how we can help you with your Wichita Falls adoption, call us at 1-800-ADOPTION or reach out online.
Foster Care Adoption in Wichita Falls
If infant adoption in Wichita Falls isn't for you because you want to adopt an older child, there are thousands of waiting children in the Texas foster care system. These children were placed into foster care because their biological family cannot currently care for them to the best of their ability. If for whatever reason, the child cannot be reunited with their biological family, they become eligible for adoption. You can foster to adopt or adopt a child already eligible for adoption.
Foster care adoption in Wichita Falls is a great way to grow or add to your family. To get more information contact one of these local foster care professionals:
International Adoption Agencies in Wichita Falls
If you feel that domestic adoption isn't for you because you want to adopt a child from another country, international adoption could be best option for you. The international adoption process might be a lot to take in at first when you factor in state, federal and international adoption laws, but you don't have to worry. There are many international adoption agencies in Wichita Falls, Texas who are professionally trained to ensure that a safe and ethical placement is being completed.
There are several such agencies for you to consider when it comes to your Wichita Falls adoption:
Wichita Falls Adoption Attorneys
Both prospective adoptive parents and expectant birth parents will need legal representation throughout your adoption process.
American Adoption is more than happy to connect you with reputable adoption attorneys from our network of adoption professionals. If you're a prospective birth parent, you'll never have to pay for these services thanks to adoption financial assistance.
If you're interested in finding your adoption attorney through your own research, you can reach out to any of the professionals listed below:
Home Study Services for Adoption in Wichita Falls [Complete Your Home Study]
Before you can officially adopt your future child, you have to complete a home study for your Wichita Falls adoption. The home study ensures that you're ready to bring a child into your home and that they will be able to thrive and safely and healthily.
American Adoptions is licensed to perform home study services in Texas, which means you won't have to find another adoption professional when you choose us as your primary adoption professional. You can find the services you need and the support to have a stress-free home study because many of our specialists have experienced the home study as adoptive parents, themselves.
Even if you decide to go with a different agency, we are more than happy to provide you with an adoption home study. To get more information about home studies for adoption in Wichita Falls, contact us online or at 1-800-ADOPTION.
If you are working with a different agency for placement we are still happy to provide home study services for you. Contact us today to get more information
Resources for Prospective Birth Parents
We understand how important it is to feel like you've found the perfect family to raise your baby. We can help. Our adoption specialists will sit down with you to determine what you're looking for in a prospective adoptive family. Your adoption specialist will compare these preferences to the adoptive family profiles we have on file. You'll be able to review the profiles that match what you're looking for so that you can find the family you feel is best to raise your child.
The prospective birth parents we work with always have control over their adoption plan. This includes being able to decide the details of your hospital stay for the big day. You will get to make all of your own decisions and your adoption specialist will communicate these needs to the hospital on your behalf. This allows you to just focus on preparing for your due date.
The specialists at American Adoptions can help you through create your hospital plan and find the medical professionals that you feel most comfortable with.
There are several great options for your adoption in Wichita Falls listed below:
Wichita Falls Adoption Courts
The long-awaited day is here! Your baby finally becomes a legal and permanent member of your family. This is a very exciting day for the adoptive family. When you work with American Adoptions, we can connect you with a reputable Wichita Falls, Texas adoption attorney who will help finalize your adoption.
If you're a birth parent, you won't have to worry about attending the adoption finalization. This is only required of the adoptive family.
Your Wichita Falls adoption finalization will take place at a Wichita County Courthouse.
Contact American Adoptions Today
To get more information about the services we can provide for your Wichita Falls adoption, contact us today at 1-800-ADOPTION to speak with a specialist or get more free information online, for prospective birth mothers and for hopeful adoptive parents.
Disclaimer
Information available through these links is the sole property of the companies and organizations listed therein. America Adoptions, Inc. provides this information as a courtesy and is in no way responsible for its content or accuracy.