Your Resources for Adoption in Beaumont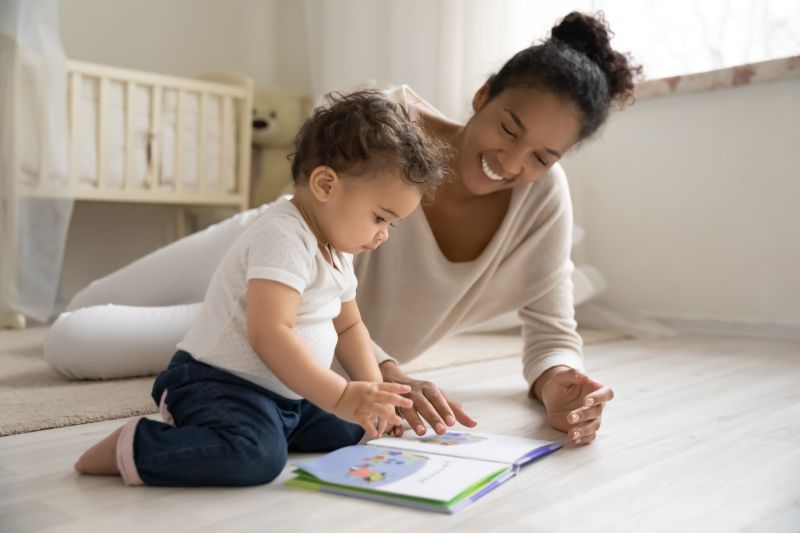 If you're a hopeful adoptive family or a prospective birth mother considering adoption in Beaumont, it's natural to have many different thoughts and questions. Some of these questions may be:
Who can provide the services I need throughout the process?
What is an adoption plan for my baby?
What steps are required for adoption/to adopt?
You are not alone as you look for answers to these questions. American Adoptions is here to help. As one of the nation's largest domestic infant adoption agencies, we've been serving individuals in the adoption process for more than 30 years.
You can get the best of both worlds — the broad reach of a national agency, with the local personal feel of a regional agency because we are a national adoption agency with a strong local presence in Texas
Whatever your goals for private domestic infant adoption may be, we will be there every step of the way to help make them a reality. This guide will explore the benefits American Adoptions can offer you as you begin your adoption journey, as well as other helpful information on local resources and options.
You can Call us at 1-800-ADOPTION or fill out our online form to get more information about the adoption process, our services, or any other questions you may have.
Until then, keep reading this guide of Beaumont adoption resources to help you get started with whatever adoption path you may choose.
Adoption Agencies in Beaumont
Whether you are an adoptive parent pursuing domestic infant adoption in Beaumont, or a birth mother placing your baby for adoption in Texas, you will have the option of working with a national or local adoption agency. Both types of agencies provide the support and services you will need throughout the adoption process, but many people have found that national adoption agencies, like American Adoptions, can provide the best adoption services.
Ideally, you want to find an agency that puts your needs first and can provide all of the services and support you need, without requiring you to find adoption resources on your own. American Adoptions is a national agency licensed in Texas, that provides all of those needed services. Some of the services we provide include:
Financial risk-sharing for adoptive families: Adoption is a beautiful, life-changing decision. You should not have to worry that it will be a financially life-changing decision as well. In the event of a disruption, we are here to help make sure adoptive family's financial concerns or worries are put to ease with our risk-sharing service.
24/7 counseling services: Adoption thoughts, questions, and concerns do not only occur during business hours. With our 24/7 counseling services, as a pregnant woman, we ensure you have a resource to talk to, no matter when, 24/7, 365 days a year.
Financial support for women considering adoption: Adoptive is a selfless, brave decision. You should not have to worry about the medical bills or living expenses that may occur while pregnant. Adoption is always free for birth mothers, but we go above and beyond to help lessen any financial stressors that may occur, allowing you to focus on a happy and healthy pregnancy.
Adoption opportunities: As a national adoption agency, we work with adoptive families and birth parents, throughout the United States. What does this mean? This provides you with hundreds of opportunities to find your perfect adoptive match. Prospective birth mothers can look through as many profiles as they want until the find the right family, and adoptive families will experience shorter-than-average wait times.
And many other services.
In addition to the countless services we provide adoptive families and prospective birth mothers for their adoption, the overall experience our staff provides is truly unmatched. With our staff being made up of adoptive families, birth parents, and adoptees; not only we you receive the services you need, but you will also get the best guidance, because we also personally understand what you are going through.
We can relate to you because we have been there before, and now we are here for you.
Here, you can read testimonials from birth parents and adoptive families who have trusted our agency to guide them through successful adoptions. We have helped thousands of birth parents and adoptive families complete their adoption through our agency, and we are certain we can help you too!
While we boast the broad scope of being a national agency, some adoptive families or birth mothers considering adoption prefer the personal local feel that a smaller regional agency may be able to offer.
The good news is, with American Adoptions being licensed in the state of Texas, you gain all of the services and exposure of a national agency, with the local, personal connection of a local agency — as we have offices nearby for your Beaumont adoption.
You can visit our office at:
2100 West Loop South
Suite 900
Houston, TX 77027
To explore your options and learn more about adoption in Beaumont, you can contact an adoption professional at our agency anytime at 1-800-ADOPTION. You can get free information online.
Foster Care Adoption in Beaumont
Domestic infant adoption is the most common type of adoption, but there are other options when it comes to adopting and starting or growing your family. Foster care and foster care adoption provides a unique opportunity to parent or adopt an older child, a sibling group, or a child with special needs.
While the ultimate goal of foster care is to reunite children with their biological parents, sometimes this is not a possibility. Instead, the child becomes eligible for adoption. Although there are more uncertainties involved with foster care and foster care adoption, the life-changing outcome remains the same for parents and children.
For parents considering fostering or foster care adoption in Beaumont, here are several resources to help you get started:
Beaumont Adoption Lawyers
All adoptions, no matter the type, nor if you are the adoptive family or birth mother, require the use of an attorney. This ensures your adoption is being completed ethically and legally. When you work with American Adoptions, we will provide you with a trusted legal representative so you do not have to stress or research finding your own.
As a birth mother, your legal expenses will be taken care of, so you do not have to worry about the financial burden of legal representation.
If you choose an agency that does not assist with legal representation, you will need to find your adoption attorney. Here are a few Beaumont adoption attorneys that can help:
Beaumont Home Study Professionals in Beaumont
As an adoptive family, no matter the type of adoption you choose to pursue, an adoption home study is required. The home study determines your readiness to become a parent through background checks, in-home visits, and in-person interviews.
As a Texas-licensed agency, American Adoptions completes this step for adoptive families and helps take the stress out of finding a licensed professional. Even if you choose a different adoption provider, if they are unable to complete this step of the adoption process, can provide Beaumont home study services for you.
If you'd like to research other home study professions for your adoption in Beaumont on your own, you should consider visiting 1-800-homestudy to begin your search.
Beaumont Hospitals for Maternity Care and Delivery
Choosing adoption for your baby is a brave and loving decision. It's also not easy. Throughout this process, you deserve to be supported, encouraged, and respected.
For these reasons, you are in the driver's seat of your Beaumont adoption process. As the birth mother, you choose the family you think will be best for your baby. With our agency, you'll have hundreds of profiles to look through, so you can find the right family. Other agencies may only offer a small handful of options.
You also can decide how much pre- and post-placement contact there should be with the family you choose. You'll have all the support you need with this communication from our specialists.
Additionally, you create a hospital plan to ensure the birth goes how you want it to. This plan will cover details surrounding delivery, placement, and other emotional details, such as how much time you would like with your baby, if you would like to feed your child, and more.
Another big part of this plan is selecting a local hospital where your delivery will take place. Remember, all of your medical expenses will be covered, and your adoption professional will be by your side every step of the way. This choice is about finding a place that makes you feel comfortable and safe. You may consider any of the following hospitals in the Beaumont area:
If you are an adoptive family pursuing adoption in Beaumont or adopting a child in Beaumont, you can expect to travel to one of the hospitals above to meet your new baby. Your adoption professional will keep you informed on the hospital plan so that there is no confusion.
Beaumont Adoption Finalization Courts
For adoptive families, one of the most exciting steps in the adoption process is the adoption finalization. In the weeks or months after you receive placement of your child, your adoption specialist will prepare you for your finalization hearing.
At this time, a judge will review all provided information and ask questions to better understand your situation. Upon giving their final decree of adoption, the approval means your child is a legally recognized member of your family. The hearing itself is handled by the local court circuit. Beaumont finalization hearings take place in the Jefferson County courthouse. You can contact their local office or speak with your adoption attorney for more information.
Adoption is an amazing decision, one which provides love and opportunity. Whether you are a hopeful adoptive family, or a birth mother considering adoption, we want to make sure you don't have to experience this alone.
If you have any questions about adoption in Beaumont, Texas, you can call us at 1-800-ADOPTION now or fill out our online form to get more information — our adoption professionals will be happy to help!
Disclaimer
Information available through these links is the sole property of the companies and organizations listed therein. America Adoptions, Inc. provides this information as a courtesy and is in no way responsible for its content or accuracy.