Your Resources for Adoption in Brownsville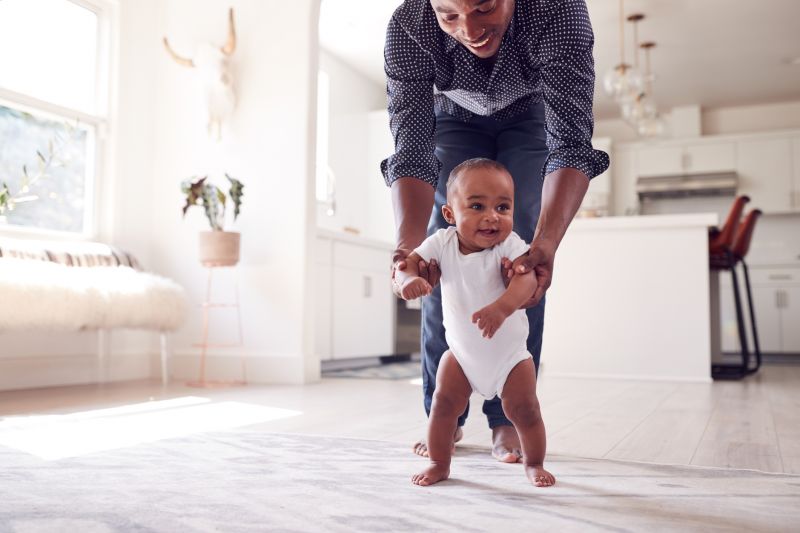 Whether you're an expectant mother facing an unplanned pregnancy, or a hopeful parent considering adoption, because adoption is such a life-changing experience, you want the best resources by your side.
But, where do you go to find the best resources for all of your adoption needs?
Adoption in Brownsville may seem like an overwhelming process, with numerous requirements, steps, and unknowns — especially if you are trying to navigate it on your own. American Adoptions is here to help.
We've created this guide on adoption in Brownsville, Texas for hopeful parents and prospective birth mothers. We will provide you with the most important information you need to know about the process, the benefits our agency can offer you and list the local professionals that can help you during your adoption. Having reliable information and resources will give you a better understanding of the process, can help take your first step into your own Brownsville adoption journey.
Please know, you can call 1-800-ADOPTION anytime, to get immediate answers to any questions you may have and to speak with an adoption professional you can also fill out our online form and a professional will get in touch with you shortly after.
Until then, continue reading this guide to learn more about the options you have available during your Brownsville adoption.
Adoption Agencies in Brownsville
When it comes to Brownsville adoption agencies, narrowing down your options is important, as the agency you choose to work with will ultimately impact your entire adoption experience. You want to find an agency that will put your needs first and truly respect your adoption goals.
When you choose American Adoptions, you can rest easy.
With over 30 years of experience as one of the nation's largest domestic infant adoption agencies, we have helped thousands of birth parents and adoptive families complete successful adoptions through our agency. No matter what your circumstances are, we're confident that we can make your plans for adoption in Brownsville come true too.
Below you will find a few of the standard services we can provide adoptive families and birth mothers who trust us to guide them through their adoption. Services like:
Financial risk-sharing for adoptive families: Adoption is a beautiful, life-changing decision, but there are also a few uncertainties along the way sometimes. If you are faced with a disruption, we want to make sure you still have the support you need without having to worry about the financial aspect of things.
More Adoption opportunities: When you work with a local agency, you may have a few adoption opportunities as both a prospective birth mother or an adoptive family. American Adoptions gives you hundreds of options, which increases the odds of finding the perfect match.
24/7 counseling services: Given the emotional impact of adoption, it's important to have resources available, no matter when you need them. We offer a counseling hotline, which will put you in touch with a real person, 24/7, year-round.
Financial support: Adoption costs are taken care of for birth mothers, meaning your adoption is free of charge. With that said, there are situations where medical bills, living expenses, and other items may be included in financial assistance. We make sure you receive the allowed allotted amount.
Many others
You can experience an unmatched level of service and compassion during your process, whether you are an adoptive family or a prospective birth parent. We understand you are dealing with many different emotions and thoughts, and that you will have to make several different life-changing decisions.
We understand because we have been through it before.
It starts with our Co-Founder, Scott Mars. Scott is an adoptee and shares his story of what adoption meant to him as he grew up. Because of the impact adoption had on him and his family, he wanted to give others the same opportunities adoption gave him. You can watch and read his story here.
Other members of our staff are made up of adoptive families, birth parents, and adoptees.
Such as Michelle. She faced an unplanned pregnancy in her teens and is now our birth mother expert who provides the opportunity for you to contact her directly with any questions you may have about the adoption process.
Or Diana, an adoptee and a member of the media team with American Adoptions. She shares the impact open adoption had on her life and the positive outcome it has provided in this video.
Having these perspectives, of professionals who have dealt with the emotions and feelings you are going through, provides such a valuable connection that you will likely not find throughout other Brownsville adoption agencies.
Many hopeful adoptive families and birth mothers prefer the feel of a local or regional agency. As a licensed adoption agency, with offices in Texas, American adoptions provides the size and scope of a national agency, but the personal local feel.
You can visit our closest office for your adoption in Brownsville at:
1100 Matamoros
2nd Floor
Laredo, TX 78040
We understand a Brownsville adoption can seem like a lot to handle and that you have many different options when it comes to the professional you choose. If you have any questions about the services we provide, or if you think our agency may be right for you, give us a call at 1-800-ADOPTION to fill out our online form to get more information from an adoption professional.
You can also get free information online to get in touch with an expert from our agency.
Brownsville Foster Care Agencies
Although American Adoptions is a domestic infant adoption agency and does not assist in foster care or foster care adoption placements, we value the opportunity it provides just the same.
If you are considering adopting a child with special needs, an older child, or maybe a sibling group, foster care and foster care adoption may be exactly what you are looking for. Adopting from foster care can be complex and the requirements to become a foster parent depends on which state you live in. Even with differences in the process, the life-changing outcome remains the same.
To see if you qualify for a foster care adoption in Brownsville, please contact:
Brownsville Adoption Attorneys
No matter which type of adoption you pursue, it's essential to work with a trusted attorney. As a prospective birth mother or an adoptive family, this professional will be your guide for all legal aspects involved in the adoption and will make sure your adoption is meeting not only the state requirements but also federal and ethical requirements as well.
When you work with American Adoptions, we will connect you to a reliable adoption attorney near you. This helps take the stress out of finding an additional professional to assist with your adoption. For birth mothers, the costs of all legal representation is free of charge, so there will be no financial burden nor concern you are not getting the best attorney due to cost issues.
If you choose a different agency or would prefer to find your attorney, here are a few professionals near you that you may consider:
Brownsville Home Study Professionals
As a national, full-service adoption agency that's licensed in Texas, we are able to complete your home study. Even if you decide to work with a different agency, if they are unable to complete your home study, you can still use our services to ensure your home study is being complete timely and properly.
If you would prefer to find your home study provider, we suggest you start here. By calling 1-800-homestudy, you will be able to find professionals in your area.
Brownsville Hospitals
As the birth mother, the hospital stay can be one of the most emotional and intimidating portions of the adoption process, American Adoptions makes sure you are comfortable and your mind is at ease.
By creating a detailed hospital plan, we will help determine nearly every detail, from who you want in the room, to if you want to feed your baby, and more. Having a defined plan in place will help eliminate any confusion or added stress, and allows you to focus on having a happy and healthy delivery.
One of the largest decisions of the plan is deciding where you would prefer to receive care. If you're pursuing adoption in Brownsville, you'll likely want to choose one of these locations.
Brownsville Court Systems
It is important to know that as an adoptive family before your adoption journey is complete, you it will need to be finalized. Your adoption professional and attorney will prepare you for this exciting time. Once you have your finalization hearing and the judge issues their final decree of adoption, your child will be a legally recognized member of your family.
For more information on what to expect during your finalization hearing, reach out to your local Brownsville county court as this is where your hearing will take place.
Adoption is such an amazing, life-changing decision, but it can also seem like a challenge at times. We are here to help make sure you can focus on the positives and that your adoption runs as smoothly as possible.
If you'd like to learn more about working with American Adoptions for your adoption in Brownsville, give us a call at 1-800-ADOPTION to get more information and to have all of your questions answered by an adoption professional.
Disclaimer
Information available through these links is the sole property of the companies and organizations listed therein. America Adoptions, Inc. provides this information as a courtesy and is in no way responsible for its content or accuracy.