Can You Put Your Child Up for Adoption While in the Military? [5 Steps]
How American Adoptions of Texas Can Help You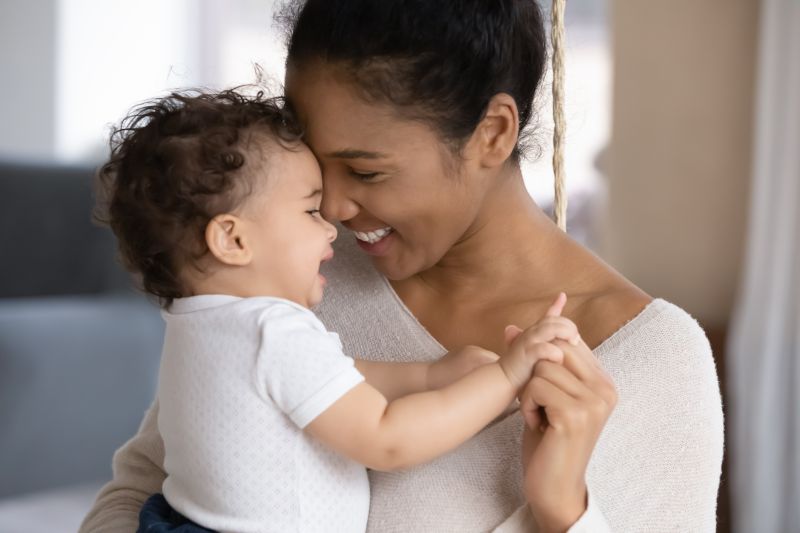 Giving your baby up for adoption in the army or any military branch in Texas is always an option.
As an active-duty member of the military, you might be asking, "Can you put your child up for adoption while in the military in Texas?"
Yes. Adoption is a choice you can make for you and your baby, whether you're in the U.S. or stationed abroad.
Today, you can start your adoption journey by calling 1-800-ADOPTION to speak to one of our trusted and experienced adoption professionals. You can also get more information on adoption for military members by completing this form.
Are you ready to find out how you can choose adoption for your baby? Let's start by addressing that common and important question.
How Do You Give Your Baby Up for Adoption in the Army or as a Member of Another Branch?
The process for military members giving kids up for adoption in Texas is virtually the same, aside from logistical adjustments based on where you're currently stationed.
First, it's important to note that adoption is never "giving up" on your baby. You're making a brave and loving decision to give your child the chance to have the best possible life.
That makes you a hero.
Secondly, you can place your baby for adoption by calling 1-800-ADOPTION to create a personalized adoption plan based on your needs and what you want for your baby.
Before we explain the five easy steps of the adoption process, understand that we are here to help you with your every adoption need. Because adoption is an incredibly life-changing decision that creates a better future for everyone involved, your Texas adoption experience is important.
We can't wait to help you through the process of giving your baby up for adoption in the Army, Navy, Air Force, Marine Corps or Coast Guard.
The Adoption Process for U.S. Military Members [5 Steps]
Whether you're currently stationed in the U.S. or deployed abroad, adoption can be a tremendous opportunity change the lives of everyone involved.
You can continue your heroic service to our country without the burden of parenting.
You give your child a chance to have the best life possible.
You get to give an amazing gift to an adoptive family ready to provide your baby with a loving home.
Here's how giving your baby up for adoption in the Army, Navy or other branches of the military in Texas typically works:
Step 1: Choose Adoption
Call 1-800-ADOPTIONS or complete our online form to get connected to an adoption specialist today. You get complete control of your adoption plan when giving your baby up for adoption in the Army or other military branches in Texas with our agency.
Step 2: Create an Adoption Plan and Find a Family
Because you're in charge of your adoption, you get to describe what type of family you hope to find for your baby.
That means every personality trait, attribute and other criteria are used to provide you with family profiles of potential matches. We also work with military families if you prefer. Whatever you're looking for, we'll find it.
Step 3: Get to Know the Adoptive Family Through Open Adoption
Choose an open adoption and get to know the adoptive family. We require all of our prospective parents to be open in adoption, and we strongly encourage you to be open as well.
You can learn more about open adoption here. Remember, you are in control, which means you decide how much openness you feel comfortable with and how much interaction you wish to have with the adoptive family.
Step 4: Create an Adoption Hospital Plan
Execute your adoption hospital plan and complete your adoption paperwork after your baby is born. As a critical section of your larger adoption plan, you'll create a hospital plan which serves as the blueprint to your entire experience at the hospital for labor and delivery.
You get to determine:
Which members of your support team are allowed in the hospital with you.
How much time you wish to spend with your baby.
How much time you want to interact with the adoptive family.
Whether you plan on taking photos with your baby and the adoptive family.
And more.
When stationed abroad and giving your baby up for adoption in the Army or other military branches, you will need to fly home for the birth of your child.
Your adoption specialist will make all of your travel arrangements. Along with your provided adoption attorney, you will complete all of your adoption paperwork. In Texas, you must wait 48 hours to complete your paperwork to make the adoption legal.
Step 5: Post-Placement Contact and Building a Lifelong Connection
Once you've completed your adoption, you can continue your military service with the added benefit of staying connected with your adoptive family through open adoption.
Just because you give your baby up for adoption in the Army or other military branches doesn't mean your journey with the family you choose and your baby ends. You can stay in contact with them through the use of letters, pictures, emails, phone calls, video chats or even in-person visits.
Randi, a birth mother who chose to have an open adoption, you can maintain a special relationship long after completing your adoption.
"Every picture brightens my day. There are two things I check every day, the blog and my Facebook," Randi said. "When I see a random picture that she puts on there, it just makes me feel like she's not forgetting about me, and keeping up with what she said she was going to do."
"I love still being able to have that connection with Juniper," she said. "I get all jittery thinking about it because it's going to blow my mind when she's five and she starts talking, and I can actually talk to her and have a conversation with her."
You can build a similar lifelong bond and relationship with the family you choose. Since you're in the driver's seat of your adoption, you get to decide how much communication you wish to have post-placement.
Do you want to get more information on the process for military members giving kids up for adoption in Texas? Call 1-800-ADOPTION to connect with us today!
Alternative Options
Keep in mind that in Texas, adoption is permanent. We want you to be 100 percent confident in your decision.
Adoption is a decision that creates a better life for everyone involved, but a temporary guardianship with a trusted friend or family member is an option if you need someone to look after your child while deployed.
Remember that you always have options. That also extends to parents who are currently raising a child, but no longer feel that they're able to care for their child. However, if you're currently raising a child and feel that you're no longer able to care for him or her, the age of your child may affect which options are available to you.
Are You Ready to Create a Specialized Adoption Plan and Find the Perfect Adoptive Family?
We've answered the question, "Can You Put Your Child Up for Adoption While in the Military in Texas."
Now, we are ready to work with you to build an adoption plan together and help you find a loving adoptive family for your baby.
You can view family profiles online even before speaking with one of our adoption specialists. When you find a family you like, you can tell your specialist all about their profile the minute you call 1-800-ADOPTION.
We can immediately create a specialized adoption plan and make arrangements to meet the unique family you found.
We can also provide you with additional profiles to find a family that you feel meets your needs.
We thank you for your service and look forward to working with you!
Disclaimer
Information available through these links is the sole property of the companies and organizations listed therein. American Adoptions provides this information as a courtesy and is in no way responsible for its content or accuracy.